Biology AS-T Degree
Biology AS-T
About the Program
The Las Positas College Biology program offers courses that lead to an Associate in Science in Biology for Transfer degree. The Associate in Science in Biology for Transfer degree is designed to prepare students for a seamless transfer into the CSU system to complete a baccalaureate degree in Biology or similar major. The major requirements for this degree align with the Intersegmental Transfer Model Curriculum (TMC) for Biology. Students will have guaranteed admission to a California State University (CSU) campus upon successful completion of the program requirements. Students should consult with a counselor to determine whether or not this degree is the best option for their transfer goals. General education requirements should be selected carefully based on the intended transfer institution. The course work required for the AS-T in Biology provides foundational knowledge and hands-on experiences across all levels of biology, from the molecular to the ecological.
Biology AS-T
Required Core
| Courses | Units |
| --- | --- |
| BIO 1A (General Botany) | 5 |
| BIO 1B (General Zoology) | 5 |
| BIO 1C (Cell and Molecular Biology) | 5 |
List A
| Courses | Units |
| --- | --- |
| CHEM 1B (General College Chemistry II) | 5 |
| PHYS 2A (Introductions to Physics I) | 4 |
| PHYS 2B (Introductions to Physics II) | 4 |
| MATH 1 (Calculus I) | 5 |
| General Education (IGETC for STEM only) and Electives | |
Total Units for the Major: 38
Total Units Required: 60
For more information please contact:
Jill Carbone
Biology Coordinator
925.424.1308
jcarbone@laspositascollege.edu
Barbara Zingg
925.424.1387
bzingg@laspositascollege.edu
Ann Hight
925.424.1307
ahight@laspositascollege.edu
Michal Shuldman
925.424.1309
mshuldman@laspositascollege.edu
Darcy Ernst
925.424.1397
dernst@laspositascollege.edu
Segal Boaz
925.424.1393
sboaz@laspositascollege.edu
Dana Nakase
925.424.1394
dnakase@laspositascollege.edu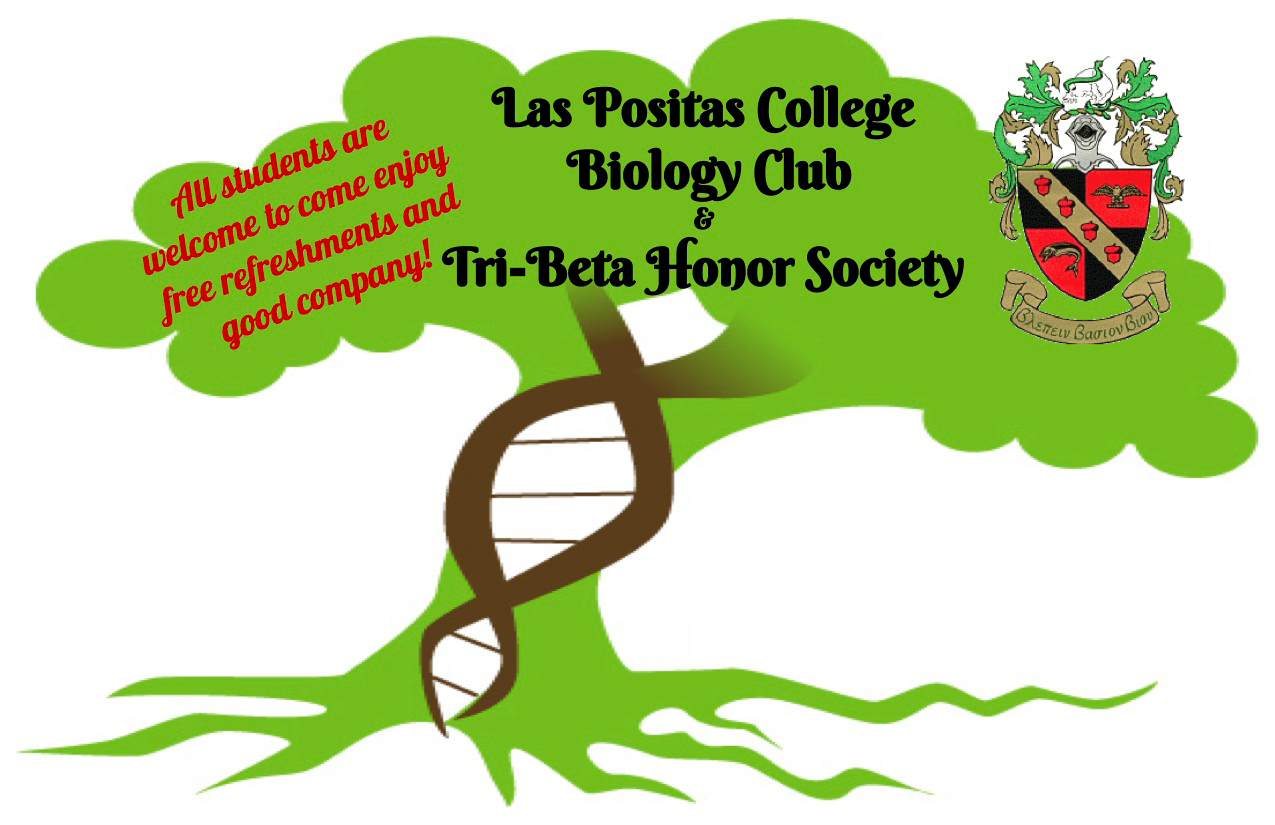 Biology Club
The primary goal of the Biology Club is to bring lovers of biology together. The Club is open to all students excited about making a difference, building friendships, serving the community, and exploring many opportunities for leadership and fun activities.
Additional Student Resources