La Carta Premiada de la Ayuda Financiera
La Carta Premiada de la Ayuda Financiera "Financial Aid Award Letter"
Después de que su archivo esta completo nuestra oficina de Ayuda financiera determinará su elegibilidad y concederá su paquete de Ayuda financiera. Le enviarán un correo electrónico "Financial Aid Award Letter" la cual explica los tipos y la cantidad de ayuda que le están ofreciendo, los términos del ofrecimiento, e indicará las fechas de los cheques de los subsidios (grants) que serán enviados.
Cuando usted recibe su carta Premiada "Financial Aid Award", LÉALA CUIDADOSAMENTE Y A FONDO. También este seguro de leer la política de progreso académico satisfactorio que esta incluida Satisfactory Academic Progress Policy. El incumplimiento con los requisitos del progreso académicos satisfactorios darán lugar a una alerta (cuidado) o a la terminación (suspensión) de la ayuda ofrecida. Si usted está recibiendo la Ayuda Financiera es muy importante que usted lea el Manual de la Ayuda Financiera Financial Aid Handbook (puesto en este Web site) este es utilizado como referencia. El manual incluye políticas, procedimientos, fechas, plazos, é información adicional muy provechosa.
Por favor esté enterado que su Ayuda está basada en la inscripción a tiempo completo (cuantas unidades matriculadas); si su inscripción es menos de tiempo completo le pagarán proporcionalmente menos. 12 unidades se consideran a tiempo completo; entre 9 unidades y 12 unidades se considera 3/4de tiempo; entre 6 unidades y 9 unidades se considera medio tiempo; debajo de 6 unidades se considera menos de medio tiempo (solamente los estudiantes con una contribución familiar de 1800 o menos son elegibles para el pago de menos de medio tiempo). EL cuadro abajo indica la cantidad actual de su concesión basada en su inscripción. Usted recibe 1/4 de esta concesión anual durante cada pago programado basado en su inscripción en la fecha que ocurrió el desembolso.
Financial Aid


Forms
Financial Aid
All Staff are Working Remotely at this Time
Cranium Cafe Hours
Phone or Videochat

Monday: 9am - 5pm
Tuesday: 9am - 5pm
Wednesday: 9am - 5pm
Thursday: 9am - 5pm
Friday: 9am - 1pm
lpcfinaid@laspositascollege.edu
925.424.1580 unavailable
Fax: 925.449.6038
Federal School Code:
We have an after-hours DROPBOX located in the hallway between the Admissions and Financial Aid Offices, for your convenience.
FAFSA
FSA Phone: 1-800-433-3243
FSA ID Assistance: 1-800-557-7394
California Dream Act (AB 540 eligible)
Financial Aid TV Videos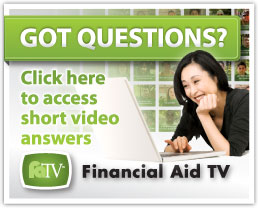 LPC Veterans First Program