Erick Bell, CPA
Business Studies
Erick Bell, CPA
Professor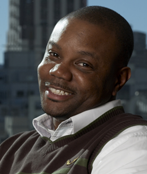 I am a Certified Public Accountant (CPA) with over 16 years of experience working at 2 of the 4 largest professional services firms in the world: Deloitte and KPMG. I started my professional career as a financial statement auditor, and later transitioned into a career as a forensic accountant and fraud investigator. Today, I also manage an accounting firm that provides accounting and financial services to small businesses.
I started teaching part-time in 2005 at the University of San Francisco, and I knew then that I found my true passion. It took me 10 years, but eventually I was able to transition my part-time teaching to my full-time mission (while changing my full-time work to my part-time activities).
I have been serving at Las Positas College since 2015, I teach accounting and personal financial management classes. This may sound strange, but I love accounting! My personal mantra is to present complex accounting to non-accountants with passion and simplicity.
In additional to my professional responsibilities, I also serve as the Chairman and Executive Director of a non-profit organization, Accounting Career Awareness Program (ACAP), who focuses on increasing the number of high school students who pursue careers in finance and accounting. I also serve on the board of Alameda Youth Basketball, in addition to being a basketball referee and basketball coach.
When you decide to take one of my classes – you are making the decision to change your life. Be prepared to work hard and have fun (yes, even in the accounting classes).