Steve Lanza, MBA
Business Studies
Steve Lanza, MBA
Part-Time Professor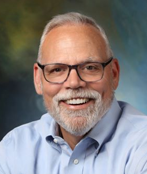 I look forward to you joining my class. During my classes, I use my twenty plus years of business executive experience while for ten years of that time, also teaching, to link the academic learning with knowledge of how well run businesses function. As an executive, I have led teams in Asia, worked and lived in Europe and co-run a business in Mexico. During this time I have been in small entrepreneurship companies, mid size and large Fortune 500 companies working as a Chief Financial Officer, Chief Operating Officer, Chief Business Officer and Organization Chief Human Resources executive.
I now get the opportunity to spend most of my time teaching business classes including Introduction to Business, Small Business Management, Entrepreneurship, Introduction to Management, Finance and Accounting along with Graduate level teaching for EMBA and MBA students in Business Planning and Strategic Planning. In addition to my teaching, I currently Chair the Tri-Valley's Leadership Group called Innovation Tri-Valley, am a board member of the Las Positas College Foundation and sit on the LPC Business Advisory Committee, Ohlone College Accounting Advisory Committee and completed seven years on Cal Poly's College of Engineering Advancement and Advisory Board.
Like you I am a product of the California Community College environment having graduated from De-Anza College with an AS in Business; Cal Poly, San Luis Obispo with a Bachelor's degree in Business Administration with a finance concentration. I also received his MBA in Finance from Golden Gate University. I hold a Certificate in Management Accounting (CMA), a Certificate in Change Management from ProSci, a Certificate in Leadership Development Succession Strategist from Human Capital Institute and a Certificate in Engineering Management from Cal Tech's Industrial Relations Center.