Kristi Vanderhoof
Student Services
Kristi Vanderhoof
Career Center Coordinator
Phone: (925) 424-1424
Office: 1604 C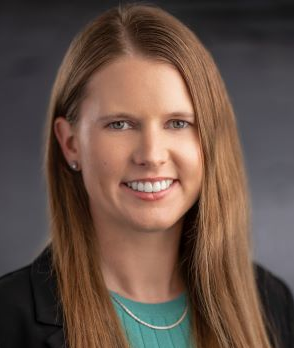 Academic and Career Pathways
Office Hours -- Contact Me!
Make an appointment
Email me at kvanderhoof@laspositascollege.edu anytime with your name, W number, and questions about employment or navigating career resources!
Career Center
About Me
my career story
Full disclosure: when I was a community college student, I never visited my college's career center. But that's why I'm here! I know firsthand what I missed by not taking advantage of those resources, as well as the importance of connecting with a job or internship related to your field of study in order to get your start in a new career.
I also took quite a long time to settle on my major, and I can empathize with those feelings of self-doubt and confusion that students face when figuring out their career, as well as the struggles with mental health that sometimes come with it.
reasons we might want to chat
The best part of my day is sitting down and talking with a student about their career aspirations or job search.
Contact me, and we can talk about any of the following:
Navigating resources to help you decide on a major, what you can do with your major, or what sort of career path would be a good fit for your personality, interests, values, and skills.
Finding jobs or internships, writing or revising a resume, preparing for a job interview, or creating a LinkedIn profile
Some groups I'm involved with on campus:
Guided Pathways Steering Committee
Career and Technical Education (CTE) Committee
Puente Program (I'm a mentor)
other fun facts
I have over 5 years of experience helping students and community members find gainful employment, including 4 years at the Tri-Valley Career Center, 5 years with Jails to Jobs, and 1.5 years at CSU Fresno.
I have also taught Work Experience, English, and ESL, and I taught English to high school students in Oaxaca, Mexico, where I became fluent in Spanish. My hobbies are gardening, hiking, dancing, cooking, reading, creative writing, and swimming in large bodies of water (as long as I have a wetsuit)!
Here is where I studied:
Master of Arts in Linguistics (Teaching English to Speakers of Other Languages), CSU Fresno
Bachelor of Arts in Literature (Creative Writing, Poetry), UC Santa Cruz
Associate of Arts in General Education (IGETC), Cabrillo College, Aptos, CA
Chapman Univerity, Orange, CA