The Job Market
Getting Started with CS at LPC
A lot of students, new to Las Positas college, may not know where to start when they are interested in a Computer Science major. Many times, they're not even sure if CS is the way to go.
The decision tree below may help you make the very important decision as to which class to begin with at LPC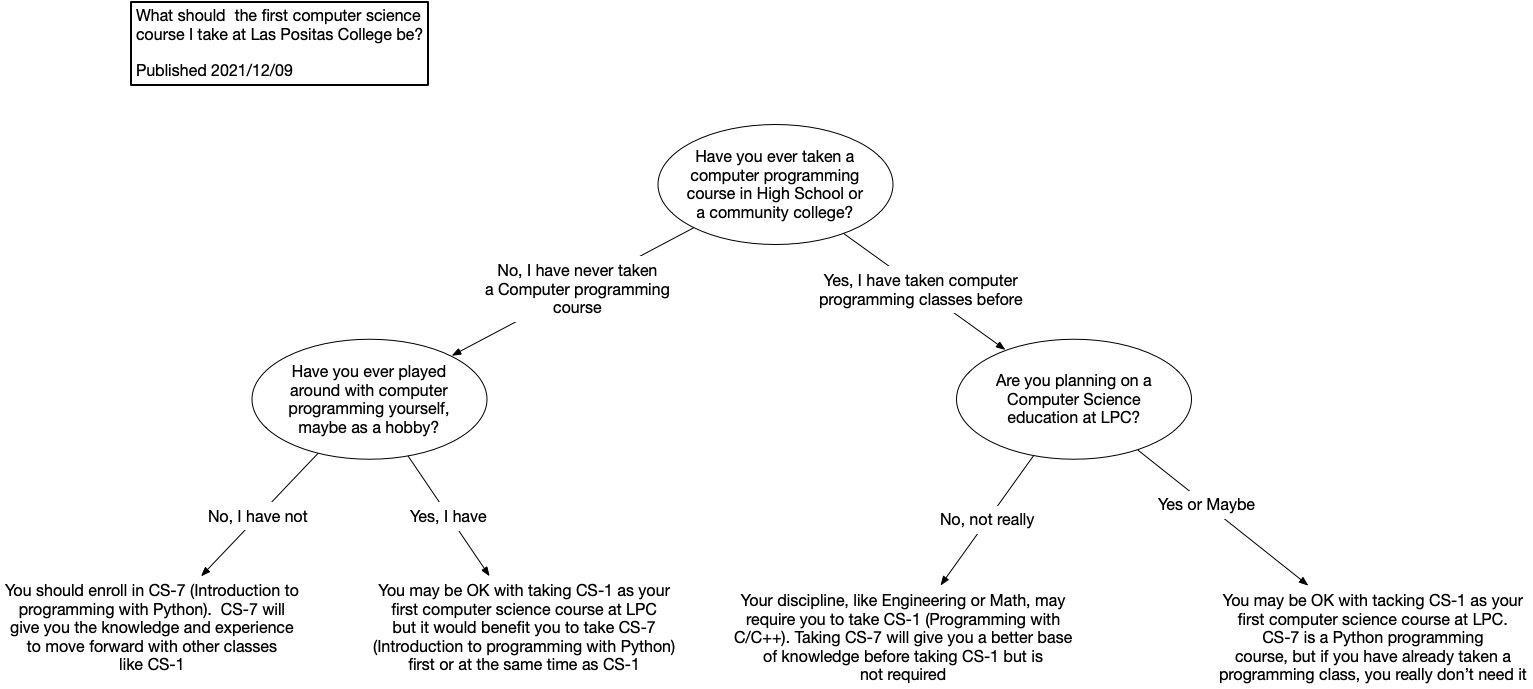 For more information, see our full Computer Science Programs at LPC.