Reading Strategies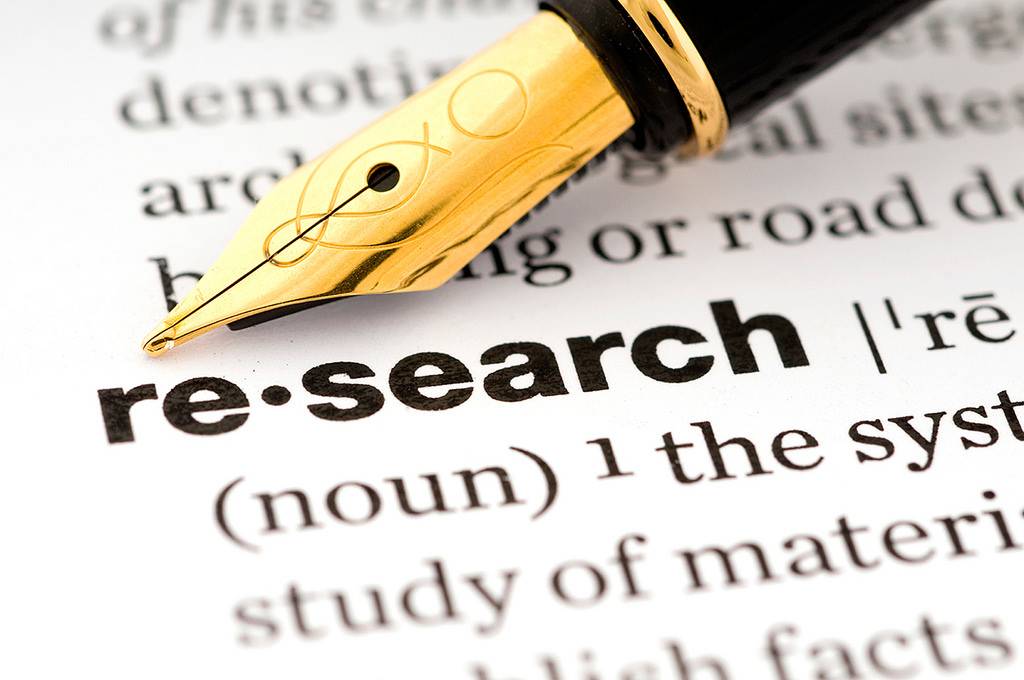 Reading to Research
In almost all college classes, you will be reading to research. This type of investigative reading requires you to read like a detective and to collect details and data the way a journalist might.
Here are some reading strategies to help you research:
How to Read an Essay or Research Paper Prompt
Evaluating Sources: The CRAAP Test
How to Find and Read a News Article or a Scholarly Article
How to Read a Scientific Journal Article

How to Read an Essay or Research Paper Prompt
Step 1: Read the prompt and ask questions, if needed
Read the writing prompt through once and annotate it as your instructor presents it to you in class. If you have a question, ask immediately. You can usually count on at least one other person having the same question, so don't hesitate to get clarification if you aren't sure what the prompt is asking.
Step 2: Identify the topic
What topic will you be writing about? Is there more than one topic? Does the topic relate to something you're studying in class? The topic is the subject matter your instructor would like you to write about, but the topic might be divided into parts or have a main topic with supplemental things you should discuss. Do a quick mental assessment early on to determine whether the topic is known to you or whether you will need to do significant research to familiarize yourself with it. Generally, the more familiar you are with a topic, the easier it will be to get started writing about it, but be cautious not to delve into too personal of an approach if you don't see words like "reflect" or "personal" or "connect" in the prompt.
Step 3: Figure out the paper's goal or purpose
Every essay or research paper prompt will have a goal or a main purpose. Look for key words that will clue you in as to what your instructor wants you to accomplish by writing this paper. In addition to the suggested "goal" words in the table below, you can also look for words like criticize, define, describe, discuss, examine, explain, identify, illustrate, justify, list, outline, prove, relate, review, state, summarize, and more. Each of these goals warrants a unique approach since summarizing is a very different skill than is criticizing. If you aren't sure what tasks you need to complete to accomplish your prompt's goal, talk with your instructor or look up what it means to "examine" or "prove" something.
| | | |
| --- | --- | --- |
| Sample Key Words | Goal/Purpose | Questions you might ask |
| Similarities and Differences | Compare/Contrast | How are two things (books, mindsets, etc.) similar or different? What evidence do you have to show that? |
| Evaluate/Assess | Determine the importance of something based on a set of criteria; make a judgment | What evidence do you have to prove whether this subject is strong or weak? What logic can you use to make your judgment? How does this assessment change your understanding of the topic? |
| Reflect | Make a personal connection | What has happened in your life that connects you to this topic? Are there other people you've known who have experienced something like this? |
| Analyze | Examine or think critically about a topic | What parts can you identify that make up the whole? How can you break down this topic so you can look carefully at the parts? |
| Argue | Persuade, convince, or use logic and reasoning to support a viewpoint | What do you have to say about this topic? About what do you want to convince your reader? What do your sources say about the topic, and what counterargument do they offer? |
Something to keep in mind: In most college-level essays, you should make an argument of some kind. When you are overwhelmed with researching and drafting and writing, it's easy to forget that your primary goal is to convince the reader of something. Even if you see the words "evaluate" or "compare" or "discuss," your instructor is still expecting you to take a strong (and unique) position on whatever your topic might be. If you've been asked to discuss the problem of poverty in our country, it's not enough just to say that poverty exists or that it's a problem all of us should be more aware of. You should go beyond simply answering the questions that the prompt poses, and you should strive to create a strong thesis statement that acts as a guide for what you want to argue in your paper.
Step 4: Check for other elements in the prompt
SOURCES: Will you be required to use outside sources? If so, how many? Scholarly journal articles or others? Will you need to evaluate your sources before using them? Will you be required to use sources from our library's databases only, or can you use online sources such as news articles from reputable publications? Are there required sources, such as in-class readings, that you need to incorporate into your paper?
DOCUMENTATION: Will you be required to offer a Works Cited? An Annotated Bibliography? What format should you use: MLA, APA, or other? Should you use parenthetical citations or footnotes/endnotes?
FORMATTING: Do you need a cover page? Pictures or graphics? Page numbers? A title?
PERSONAL CONNECTIONS: Will you be required to offer personal commentary? Should you avoid personal commentary (in the case of a research paper)? Should you conduct interviews? Should you refrain from using first-person point-of-view? Or is an occasional "I" in your paper fine with your instructor? You may want to ask your instructor whether he or she would advise you to offer personal experiences or anecdotes.
AUDIENCE: Determine your audience. For whom will you be writing this paper? Your instructor? Your classmates? For publication? Do you expect your audience to have read the book or article you are writing about? Do you expect your audience to be well-educated on your topic?
LENGTH REQUIREMENTS: What are the page or word requirements, and are there consequences if you don't meet those requirements?
SUPPORTING DETAILS: What other words in the prompt clue you in to things you should do? Do you see phrases like "refer to our text," "use at least two sources in each paragraph," or "conclude by stating that you agree or disagree." These are hints that the instructor has given you, and you should make sure you note and address each of these.
CONTENT REQUIREMENTS: How broad should your topic be? How narrow? If you're arguing something, do you need to have counterargument or rebuttals? If you're comparing and contrasting, on how many points should you do so?
ORGANIZATION REQUIREMENTS: Should you structure your essay in a particular way? Perhaps your instructor wants your research paper to begin with a hook in the first paragraph, offer a strong, multi-sentence thesis statement in the second paragraph, present a summary of findings in the third paragraph, and then use the remaining paragraphs to provide evidence and commentary before closing with a conclusion paragraph. Check with your instructor to see if there is a particular organizational structure required for your paper. What does your instructor mean if the essay or research paper prompt asks you to write a "well-developed" essay?
MECHANICAL REQUIREMENTS: Should you use casual or formal language? Will points be taken off for certain grammatical or mechanical errors, such as run-ons or fragments? What does your instructor mean if the essay or research paper prompt asks you to write a "well-written" paper, free from errors?
HINTS ABOUT POTENTIAL THESIS STATEMENTS: Check the prompt to see whether it hints at how to craft your thesis statement. For instance, if the prompt is a question, your answer to that question can become your thesis statement.
Your Turn
Look at the research paper prompt below and try your hand at taking it apart. Check out our interpretation hints below.
Write a well-developed research paper in which you discuss a social, political, or economic topic addressed in our primary text, Jeannette Walls' The Glass Castle. In your 2000-word paper, refer to textual evidence, not only from our book but from at least five outside, reliable sources, and make sure you include properly-formatted citations and an Annotated Bibliography, which we will work on in class. You should not simply aim for a regurgitation of information from your sources, but you should instead craft a strong thesis statement that you then strive to support in your body paragraphs. This is not a personal reflection essay, but please offer in your conclusion your personal reasons for choosing this topic.
Break it down:
"well-developed": strong overall organization with a clear introduction/body/conclusion; structured body paragraphs; strong argumentation with a thesis statement that acts as a guide and body paragraphs that support your thesis and show a logical flow as well as transitions--between paragraphs and internally
"research paper": you'll need to use outside sources, not just your own personal opinions; use the LPC Library as a starting point


"discuss": this is not a discussion like you might have with a friend when deciding where to eat lunch, but you'll need to truly examine the topic from multiple angles and present perspectives from your outside sources

"social, political, or economic topic": choose ONE of these, not all, and if you aren't sure what "economic" topics are exactly, do some mini-research or ask your instructor

"addressed in our primary text": choose a topic that connects back to your book, and don't stretch too much; if you aren't sure, ask your instructor

"2000-word paper": 2000 words is approximately 6-7 pages; the actual prompt doesn't indicate if there are consequences for not meeting those word requirements, so ask your instructor for clarification if that information is not listed somewhere else on the assignment handout

"refer to textual evidence": use your outside sources, including the primary text, and offer quotations, paraphrased material, summary, etc. along with parenthetical citations


"not only from our book": don't forget to use textual evidence from the book!

"from at least five outside, reliable sources": if your instructor doesn't require that you evaluate your sources, you can always conduct your own CRAAP test to make sure your sources are valid; have at least five sources both on your Annotated Bibliography page and in the essay itself

"include properly-formatted citations": for MLA, this means parenthetical citations; check with your instructor for other citation formats

"and an Annotated Bibliography": you will not be crafting a Works Cited for this paper, but you'll draw up an MLA-formatted list of sources and add small notations under each citation; your instructor will help with that, or you can find out more at OWL Purdue

"which we will work on in class": don't let this fool you into thinking you'll get this all done during class; this just means that you'll be introduced to this concept in class, but you'll need to complete the work at home

"you should not simply aim for a regurgitation of information": do not just string together a bunch of quotations or paraphrased pieces of information without stopping to analyze and explain that evidence

"craft a strong thesis statement": your thesis statement should contain a topic but also what you want to prove about that topic

"support in your body paragraphs": your body paragraphs should contain subpoints that directly support your thesis statement

"not a personal reflection essay": this means that you should avoid personal experience or anecdotes except in the conclusion, which the prompt asks you to do

"offer in your conclusion your personal reasons for choosing this topic": your conclusion might state that you chose your topic of alcohol abuse and its impact on children because you have a friend whose father is an alcoholic, and you were concerned about the effects your friend's father's drinking might have on her; go into a deeper discussion in your conclusion about how this topic broadly impacts children based on what you've seen with your friend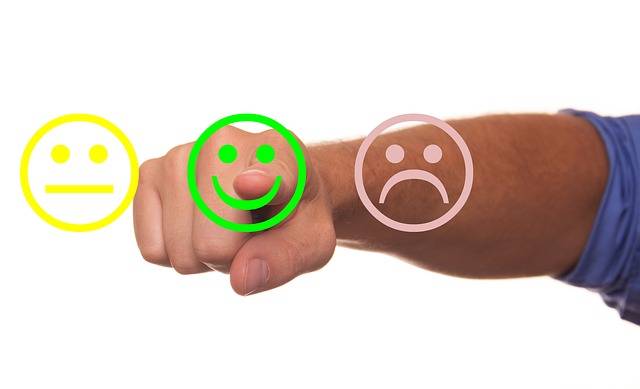 Evaluating Sources: The CRAAP Test
There are many ways to evaluate your sources and find out whether they are valid or not. You may have been told not to use crowdsourced websites like Wikipedia for academic research; however, did you know that at the bottom of most Wikipedia entries, there is a list of sources? Even though Wikipedia itself isn't a valid, reliable source (because many random and anonymous writers contribute to the information there), you can still use other sources you find in the bibliography.
Here are some strategies to help you evaluate sources.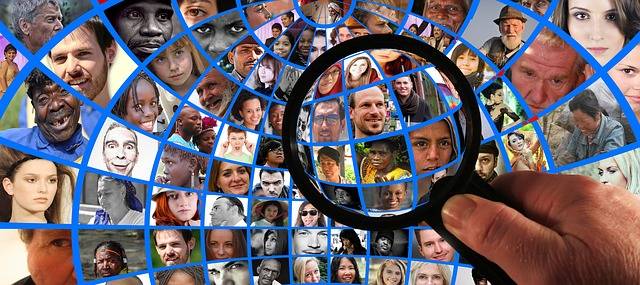 How to Find and Read a News Article or Scholarly Article
Finding articles for research seems like it would be simple, doesn't it? You just open up a search engine, type in your topic, and there you go! Well, it's not quite that simple. First, you need to use reliable and valid sources. Second, typing phrases into a search engine will sometimes yield less than savory results. The first few page hits might be blogs (unreliable, not scholarly) or social media posts.
Here are some ways you can go about finding reliable, valid sources to use in your academic writing.
Use our LPC Library's video presentations on finding sources and also on how to evaluate sources and read database articles; and this video will show you how to distinguish between different types of periodicals
Check out our LPC Library's list of databases

You can sort by subject, so if you're writing a research paper for a Women's Studies class, you can use a database like GenderWatch
Use general databases to broaden your results; some of these are Academic Search Complete, Gale Virtual Reference Library, and CQ Researcher
If you're off-campus, you'll need to use your "W" number to log in and use the databases

Search books, ebooks, newspapers, encyclopedias, eReference, movies, art, music, documentaries and more at our LPC Library
Visit your local library
Use reliable online news sites like CNN, Washington Post, New York Times, PBS, and more; make sure you know whether the articles you're looking at are news stories with factual evidence or whether they are opinion or editorial pieces that will, most likely, be biased--which may or may not help you in writing your research paper since biased sources are only fine if you understand that they are biased
Most .org, .gov, and .edu websites are reliable for information; these tend to be corporately published websites like National Geographic or university/college websites...like Las Positas!
If you do use a search engine and just type in your topic, check the results for designations like .edu or .org or even .gov, or check to see where the original source came from
Search Google Scholar (check for currency)
Search Google Books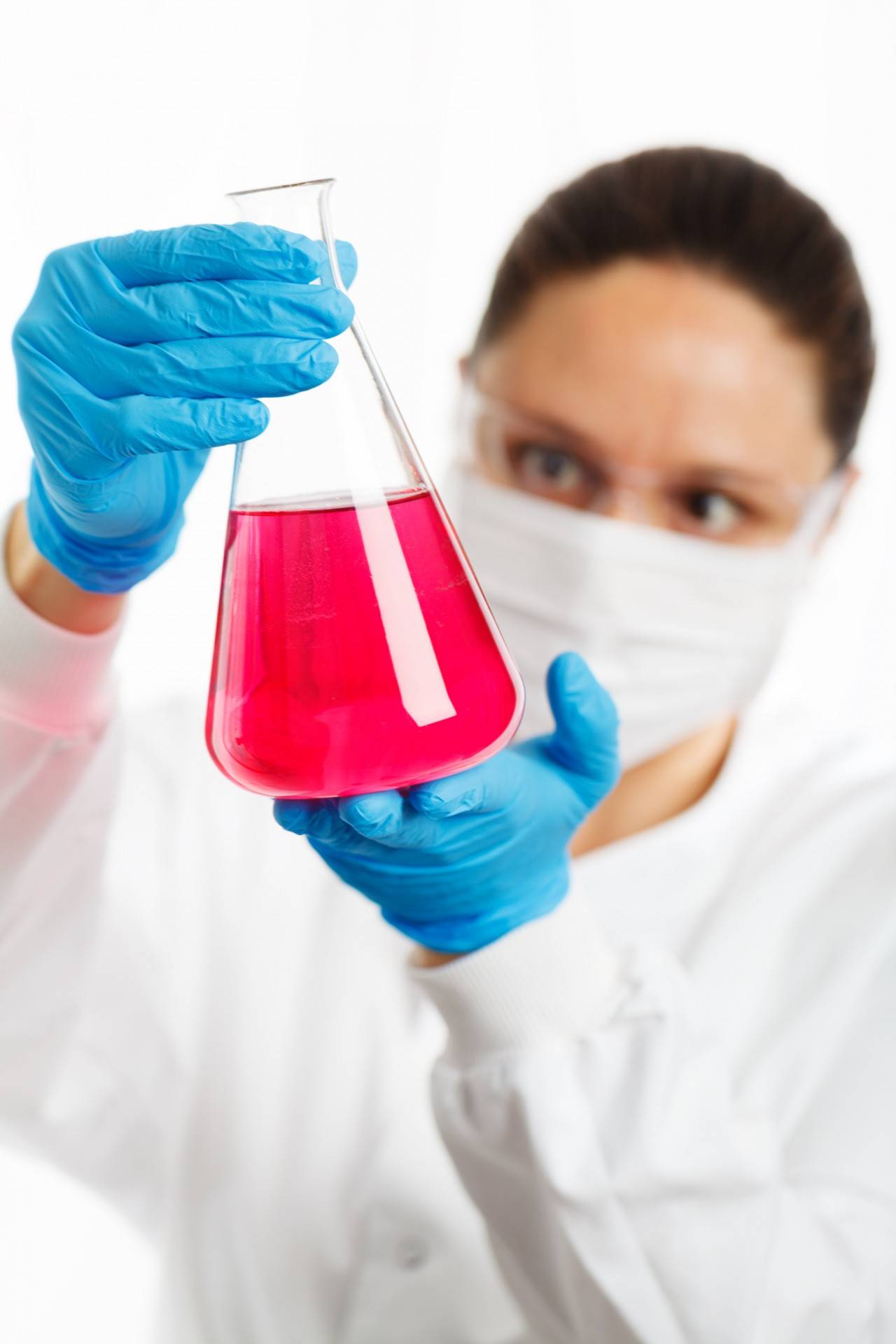 How to Read a Scientific Journal Article
Reading a scientific journal is much different than reading an online news article about a science topic. You should plan on reading a scientific journal in a different order, with a different mindset, and you should not only take notes but also expect that you'll be researching further on the topic.
Here are some steps to take when reading a scientific journal article.
Step 1: Make sure what you're reading is valid
Is this a peer-reviewed journal article, meaning a scientist didn't publish this in a vacuum but relied on others to review his or her work before publication?
Is this a primary research article or what we call a "primary source"? This means that the experiments or studies done and examined in the article were conducted by the authors themselves.
Is this a current article, and does currency matter for your research purposes? If you're investigating gains in cancer research, you won't want an article from 1986, will you?
How well do the authors know their field? How well do they cite and summarize their references?
Step 2: Make notes on certain things before you begin reading
What are the author's credentials? What institution is the author(s) affiliated with, and is that significant?
Is the journal you're reading from well-respected?
What is the structure of the article? A scientific journal article should contain the following parts/sections: abstract, introduction, methods, results, discussion, and references.

Abstract: a short summary of the experiment or research, usually divided into four, condensed sections on background, methods, results, and conclusions
Introduction: information on why the research question is important; this section usually goes from a broad discussion to a narrower one
Methods: information about how the experiment or study was conducted, including who or what was studied, what types of tests were performed, and many statistical details
Results: what was found out in the study; no interpretation is offered until the discussion; offers tables, graphs, charts, and figures
Discussion: puts everything in context; summarizes results and draws conclusions on how this scientific study offers knowledge to the field
References: previous studies or other works that are cited in the article
Step 3: Depending on your purpose, Read the introduction first, not the abstract, to find out the "big problem"
If your purpose is to weed out various references or find a select handful of sources to use for writing a paper, then jumping straight to a scientific journal's abstract is a great way to get an overview of a study or experiment. The abstract is often the first thing you see when you pull up a database entry for a journal article.
However, to read and understand a study, it's best to jump first to the introduction. This will give you the best explanation for why a study or an experiment was conducted in the first place. This will help you understand the questions that the scientists had prior to the study, too, and you won't be biased by reading the conclusions and results in the abstract. In this section, you should be able to identify the "big problem" that the scientists wanted to research, such as how young children with autism spectrum issues react to physical classroom set-ups. Write down the "big question" or "big problem" in your notebook or directly on the journal article.
Step 4: Read the abstract next...and keep going or stop there
Read the abstract, which is a condensed synopsis of all the parts of the scientific study, to see what the general methods, results, and discussion were, and take notes. Keep going and read the paper in its entirety if you find that the study is relevant to what you're researching or writing and if you understand what you're reading in the abstract.
If the study is relevant, move forward to the next step, which could mean opening the PDF version of the article, which is sometimes separate from the abstract if you're reading online.
If you're struggling to understand what you're reading, here are some suggestions:
It's sometimes helpful to take apart the abstract, as you did with the research paper prompt above
Try some of our other reading strategies, like vocabulary development or diagramming the text
Try reading the scientific journal article online so you can easily cut-and-paste unfamiliar words into a search engine
If there are a lot of acronyms or field-specific lingo clogging up your reading of the abstract, make a little key on a piece of paper so you can easily refer to their definitions
Keep reminding yourself of the "big problem" that the scientists were trying to study; write this down on a piece of paper, if needed
Sometimes, if the reading is very dense, you can just trudge through, knowing that a lot of what you don't understand might become clearer as you move through the journal article—or with a multi-pass reading
Look at the figures and tables; sometimes visual images can clear up any confusion; and vice versa: sometimes reading the explanation rather than looking at the images can make things clearer
If you run across something difficult, ask yourself whether you really need to know this to move forward in your understanding; sometimes there is superfluous information in a scientific study that won't affect what specifically you're researching and writing about
Step 5: Read the methods and results
When you read these sections, you should, of course, take notes, but also begin thinking beyond just the "big question" to more specific, narrower questions that the authors were trying to answer. When you read through the methods, results, and accompanying visual images and charts, glance back at your list of questions, and determine whether the study actually addressed or answered those questions.
For the methods section, create your own graphic organizers so you can better visually understand how the experiments were conducted. For the results section, don't yet try to guess at the results of the experiment; instead, just document what the results actually were. However, pay attention to certain parameters that the scientists used. For example, was the sample size sufficient for the study? Was this a qualitative, quantitative, or mixed-methods study? What data was the study based on?
For the results section, sometimes ignoring the graphs and figures first and reading the narrative explanation can help you fill in any gaps in understanding. Ask yourself, as you look through the results, whether the scientists were unbiased in their approach.
Step 6: Read the discussion/conclusion, but first...
Before the next step, this is a good time to form your own conclusions before reading the authors' conclusions in the discussion section. What did you think about the methodology the scientists used to conduct their experiment? Do you think that the results were what they were hoping for? Do you believe that the results answered the "big question," or is there further study that needs to take place.
Now read the discussion/conclusion. What does the study mean, and why is it important in this particular field of study? Are there weaknesses? Does the conclusion offer suggestions for improvement in the future?
Step 7: Review the references
Check out the list of references. You never know: You might need to consult one of the sources listed on the bibliography, and knowing the names of other scientists who deal with the topic you're researching can be important.
The following sources were consulted for information on scientific journals:
Raff, Jennifer. "How to Read and Understand a Scientific Paper: A Step-by-Step Guide for Non-Scientists." Huffingtonpost.com.
USC Libraries. "Organizing Your Social Sciences Research Paper: Reading Research Effectively."
Vance, Mary C., MD. "How to Read a Scientific Article: Three tips for a faster–and less boring–read." psychologytoday.com.
Pain, Elisabeth. "How to (seriously) read a scientific paper." sciencemag.org.
Page created by H. McMichael