Biz Rasam Afgan Nomad
Afghan Nomad, 2019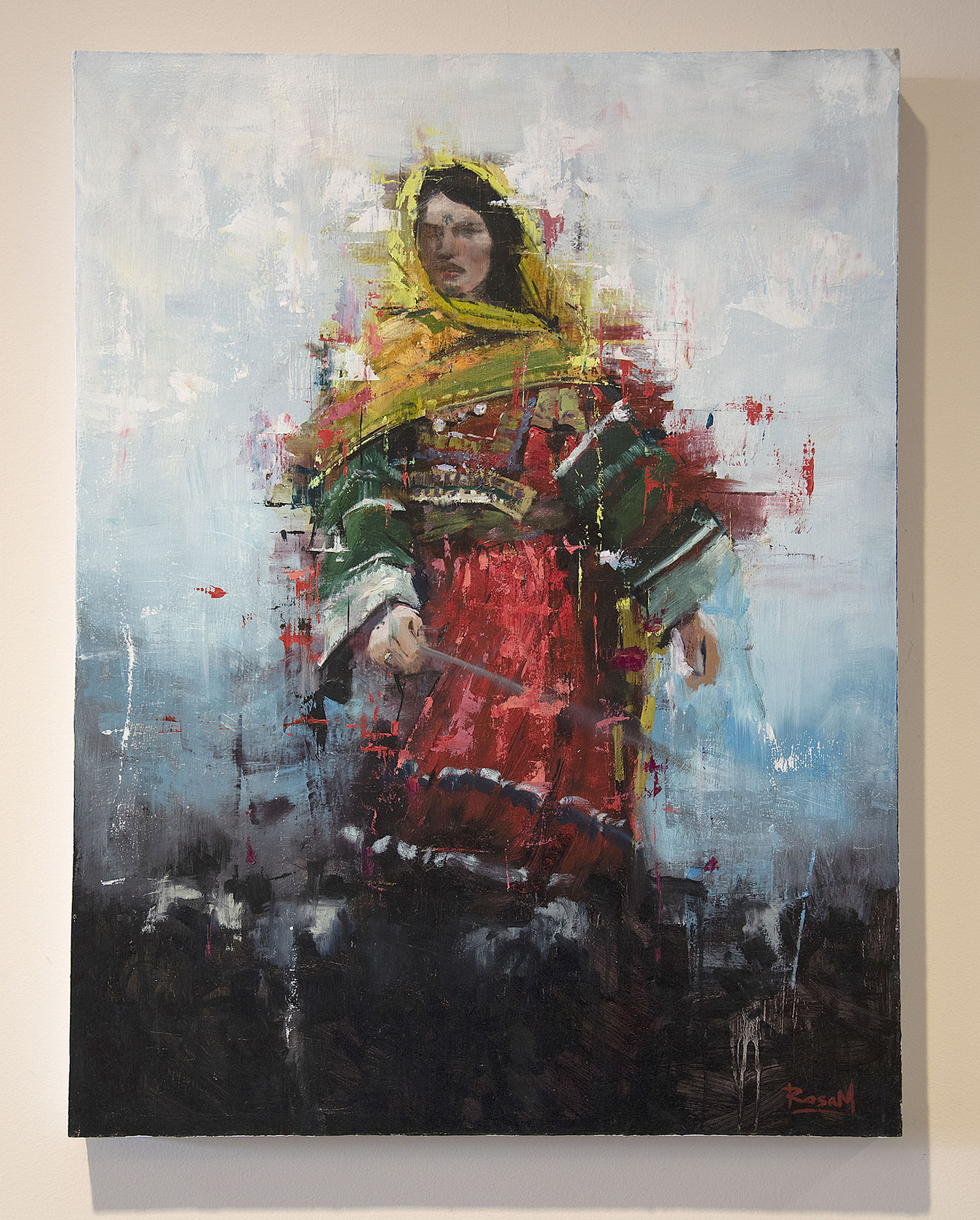 Biz Rasam

Biz Rasam is a Bay Area artist whose work is mainly figurative and centered around narratives of Afghanistan and its culture. Much of his recent work examines the different ethnic groups and the many identities that make up Afghanistan. Rasam's work reflects on the country's cultural diversity, give Afghans a sense of dignity, and use art as a means of dialogue to translate and communicate Afghanistan's complexities.
The strategy informing his current body of work began to take shape while working with the US military as a Culture Advisor and confronting his multicultural identity as an Afghan-American. His work takes a critical view of many cultural issues while also celebrating and revealing aspects that are often hidden or misunderstood about Afghans.
Below, Rasam shares the inspiration and process for Afghan Nomad:
This painting comes together as part of years of experimenting with both surface and painting styles. The subject here is a Kochi Tribe woman of Afghanistan. A woman out over the desolate and hostile land tending to her flock. Her colorful dress and all the ornaments she wears are her identity of who she is and what tribe she belongs to. Her distressed look as she gazes away from the viewer trying to tend to her flock. The flock, just a large shape to help the main subject remain as the focal point. The background is diffused to help bring her out. "Afghan Nomad" - A subject of much interest to both outsiders and Afghans alike.
I chose to push the paint in a style that was both dynamic and abstract. Moving the paint around as a playful element that isn't static but an energetic movement. The background runs into the foreground colors and nothing is really isolated or painted in a way that would be realistic or separate. The paint is thinner in some parts and thicker in others. At times the paint was scraped off with various tools while the background an impasto technique. A breakthrough painting for me as I develop my art around the narratives and themes of Afghanistan.
Afghan Nomad was acquired in 2022 by the Art on Campus Task Force as part of an ongoing effort to grow the LPC art collection, with a focus on local Bay area artists.

Date: 2019
Medium: Oil on Wood Cradle
Credit: Nike Site Funds, CLPCCD's Board of Trustees, Art on Campus Task Force
Location: B4000