Buffy Davis Grammy's Garden
Grammy's Garden, 2020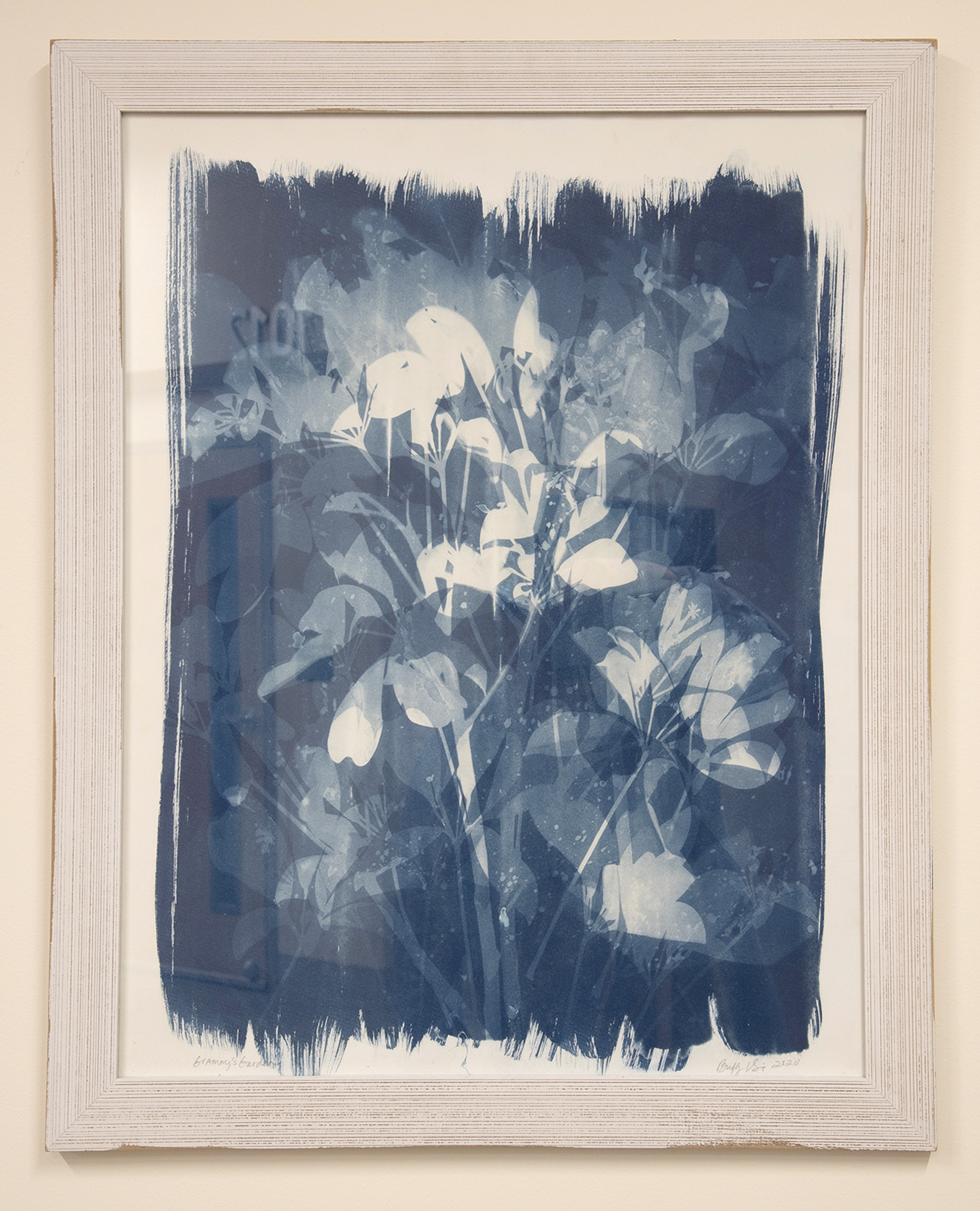 Buffy Davis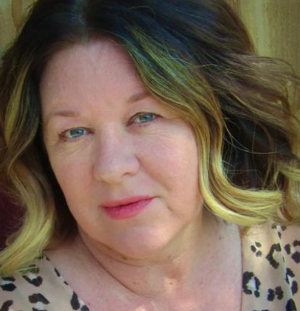 Buffy Davis is a local Bay Area photographer. She sees herself starting the second act of her life through the lens of her camera and an interest in the alternative photography processes. From the historic process of Cyanotype from 1842, where the developed photograph turns a Cyan Blue, to intentional camera movement photography, where the image looks like an abstract painting, Davis explores the possibilities of the photographic process.
Her work also utilizes glitch/deconstructing photography and interesting color hues to give her photography an otherworldly look. Buffy is drawn to landscapes and botanicals from her travels, focusing on the contrast and imperfections that she views.
Davis explains the symbolism and process behind Grammy's Garden:

This piece is an ode to my mom, or Grammy as her grandchildren call her, and some of the plants from her garden which I used to create a Cyanotype. I use the sun (UV light), to develop the print, I then wash the paper to reveal a Cyan blue color print. Each piece is one of a kind and unique.
Grammy's Garden was acquired in 2022 by the Art on Campus Task Force as part of an ongoing effort to grow the LPC art collection, with a focus on local Bay area artists.
Date: 2020
Medium: Photograph/Cyanotype
Credit: Nike Site Funds, CLPCCD's Board of Trustees, Art on Campus Task Force
Location: B1000