Folded Circle Ring and L

Folded Circle Ring and L
Where can I find this sculpture?
You can find Folded Circle Ring and L in front of the 1700 building.
Who was Fletcher Benton?
Fletcher Benton (1931-2019) was an American artist, best known for his kinetic and large scale abstract sculptures. His work explores rhythm and movement, creating dynamic compositions out of carefully stacked and balanced steel and iron. Born in Ohio, Benton traveled around the world before settling in the San Francisco Bay Area. He taught at the San Francisco Art Institute, California College of Art, and San Jose State University. His work can be found in the collection of museums around the world including the Whitney Museum of American Art, San Francisco Museum of Modern Art, and the Hirshhorn Museum.
What is Folded Circle Ring and L about?
As with most abstract art, there is no one meaning to Folded Circle Ring and L. Instead of prescribing meaning, Benton invites you into a dance of sorts with the piece. The closer you get, the more details you notice, such as the patina of the steel, the sinuous curves, the sharp edges. As you step back, the composition unfurls itself, each shape an individual note that drives the overall composition of the piece to a crescendo as you move around it. Benton often viewed his sculptures as musical compositions; thus Folded Circle Ring and L, like a musical composition, is meant to be experienced again and again. Each experience is unique and equally exhilarating.
How did we acquire this piece?
Folded Circle Ring and L was acquired in 2016 as part of the Art on Task Force's mission to bring more art to the LPC community. It was purchased using funds designated for public art and allocated to the college by the Chabot-Las Positas Community College District following the sale of a District-owned property. The piece was carefully selected after months of consideration and input from the LPC community.
Learn More About Fletcher Benton
Video:
Wikipedia:
More Photos: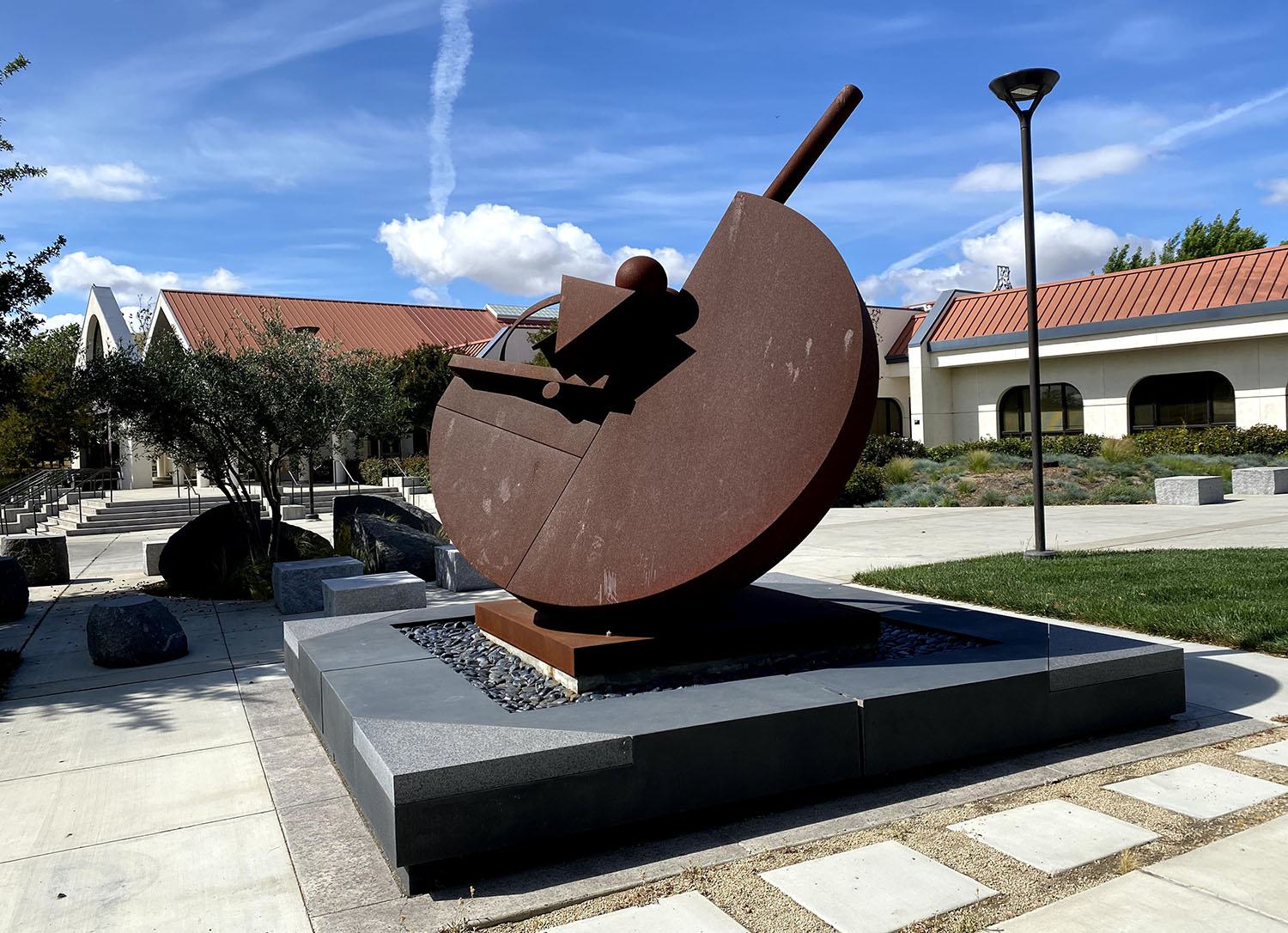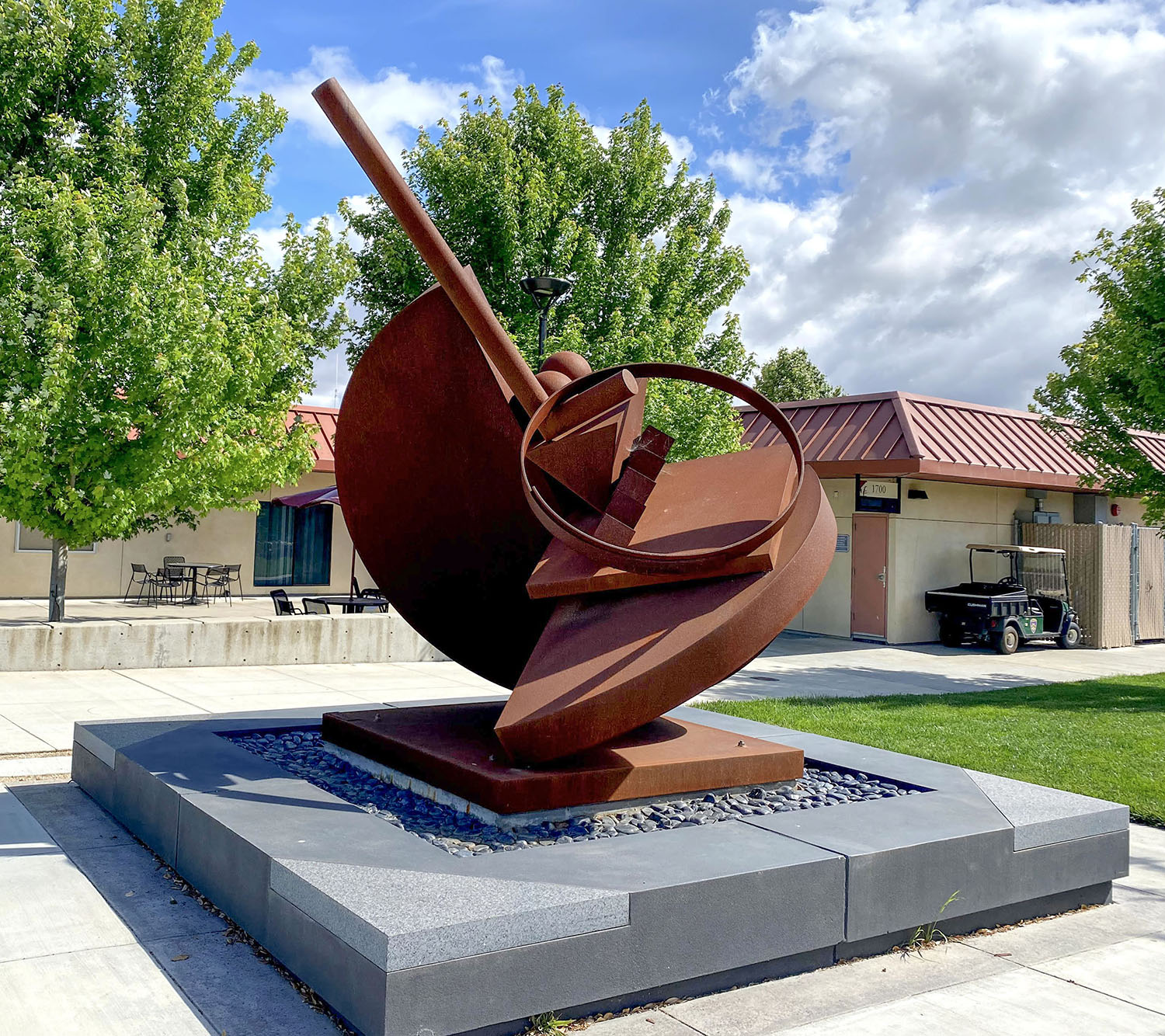 Date: 2011
Type: Sculpture
Medium: Corten Steel
Credit: Nike Foundation Site Funds, CLPCCD's Board of Trustees, Art on Campus Task Force
Location: Eastside of building 1600 in the student quad, in front of building 1700