NATEF
ASE/NATEF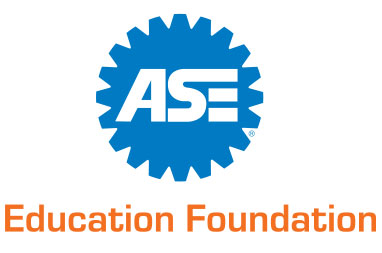 We are ASE/NATEF Certified!!!
January 23, 2020 Program ID: 100675
Mr. Brian Hagopian
Cooridinator
Las Positas College
3000 Campus Hill Drive
Livermore, CA 94551
Dear Mr. Hagopian:
Complete evaluation results of the technician-training program at Las Positas College has been received and reviewed.
Congratulations! I am pleased to inform you that your program meets the strict industry standards required for Master Automobile Service Technology Accreditation. This is the highest level of program accreditation recognized by the National Institute for Automotive Service Excellence (ASE).
Although many educational institutions strive for it, only a small percentage achieves this accreditation. Both the educational and automotive communities should be proud of your commitment to quality Automobile training programs.
To acknowledge your accomplishment, we are creating a plaque for you that will recognize your school and the level of accreditation your program has obtained.
Again, congratulations on your achievement.
Sincerely,
Michael Coley
President
Accreditation Expiration Date: 2/1/2025
The 5-Step Accreditation Process
STEP 1: Getting Started
Review the program standards. You will need these to begin the accreditation process. We recommend that you download the document and save it to your local computer so that you can easily access it throughout the accreditation process.

STEP 2: Program Self-Evaluation See the Self-Evaluation Guide
1. Prepare all files and documentation for review based on each program standard
2. Extensive self-evaluation performed by program advisory committee members
3. Program is reviewed and assessed against the national standards
4. Make any necessary program improvements based on results of self-evaluation

STEP 3: ASE Education Foundation Review
1. Program submits application which includes a summary of the self-evaluation
2. The application is reviewed by the ASE Education Foundation
3. Decision is made whether the program qualifies for an on-site evaluation or if improvements are required

STEP 4: On-Site Evaluation
On-site evaluation of program is conducted by an Evaluation Team Leader (ETL) who is an ASE Certified Master Technician and trained to perform the evaluation by the ASE Education Foundation.

All items listed below must be provided to the ETL at least two weeks prior to the scheduled evaluation date(s) and you can complete these in the portal:

1. Completed On-site Evaluation Agreement
2. Copies of Advisory Committee Meeting Minutes
3. List of (6) graduates who completed the program within the past 3 years and are employed locally. Include the name of the graduate, their supervisor, and the address and phone number of the place of employment.
4. Course of Study
I. Syllabus for each class
II. Tasks to be taught specified by Priority designations
III. Number of contact hours
IV. Sequence of instruction to be included in the program
V. List of training materials used
VI. Sample evaluation form used to track student progress

STEP 5: Program Accreditation & Ongoing Reviews
After industry requirements are met, the program is awarded ASE Accreditation for a 5-year period from the date of accreditation/renewal of accreditation.

To maintain accreditation status during this period, programs are asked to review their activities to ensure that standards are being upheld. The ASE Education Foundation requires that programs complete the 2 1/2 year compliance review to remain accredited. The compliance review is designed to help the program determine needed improvements prior to the 5-year renewal process. This process begins with the Program Evaluation by Advisory Committee.
Documents
Evaluation Debrief: