Chemistry Emeriti
Chemistry Emeriti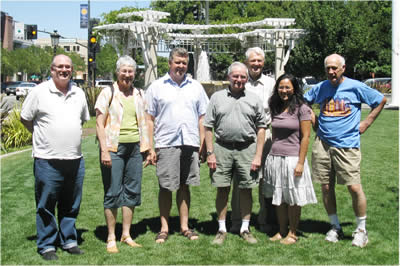 Our Chemistry Emeriti and current full time faculty met a few summers ago. Left to right: Dr. Richard Grow, Dr. Julie Bryson, Dr. Mike Ansell, Mr. Jack Healey, Dr. Art Deleray, Ms. Adeliza Flores, Mr. Jim Adams. Jim was the primary lab technician and lab manual author at LPC for 27+ years. The others represent all of the tenured full time faculty in Las Positas College Chemistry history. The Department was founded in 1975 by Jack Healey.
Adeliza Flores
Traveling Chemistry Professor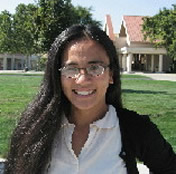 M.S. in Physical Organic Chemistry from San Francisco State University
B.S. in Physics. from U.C. Davis
Courses: Chemistry 1A, 1B, 30A, 30B, and 31
Arthur L. Deleray, Ph.D.
Emeritus Chemistry Professor

Dr. Art Deleray, respected Chemistry faculty and colleague, passed away in June 2017. Art began his teaching career at Chabot College before coming to Las Positas College soon after it opened as the Valley Campus in 1975. A beloved teacher, Art was known for his youthful enthusiasm for chemistry and teaching chemistry to students. With the help of his other chemistry colleagues, he is to be credited for creating a rigorous General Chemistry program at LPC and developing a laboratory curriculum consisting of classic experiments that still continue to be relevant and fun for students today. Art retired from Las Positas College in 2002. Art was survived by his two son, their families, and many grandchildren. Even after retirement, Art was a constant presence during the LPC Major's Faire, continuing to excite students about chemistry at Las Positas College. An avid tennis player and fan, Art traveled the world for the opportunity to watch tennis opens in various countries. He will be missed.
B.S., University of California, Berkeley
M.S.E., Princeton University
M.A., Princeton University
Ph.D., Princeton University
Jim Adams
Science Education Technician

Jim supported the Chemistry and Biology Programs for 27 years before "retiring" in 2005. Jim currently is the lead volunteer at the Granada Native Gardens in Livermore.
email: jadams@laspositascollege.edu
Juliette A. Bryson, Ph.D.
Emeritus Chemistry Professor

Dr. Bryson has retired, but correspondence can be relayed through the department coordinator
B.A., Clarke College, 1966
Ph.D. Stanford University, 1971
Courses: Chemistry 1A, 1B, 12A, 12B, 30A, 30B, 31
Jack Healey
Emeritus Chemistry Professor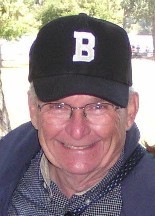 Jack came over from Chabot College to be the founding member of the LPC Chemistry Department starting from the first day at the Valley Campus in Livermore in 1975.
Jack passed away in Sept 2020.
Jack's senior softball team won the 2006 National Championship! They beat a team from Delaware in the finals in Seattle.
Brentwood, CA
MS in Chemistry from Stanford University
BS in Chemistry from Iowa State Teacher's College (now Univ. of Northern Iowa)
Taught Chemistry at LPC from 1975-1992.
Richard Grow, Ph.D.
Emeritus Chemistry Professor, Retired Summer 2021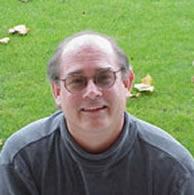 email: rgrow@laspositascollege.edu

Ph.D. in Physical Organic Chemistry from UC Riverside
M.S. in Physical Organic Chemistry from San Francisco State University
B.S. in Organic Chemistry from California State University, East Bay
Courses: Chemistry 1A, 1B, 12A, 12B, 30A, 30B, and 31
Gerry Gire
Emeritus Science Education Technician
B.S. Biological Sciences, UC Davis
Gerry retired in August 2017
email: ggire@laspositascollege.edu
Karin Rose
Administrative Assistant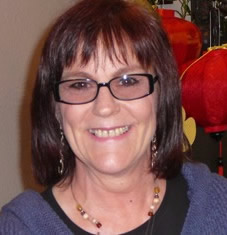 Karin retired in 2016 and is enjoying time with family
Margaret Richards
former faculty member

Margaret moved to Minneapolis, MN with her husband in Spring 2006. She is now raising her family in the Washington, D.C. area.
email: msrchem@gmail.com
Giovanni Ortiz
Lab Technician

Gio supported our Biology and Chemistry labs from 1998-2006. He is currently working as an Optical Microscopist at Schafer Laboratories in Sunol, CA.
email: gortiz@schaferlabs.com
Dr. Neal M. Ely
Emeritus Dean of Academic Services

email: nely@laspositascollege.edu
Ph.D., Texas A&M University, Chemistry, 1974
B.S., Texas A&M University, Chemistry, 1970