Courses
Courses
Interested in a more creative approach to your education?
For more information about GE Patterns please visit: LPC AA / CSU / IGETC
Try Performing!
Course
Units
Description
THEA 1A - Theory/Practice of Acting I
3
Introduction to the techniques and theories of acting, explored through improvisation, exercises and scene study. Development of the physical and psychological resources for acting including relaxation, concentration, creativity, believability, and commitment. CSU: Area C1 / LPC AA
THEA 1B - Theory/Practice of Acting II
3
Continued exploration of the theory and practice of acting, focusing on more complex characterization and character analysis. Introduction to theatrical styles and period acting using monologues and scenes. Prerequisite: Theater Arts 1A (or equivalent).

LPC AA
THEA 3A/B/C - Theater Improvisation
3
Workshop exercises in theater experience through short and long format improvisation games! Mimes, characterizations, scene setting, mood and material for extended ensemble improvisation. Recommended for non-theater as well as theater majors. LPC AA
THEA 5 - Theater for Young Audiences
3
Introduction to the techniques of children's theater. Creation and performance of a theatrical production designed for children in local shows and for local audiences. Be a kid's hero on stage! Join the show! Casting subject to audition.

LPC AA
THEA 25 - Fundamentals of Stage Speech
3
Theory and practice of speech improvement for acting. Development of the voice, articulation and pronunciation for theater production. CSU: Area C1/ LPC AA
THEA 31 A/B/C/D - Drama Workshop
3
Ever wanted to try directing or creating your own theater experience? These student-centered courses focus on experimental workshop plays, original student scripts, and other projects, possibly leading to scheduled performances. THEA 31D focuses specifically on directorial skills.
THEA 39A/B/C - Musical Theater Workshop
4
Training in performance skills for the musical theater. Become a triple-threat as you hone your skills in acting, song, and dance! No experience necessary!
THEA 47A-D– Performance in Production - Non Musical
3
Let your star shine! This is your moment – join the theater program and live out your dream of being on the stage! Participation in cast of scheduled major production. Enrollment is for the duration of the production. Enrollment by audition only.
THEA 54 - Shakespeare through Performance
3
Study and performance of classical Shakespearean texts (monologues and dialogues), with a focus on the Elizabethan world as it applies to performance. Students will come to understand the works of William Shakespeare through active performance techniques as well as traditional literary analysis.

Prerequisite: Thea 1A (or equivalent). Strongly Recommended: THEA 1B

THEA 55 - Movement for the Actor

1

This course focuses on the actor's body and mind connection, and how they might use that connection to further enhance their performance skills. Course included exercises based on various techniques including an introduction to mime, Laban, Viewpoints, character masks, and ensemble development exercises.

THEA 56 - Acting for the Camera
3
Introduction to the principles and techniques of acting on camera. Different techniques for work with three cameras, commercials, acting for film and acting for television. Work with technique for various on camera types of auditions, i.e., commercials, film and television.

Prerequisite: Thea 1A (or equivalent)

THEA 57A-D– Performance in Production - Non Musical
3
Do you love musical theater! Put your talent to use in one of our main stage musicals - sing,dance, and act your way into the hearts of our audiences! Participation in cast of scheduled major production. Enrollment is for the duration of the production. Enrollment by audition only.
THEA 58 - Stage Combat
2
This course introduces students to armed and unarmed stage combat for the theater and entertainment industry with a concentrated focus on partnership, safety, and storytelling through movement. Focus on hand to hand combat and single sword, among others. Students will have the option to complete certification with The Society of American Fight Directors. Prerequisite: Thea 1A (or equivalent) and Thea 55
THEA 59 - Voice Over
3
This course is a continuation of Acting for the Camera; this course further explores the challenges an actor faces in delivery for TV/Film/Media. Additionally, this course covers an introduction to Voice Over Acting. This course will prepare students for on-camera or voice-over auditions and work.

Prerequisite: Thea 56

THEA 60 - Business of Acting
1
Students with an interest in pursuing acting beyond the community college setting will work on preparations to audition for theater, film and four-year schools and develop an understanding of the expectations of professional actors. Work on monologues and showcase scenes, cold reading technique included.

Prerequisite: Thea 1A (or equivalent)
Try Learning about the
Style and History of Theater!
Course
Units
Description
THEA 4 – Modern American Theater
3
The history, representation and contributions of various works of Modern American Theater and the study of Modern American theater as an instrument for expressing and understanding cultural identity. The focus will be on at least three of the following cultural groups: African Americans, Asian Americans, European Americans, Latin Americans and Native Americans. CSU: Area C1

/ LPC AA
THEA 10 - Introduction to Dramatic Arts
3
Explore the history of theater through lively lecture and active participation in this course, designed to help you develop a greater appreciation and understanding of a 2500 yr. old art form. IGETC: 3A / CSU: Area C1

/ LPC AA
THEA 11 - Stage To Film
3
Major plays which subsequently have been made into films. Analysis of play scripts augmented by a viewing and analysis of the film adaptation. Major areas of concentration vary from semester to semester. IGETC: 3A

/ LPC AA
THEA 53 - Script Analysis
3
Develops critical thinking , analysis, and writing skills as they apply to the exploration of the principles, theories and techniques of play script analysis for theatrical production. Class content includes the historical and cultural context of various kinds of script; genre and form; narrative and plot analysis; linguistic analysis; interpreting stage directions; and identification of main themes. Emphasis on effective written communication in literature. Research required.
IGETC: 1B & 3A /CSU: Area

A3 &

C1

/ LPC AA
Try Learning Hands-On!
"Design is 70 percent of the theatergoing experience, so tech is when the play goes right or terribly wrong." - Annie Baker
| Course | Units | Description |
| --- | --- | --- |
| THEA 48A-D - Technical Theater in Production | 3 | Help bring the artistic vision of a play to life by assisting in the creation of the set and costumes of the play. Without you, the show can't go on! |
| THEA 50 - Stagecraft | 3 | Introduction to technical aspects of theatrical production, including theater architecture and scenic design, set construction and painting, drafting and rendering, production organization, lighting and sound design. "Get your feet wet" and your hands dirty in this active and activity-based class. |
| THEA 50L - Intro to Stage Lighting | 3 | Research, imagine and design lighting for a play or musical for production in the Las Positas College Theater. Experience how lighting can help set the mood, from dramatic to romantic, in this speciality course! |
| THEA 51 - Intro to Costume Design | 3 | Students will study costume history, design, and basic construction techniques as an introduction to basic theatrical costuming. Introduction to basic makeup design; makeup application techniques and design; special effects makeup techniques. CSU: Area C1 |
| THEA 52 - Intro to Design | 3 | Students will be offered a survey of the design and history of scenery, lighting, sound, costumes, makeup, properties, theatrical equipment and construction techniques through demonstration, and laboratory experience. Information is applicable to all formal theatrical applications. |
Questions about Space Rental?

Titian Lish
Department Coordinator
Theater & Performing Arts
Actors Conservatory at LPC
tlish@laspositascollege.edu

Follow us on Social Media: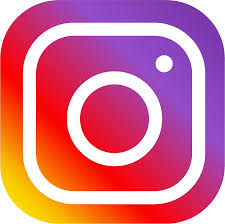 @LPCTheater