Gabriela Discua
Gabriela Discua
Counselor
Counseling Office Hours - Contact me!
If you have a quick question for a counselor, visit us virtually or stop by the Counseling Office, Building 1600 - Room 1616, on the first floor.
To schedule an appointment with me, call 925-424-1400.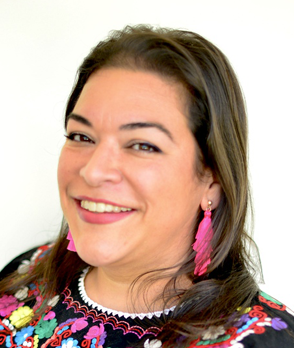 About myself!
M.S., San Francisco State University – Counseling
B.A., California State University Hayward – Human Development
Gabriela has been a full-time counselor and instructor at Las Positas since 2014. She is bi-cultural and bi-lingual (English/Spanish). Gabriela provides academic, career and personal counseling in both languages, and enjoys working with students from diverse backgrounds on a one-to-one basis to help develop a successful academic experience. As a counselor, Gabriela works closely with ESL students, provides online counseling services, and teaches the Psychology-Counseling 30 – Student Success and the College Experience course. Prior to Las Positas College, Gabriela worked at Chabot College, Laney College, Merritt College and College of Alameda. In her spare time you can find her enjoying time with her family, and attending cultural events in the community.