Anthropology Lab

Anthropology Lab
Our department has one of the best views on-campus, looking west from the second floor of Building 1000, Room 1061. We are lucky to have a well resourced teaching and research space in the Anthropology Lab.
The laboratory space is actively used in all of our courses with intensive use in archaeology, biological, and forensic anthropology. It has large mobile and foldable tables that can be placed in differing arrangements depending on the course and student projects.
Each semester our faculty mentor students in ANTR 29 Individual Studies and the Honor Program where students are encouraged to tackle specific topics related to their interests.

Field Resources
We have a wide range of field resources leveraged in our field related courses. These include GPS units, Laser Transit, soil screens, cameras, shovels, and related equipment for excavation and survey exercises.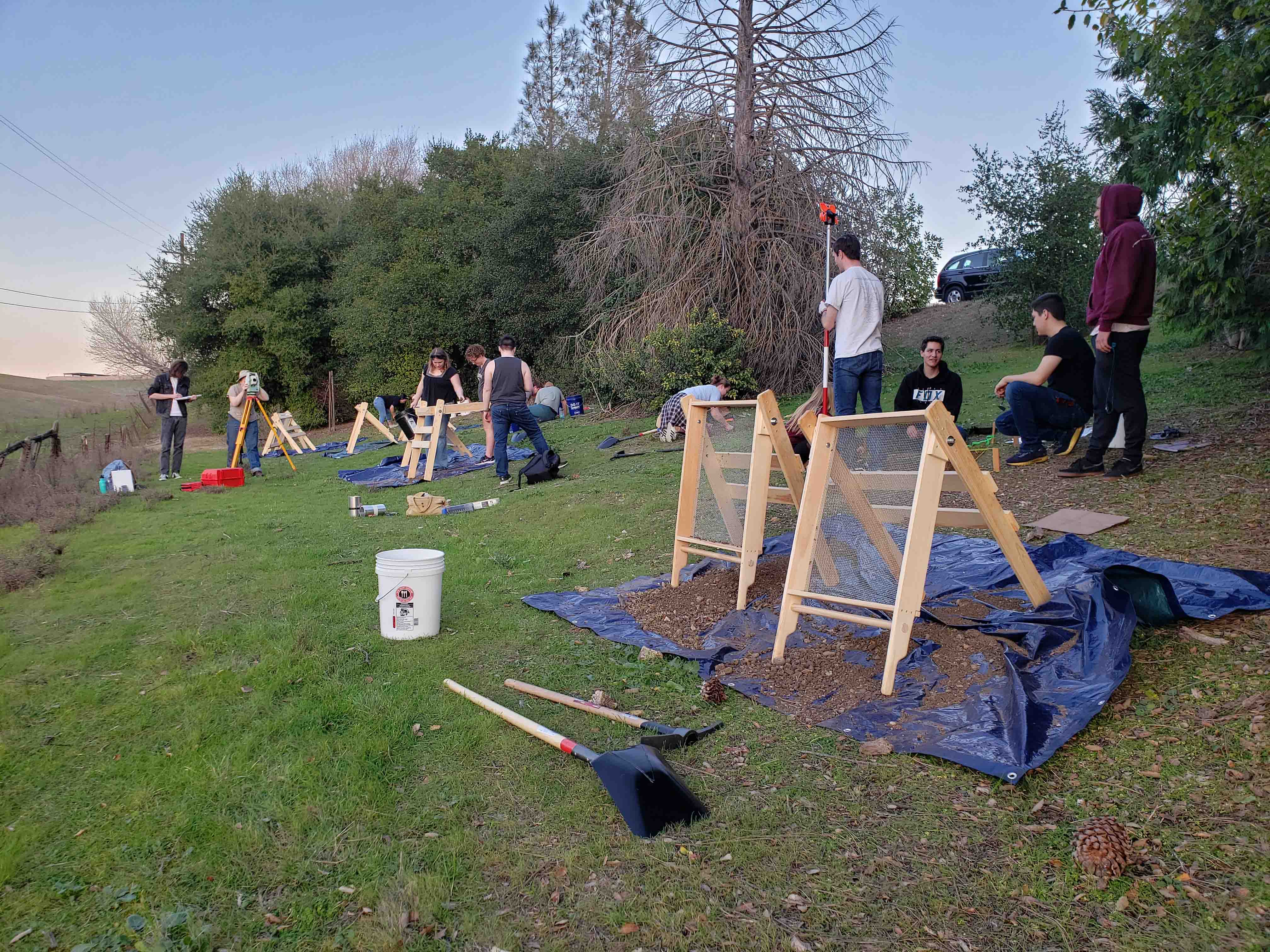 Laboratory Resources.
Our lab features equipment to document, describe, and better visualize artifacts and ecofacts. These include, magnifying lamps, calipers, tripod, mini-photo studio, digital microscope, and washing areas.
Research and Teaching Collections
To help students visualize and study comparative anatomy, the lab is home to a wide range of human and non-human skeletal examples. These casts span many different species and time periods. The totality of our inventory can be comprised of 5 main collections: early hominins, non-human primates, human osteology, and faunal remains.
Early Hominins
The early hominin collection is representative of the key fossil casts from our early human origins to our archaic ancestors. These genus include australopithecus, paranthropus, and homo which include habilis, erectus, neanderthalensis, and sapiens.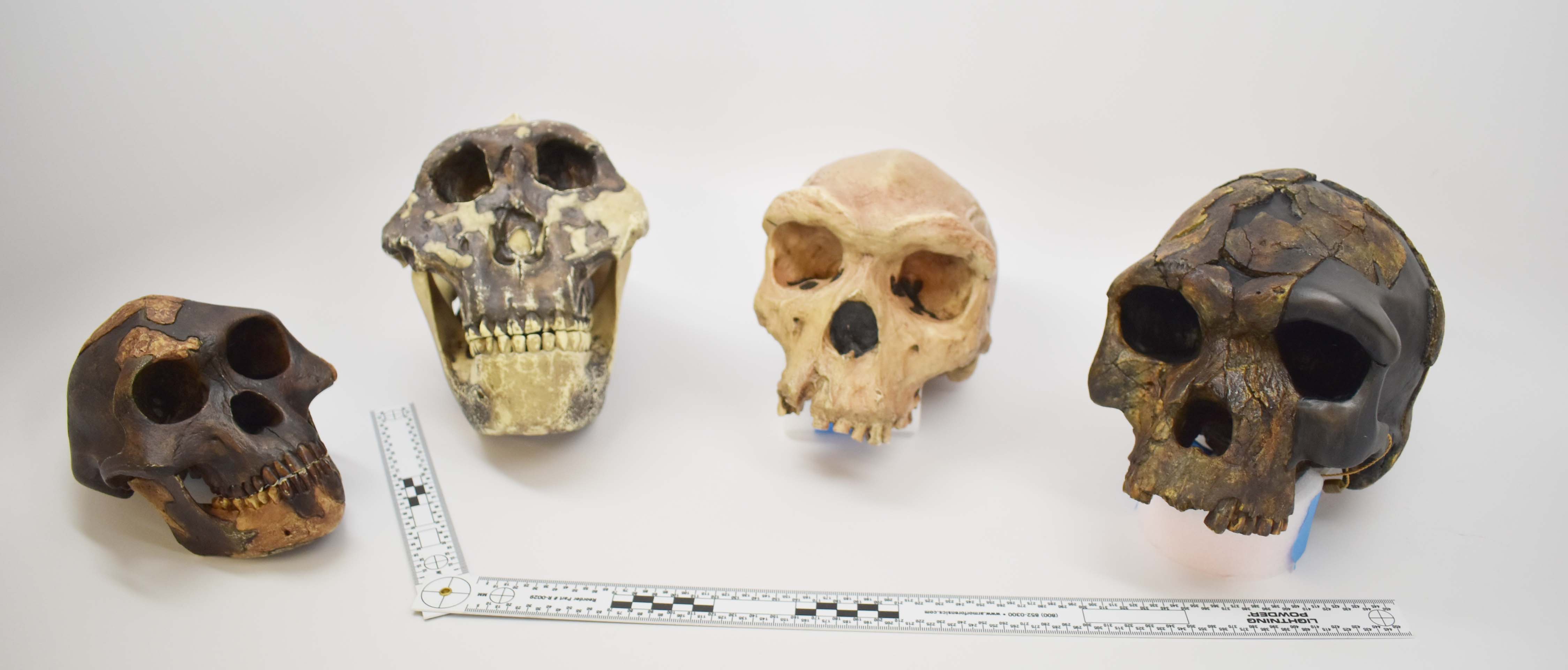 Non-Human Primates
The non-human primates collection are extant species or who live among us in our contemporary world. They represent a comprehensive look into the changes that occurred over the course of our pre-human evolution. These two collections are frequently used in the Biological Anthropology courses.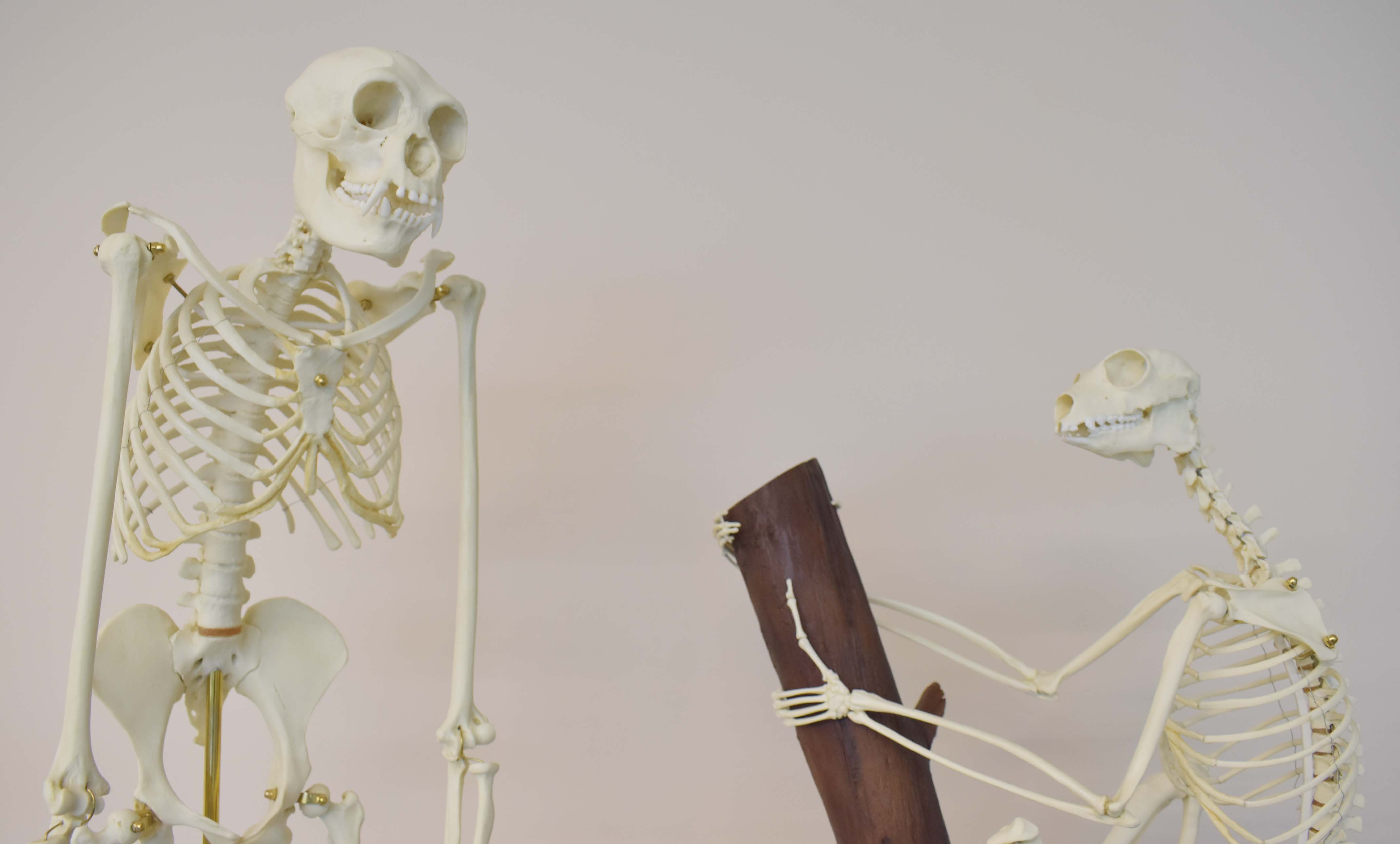 Faunal Collection
Our faunal collection is comprised of a wide variety of animal bones, ranging from small rodent bones to a huge cow elements, like scapula (shoulder blades). Some bones were donated to us, and others were found by students and staff while doing exercises here on campus. This collection is used by courses such as Forensic Anthropology, Archaeology, and Biological Anthropology.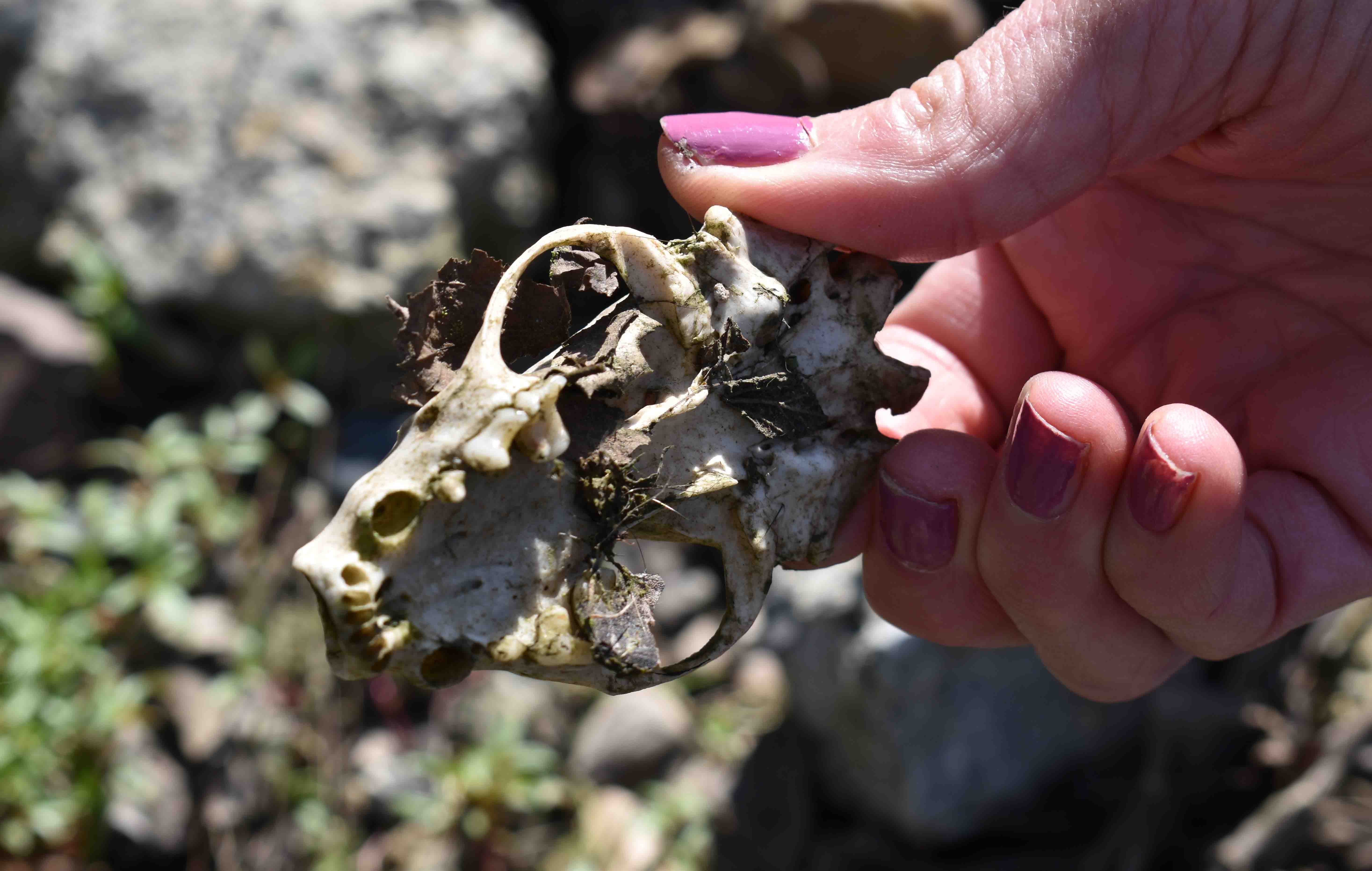 Human Osteology
The human osteology collection is an important part of our Biological and Forensic Anthropology courses as well as the Introduction to Archaeology class. It contains disarticulated and articulated skeletons with a wide selection of individual bones and bone casts. These are esed to teach many key subject areas, such as how to recognize certain pathologies and types of trauma; and learning how to determine ancestry, stature, sex, and ages.