Global Studies - Spring 2020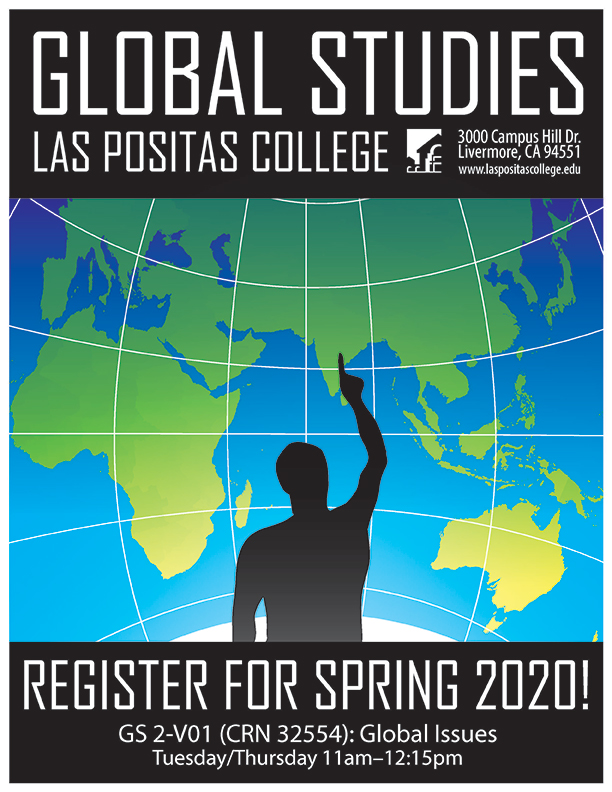 Why Should I Major in Global Studies?
The Associate in Arts in Global Studies for Transfer (AA T) provides the student with the skills to navigate today's globalized world, where people of different cultures, nations, and worldviews are coming into contact more than ever before. The major will help students recognize and respond to this cultural interconnectedness through courses devoted to the study of cultures and societies, economic and political systems, geography, and language.
Students will develop the skills of balancing personal and cultural beliefs with different ways of thinking, understanding and working through conflict, and increasing their comfort with cross cultural interaction in their communities, work relationships, civic life, and travel experiences. Understanding the global dimensions of societal developments and challenges will boost students critical thinking skills and make them valuable assets to future employers.
Who is Eligible?
You can start taking Global Studies and Global Studies-affiliated courses as soon as you arrive at LPC, but it is strongly recommended that you do not take them until you have completed English 104 or are enrolled in English 1A, Critical Reading and Composition.
Additional Opportunities
Study Abroad
Lectures
Film Screenings
Art Exhibits
Field Trips
Careers
Politics
Government
Law
International Business
Non-Profit Work
Advocacy
Academia
Public Policy
Journalism
Publishing
The Arts