Honors Transfer Program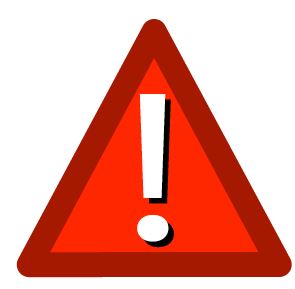 Covid-19 Update - The Honors Transfer Program continues full services to students for Fall 2022! Meeting with you instructor is still required, but we understand that these check-in may take place via technology rather than in-person during these times. See LPC Honors Covid-19 Update Page for more information.
Overview
The Las Positas Honors Program is designed to prepare highly-motivated students for transfer to four-year colleges and universities and to build the intellectual and social skills needed for their success. The program provides opportunities for activities and experiences designed specifically to encourage independent and creative learning. Highly-motivated students have the opportunity to work closely with outstanding faculty and other honors students in doing a wide variety of research projects and other activities.
Program Calendar
Our program runs in the fall and spring semesters, but is not active during the summer term.
Program Benefits
Benefits and opportunities you will have as an Honors student include:
An "Honors" transcript designation for each course in which you

complete an honors contract

or fulfill the requirements of the embedded-honors syllabus for the course
The opportunity to do exciting and challenging coursework geared toward those who wish to achieve beyond what is normally required for lower-division classes
The benefits of working one-on-one with faculty as you engage in your honors projects
The opportunity to participate in the statewide community college honors research symposium held at either Stanford University or UC Berkeley each spring
A chance to collaborate with other honors students
Special recognition as an honors scholar at graduation for students who complete at least 5 honors contracts worth at least 15 units and graduating with a GPA of at least 3.5
Access to transfer agreements with a number of universities for those who graduate as honors scholars
Follow the links to the left for more information about eligibility requirements, honors activities, procedures and forms.
Student Interviews
In this video honors students discuss their experience in the Las Positas College Honors Transfer Program.
Video Introduction to the Honors Program
The video below will introduce you to the basic purpose, function, and opportunities offered by the Las Positas College Honors Transfer Program.
For more information please contact:




Jeremiah Bodnar
Program Coordinator
jbodnar@laspositascollege.edu

Office Locations
(Please check both during office hours)
Honors Office: Room 220-B
Honors Coordinator's Office (J. Bodnar): 270-K
Office Hours: Spring 2023

Monday & Wednesday: 11:30 AM - 12:30 PM
Tuesday & Thursday: 11:20 AM - 12:20 PM
Friday: 9:15 AM - 10:15 AM (Online only - Email for Zoom info.)
Key Deadlines, Fall 2022
Honors contract proposals due: Friday, February 3, 2023
Honors contracts completed, approved instructor, project completion survey submitted: Friday, May 19, 2023
Yearly Calendar
Our program runs in the fall and spring semesters but is not active in the summer term.