Jennie Graham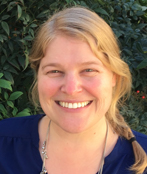 Department Roles:

Department Coordinator: Fall 2022 - Spring 2024
Math Emporium Coordinator
Full-Time Faculty

Office Hours:

Join me on Zoom (links below) or in my office
Modes of Instruction:
It is my strong belief that students should take a course that best suits their learning style and not just be cause it fits in their schedule. So take the time to really assess whether a traditional, asynchronous, or emporium mode is right for you.
My Modality Preferences:
HyFlex: Courses will be offered for in-person or synchronous online attendance only. An asynchronous option will not be offered. Students attending online will need to leave their cameras on in order to be a part of the classroom. Students are encouraged to attend in-person and to only use the online classroom in cases where coming to campus is not possible. However, all testing will need to be done on campus, so please make sure you are able to make it campus before signing up for one of my HyFlex classes.
Asynchronous: All lectures are provided through prerecorded videos. Students will watch videos, practice content through "classwork" like assignments, a lecture reflection assignment and homework. Students will be able to pick their own turn-in schedule for these assignments leading up to the exams. Exams are all taken while using Proctorio. If this is not something you are comfortable with, then I encourage you to sign up for a section that does not use that service.
General note: Any time you are planning to take an online class or attend a HyFlex class virtually, please make sure you have all the require technology: Computer, webcam, microphone, and a way to scan your handwritten work.
BIO
B.S. Mathematics, University of California, Davis
M.S. Applied Mathematics, California State University, Hayward
I attended Diablo Valley College before transferring to U.C. Davis, where I earned a B.S. in Mathematics. Afterwards, I attended CSU Hayward (now CSU East Bay), where I earned an M.S. in Applied Mathematics. While earning my Master's degree, I was an associate lecturer at CSU East Bay and caught the teaching bug! Upon earning my Master's degree, I started working as a part time faculty member at Diablo Valley College and CSU East Bay. I soon added Las Positas College and San Joaquin Delta College to the circuit of schools that I called home. After seven years, I was accepted as a full-time instructor at Las Positas College.
I like to stay current with the latest trends in teaching and work to constantly improve how I present the information to you, as well as how to assess the information you have retained. I do strongly believe that we are all capable of learning anything we set our mind to, but it does require time and patience. But above all else, it requires the willingness to make mistakes, examine those mistakes, and learn from them. Mistakes are proof that you are trying and in no way signify failure.