Michael Peterson
Michael Peterson
Professor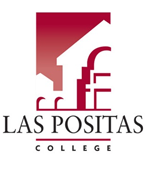 Academic and Career Pathways
Office Hours - Please come!
For Guided Pathways Questions: Mondays 11:00 am to 12:00 pm in Room 240-G
About Me
I am a full time math instructor here at Las Positas College. Some of my previous responsibilities at the college have included coordinating our Hispanic-Serving Institution (HSI) grant and co-advising the math club. One of my primary current roles is as AB 705 Coordinator for the math department, where I communicate with people across campus about placement and transferability for math classes. I have taught most of the math courses at LPC, so please reach out to me if you are wondering what topics might be in a certain math class. I coordinate Math 33 (Finite Mathematics), Math 47 (Math for Liberal Arts) and the concurrent support courses.
When I was a student, I knew that I wanted to teach someday so I tried a lot of different jobs, like developing course materials for an online class, serving as a head counselor for a math summer camp, and volunteering as a tutor. It was great! So after graduating I started working at Monterey Peninsula College, where I taught math study skills and supervised a learning center for TRiO Programs. I've also served as a private tutor abroad and taught part time until I joined Las Positas in 2015.
As an instructor, I value getting to know students one-on-one and try to make myself available in a variety of modes, including during class time, in office hours, and during concurrent support sections. It is fun to learn about students' different academic and career goals. Please reach out if you have questions about your major, what courses to take, and what disciplines to explore. I was a double major in college myself so I know the challenges of managing different course loads.
Outside of work, I enjoy playing the harpsichord (check out my music website if you are interested!) and try to organize concerts. I also love the outdoors, especially hiking and national parks. I'm looking forward to meeting you!