How We Serve You
How We Serve You
Open Door Policy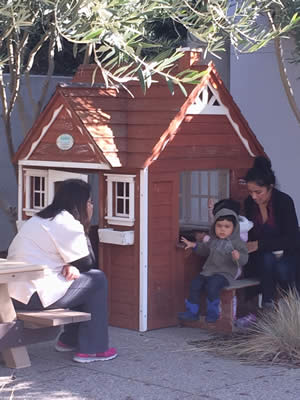 Research shows that children benefit when their parents are engaged and involved in their program. The Las Positas Child Development Center encourages parent participation in the child's program. Please talk with your child's teacher or the Program Director to determine how you can get involved. Parents are welcomed to drop-in any time and visit with their child. Parents or guardians are welcome to visit the school any time and siblings are always welcome when parents are present. We ask that parents stay alert and responsible for the child's siblings while visiting.
While parents participate in the program, parents (and siblings) are expected to comply, cooperate, and apply all school rules and policies, and defer to the directions and guidance of the teaching staff maintained by the program. The Las Positas Child Development Center maintains an open door policy to all currently enrolled children and their families in the program.
For the safety of our children, families, and staff, if a person or persons have no business or appointment or connection with the child development center, the teaching staff will ask those persons to leave the premises.
Family Communication & Involvement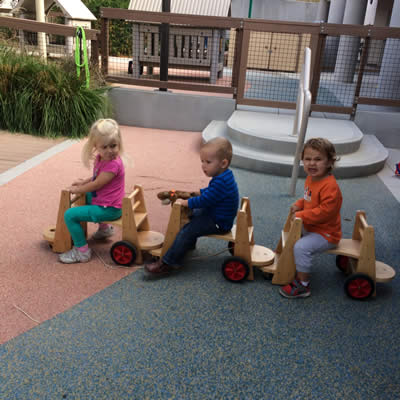 The Child Development Center has an open-door policy and invites all parents of currently enrolled children to observe their child at play through each classroom's observation window. Please feel free to make use of these booths at any time, though plan to use campus long-term parking lots for this purpose (rather than curbside parking in front of the Center). Parents wishing to socialize with one another are requested to do so in the reception/lobby area after signing their child in or out of the classroom. Responsibility for your child is yours once you have signed him/her out at the end of a session.
We hold a variety of parent/teacher and family functions each year and we invite everyone to attend. These include parent cafes and socials, open houses, and informational meetings (on such topics a language development, early learning, discipline, and kindergarten transition). Individual parent/teacher conferences are scheduled each semester (and as requested) to discuss children's developmental and academic progress.