Getting Started
Getting Started
Families must indicate their need for 2,3 or 5 days enrollment. Our priority for enrollment will be the 3, 5 days per week.
If you are interested in enrolling, you may request a packet of forms and our center can electronically send the forms to you, to complete, including a Physician's Report for your child.
Required Forms for Enrollment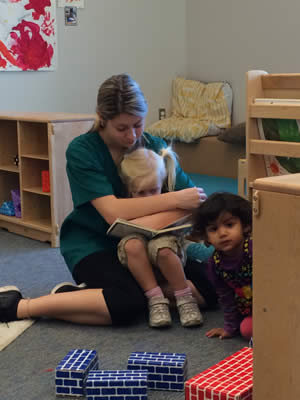 Once admitted, children must present an immunization record, signed or stamped by a physician or other medical professional, which shows that all currently required immunizations have been received. A number of additional forms required by Community Care Licensing must be completed prior to a child's actual attendance in the classroom.
Intake Process for Enrollment
When we have an opening for your child(ren), you will be notified by the LPC Child Development Center staff. If you are still interested in enrolling, you will be requested to pick up a packet of forms to complete, including a Physician's Report for your child (to be filled out by a medical professional). We will also schedule an intake interview with the director. You must bring the following items with you to the intake.
Completed enrollment, emergency and licensing forms
Child Immunization Record
$150.00 Registration Fee per family (non-refundable)
Original Birth Certificate
Updated Immunization Records
Negative Tuberculin Test/Negative Chest X-Ray Reports
Child's recent physical/ Health Screening
Medical Insurance Cards verification for hospital/emergency documentation
Before your child can start, all the necessary forms must be completed, signed, and dated, in your child's file. In addition, you and your child must visit the classroom and meet with the teaching staff. Parents are highly encouraged to attend an open house at the beginning of the school year.
Family Handbook



CENTER HOURS - Monday - Friday
7:00am - 5:30pm


For more information please contact:
Front Desk
(925) 424-1560
Fax: (925) 373-6912
Laura Reno, MA, Ed.
Interim Program Director
(925) 424-1575
lreno@laspositascollege.edu

License # 013420889


Located in Building 2300 on the northwest side of Campus Hill Loop, between Parking Lot H & Building 1850