Classified Leadership Institute
Classified Leadership Institute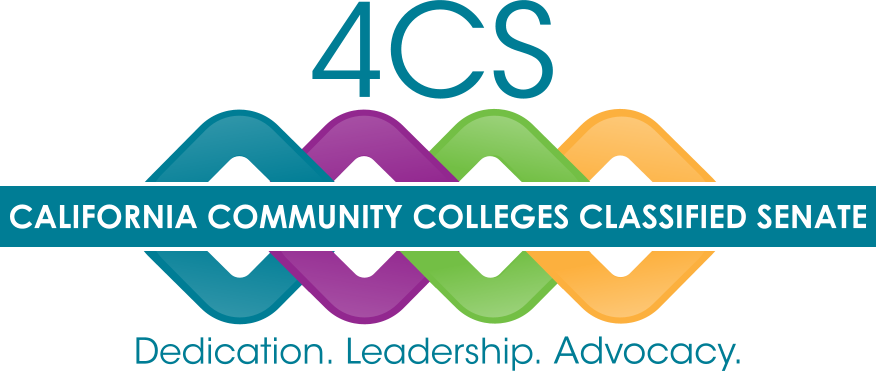 The Classified Leadership Institute (CLI) is the largest, most comprehensive learning conference and professional Development opportunity aimed at California Community College Classified Professionals. CLI seeks to promote leadership training while strengthening the classified presence in participatory governance at the local and state level. The conference is open to all Classified Professionals working at the 114 California Community Colleges.
Our annual conference brings Classified Professionals across the state to share their tools, models, and accomplishments that lead participants to increase their confidence, enhance professional skills, and knowledge of our California Community Colleges.
Please visit the 4CS website for more information.
---
Classified Leadership Institute 2023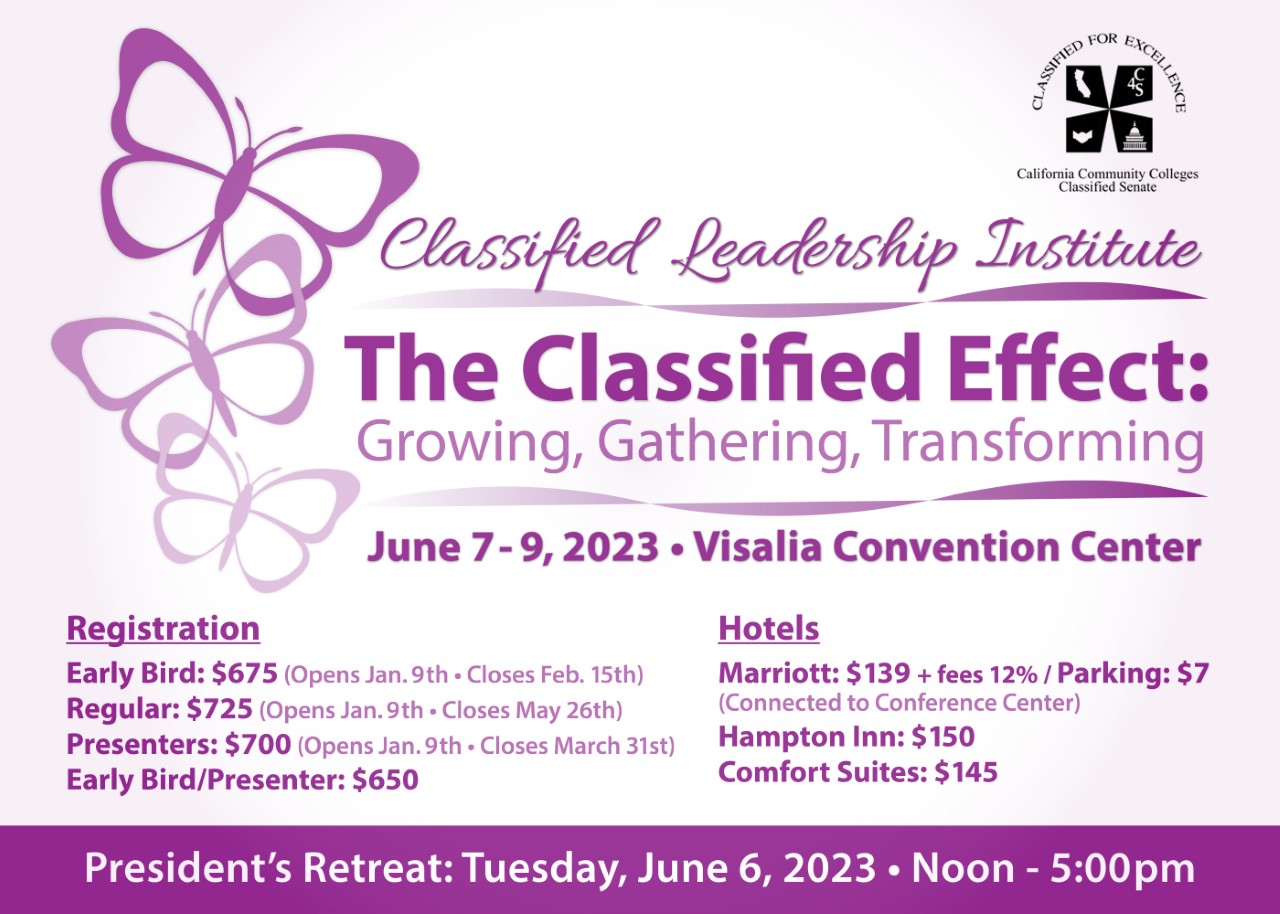 Registration opens January 9th, 2023
Registration Closes May 26TH, 2023
Classified Senate
2023-2024

Classified Senate Meetings
1st Thursdays
1:00 pm - 2:15 pm
Zoom

Caring Campus Meetings
3rd Thursdays
1:00 - 2:15 p.m.
Rm 1687 & Zoom

Governing Council Meetings
4th Thursdays
1:00 - 2:15 p.m.
Zoom
Classified Senate Officers
2023-2024

Aubrie Ross
President

Maria Glidden
VP of Communications

Vacant
VP of Activities

Vacant
VP of Fundraising

LisaMarie Russo
Secretary

Paula Rose
Treasurer

Ellie Hirstein
Ambassador

David Rodriguez
Ambassador

Ryan Wheeler
Ambassador

Vacant
Ambassador

David Rodriguez
4CS Representative

Miguel Alvarez
SEIU Representative

Jean O'Neil-Opipari
Classified Senate Past President