LPCSG Events
Las Positas College Student Government
LPCSG Events
Las Positas College Student Life entities, including Student Clubs, Inter-Club Council, and Student Government, must adhere to all current CLPCCD guidelines regarding the COVID-19 Vaccination Mandate , CLEARED4 vaccine verification, and face mask requirements for in-person meetings and activities. Hybrid modalities are highly recommended whenever possible.
*Authorization to hold in-person meetings and activities are subject to change per the CLPCCD and College President's discretion.

Please refer to the CLPCCD Updates- Coronavirus (COVID-19) website for current information contact Josué Hernández, Program Coordinator of Student Life and Leadership, for further assistance.
Follow LPCSG On Social Media

Las Positas College Student Trustee:
Alexa Sumitra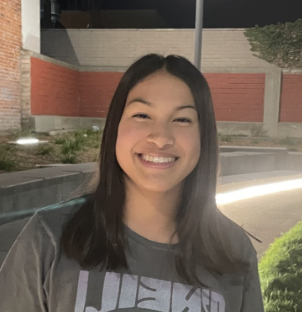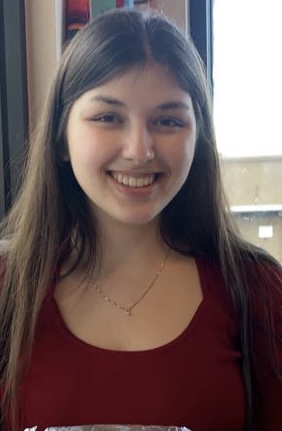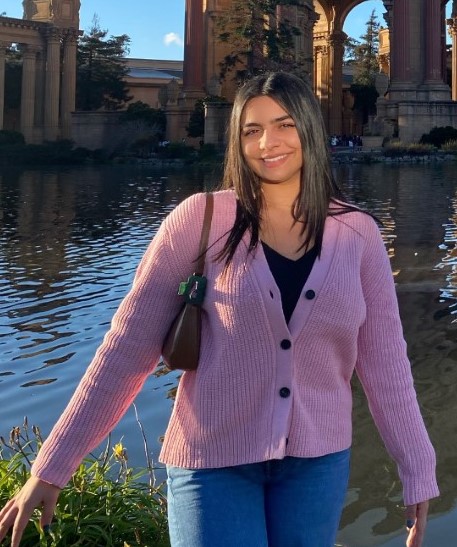 VISIT AND SIGN ON TO CLASS-WEB-
CLICK "ELECTIONS / STUDENT AND STAFF SURVEYS"
Register to Vote
Join the Las Positas College Student Government (LPCSG) to increase student voter participation.
Visit the CA Student Vote website for student voter registration information.
Let's VOTE for our future!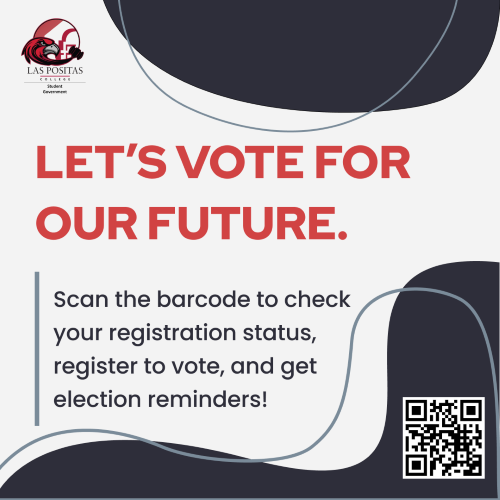 Student Life Office
Building 1600, Room 1643
(925) 424-1490
lpc-studentlife@laspositascollege.edu

Student Life Welcome Center & Mini-Market Closures
:
Tuesday, January 3, 2023 through Friday, January 6, 2023

Spring 2023 Office Hours*
Monday 9:00 am - 5:00 pm
Tuesday 9:00 am - 7:00 pm
Wednesday 9:00 am - 5:00 pm
Thursday 9:00 am - 5:00 pm
Friday 9:00 am - 1:00 pm
*Hours of operation of this office are subject to change.
For more information, please contact:
Josué A. Hernández
Program Coordinator, Student Life and Leadership
(925) 424-1494
jahernandez@laspositascollege.edu
Student Government Leaders
Visit the LPCSG Officers and Senators
webpage for email addresses.