Alain Olavarrieta
Alain Olavarrieta
Professor
My office hours days and times are below. To join the meeting please click on the appropriate time (the time slots are the links to the office hours conferzoom links).
Mondays: Via Zoom 1:00 pm- 1:50 pm and in L21119
Tuesdays: Via Zoom 3:30 pm- 4:20 pm and in L21119
Wednesdays: Via Zoom 1:30 pm- 2:20 pm and in L21119
Thursdays: Via Zoom 3:30 pm- 4:20 pm and in L21119
Fridays: Via Zoom 11:00 am- 11:50 am and in L21119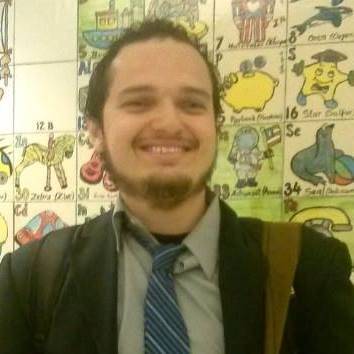 Academic and Career Pathways:
About Myself:
I am a fulltime instructor of mathematics at Las Positas College (LPC). I am Méxican and speak Spanish fluently. I enjoy teaching and helping students succeed. My favorite hobbies are playing video games (Elden Ring, Overwatch, League of Legends, No Man's Sky, Zelda, etc), playing soccer, playing chess, and playing Magic the Gathering. I love to play games with my three children and teach them cool mathematics ideas. My goal is to help students learn and feel comfortable in my classes. If you need help, I am here to help you.
I have taught most of the mathematics courses offered at LPC. My favorite courses to teach are Trigonometry (Math 39) and Integral Calculus (Math 2) since those were courses I struggled with as a student. On that note, feel free to contact me with any mathematics help. I will do my best to help you.
In addition to my teaching, I am a Puente coordinator, Umoja instructor, and UndocuAlly Taskforce Co-chair. I believe that education should be considered a human right, and everyone should have access to it. On that note, I welcome all students to my classrooms and office hours.
As a former first generation and undocumented student, I know firsthand the struggles with being an undocumented student. I will do my best to support you and anyone you know that is undocumented, a DACA recipient, or an AB540 student. I am one of our campus' leaders in this regard and will continue to work on helping and supporting the undocumented community. You can learn more about the supports available at the LPC Dreamers website. If you need individualized support, feel free to email me and I will get back to you as soon as possible.