Drone General Info
Drone Info

What should you know about flying for fun?
Generally flying a drone is about common sense and being aware of your surroundings.
Before you fly:
Register your drone and give it an ID number
Take the online, free and quick (<15 minute-ish) Recreational UAS Safety Test (TRUST)
Check your Airspace (For example I cannot fly in my neighborhood in downtown Livermore
In General, the rules are: about safety:
Use the B4UFly app to check your airspace
Make sure you are not flying above people
Fly below 400'
Fly during the day.
Keep your drone within the visual line of sight
Do not operate your drone in a dangerous manner.
Do your homework!
The FAA has wonderfully useful information:
Where can I Fly?
Check out this interactive map from the FAA
What do you need to know about flying as a business?
If you want to make money, you need to pass the remote Pilot exam, this costs $150 and requires learning the similar knowledge as pilots of larger aircraft. It can be done, yet it helps to have formal and structured learning.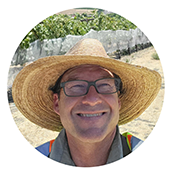 Daniel Cearley
Office 21156 - Building 2100 (First Floor)
(925) 424-1203
dcearley@laspositascollege.edu

Current Weather Conditions
Las Positas Weather Station
Program Affliations
Check us out on Instagram!