CalWORKs
CalWORKs Steps to Get Started
Apply to Las Positas College
Apply to Las Positas College if you have not done so already and you are planning to enroll in classes.

The link provided will give you the steps to succesfully apply to Las Positas College and receive all the benefits you are eligible to receive.
Apply to the CalWORKs County Office
You can complete a county application to determine if you are eligible .

If it has been determined that you are eligible then notify the county of your enrollment or planned enrollment at Las Positas College
Complete any pending county requests to begin receiving CalWORKs county benefits.
The Las Positas College CalWORKs program can help you if you have any questions with the county appllication process.
You can contact the Las Positas College CalWORKs program to let us know you are in the process of applying for CalWORKs cash-aid and we can help get you started on the intake process for our program.
Apply to the Las Positas College CalWORKs Program
If you believe you are eligible or already receiving CalWORKs cash-aid then you can complete our LPC CalWORKs Intake Application

Click on the "Live Chat" link below during office hours to schedule an intake appointment with the Coordinator
Navigate CalWORKs Information in the "Current CalWORKs Students" tab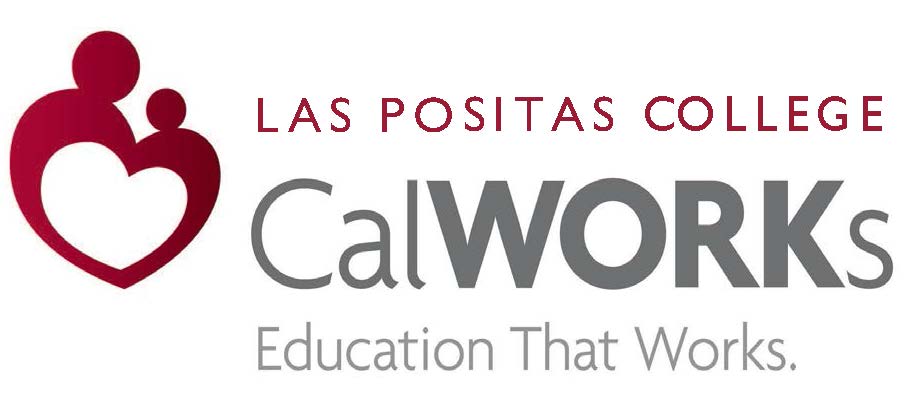 Contact Us
Building 1600, 2nd Floor
Room 1668
lpc-calworks@laspositascollege.edu
925-424-1431
Virtual Office Hours
Mon 9:00-1:00pm
Tue 2:00-5:00pm
Wed 9:00-1:00pm
Thu 2:00-5:00pm
Fri CLOSED

In-person Office Hours
Mon 9:00-6:00pm
Tue 9:00-6:00pm
Wed 9:00-6:00pm
Thu 9:00-6:00pm
Fri CLOSED

*hours subject to change

Click the Live Chat link during our office hours to inquire about our program, ask us questions, get assistance, or speak with a CalWORKs counselor via Cranium Cafe.