CalWORKs
Work-Study
Federal Work-Study
Federal Work-Study (FWS) is employment financed with federal funds. Students receive a monthly paycheck for hours worked. The total a student may earn depends on the student's unmet financial need and the amount of the FWS award the student is offered, which is determined by the Financial Aid Office.
FWS jobs on-campus allow students to work in between their classes, and offer excellent opportunities for work experience, sometimes in the student's academic field. There are also positions designed to assist students in providing service to the community which may be located off campus. Funds may be paid for reasonable travel time and training for federal work-study jobs.
To find out about FWS positions available, contact the Financial Aid office. Positions are filled on a first-come-first-served basis, and require interviews to be hired. Students should be prepared to submit a resume or list of work experience and available hours when applying. Federal Work-Study positions are considered as part of the student's financial aid award.
CalWORKs Work-Study Program
The goal of the CalWORKs work-study program is to provide CalWORKs students with employment opportunities while pursuing their educational programs. The CalWORKs Program allows students to develop valuable job skills and meet state requirements for participation.
Currently employed students may be able to participate in the work-study program. CalWORKs staff are able to coordinate with existing employers to bring students into the CalWORKs work-study program. This program benefits the employer as a portion of the student's wages are covered by the CalWORKs program. It is also beneficial to the student since the wages you earn cannot count against your cash grant because the employment is subsidized.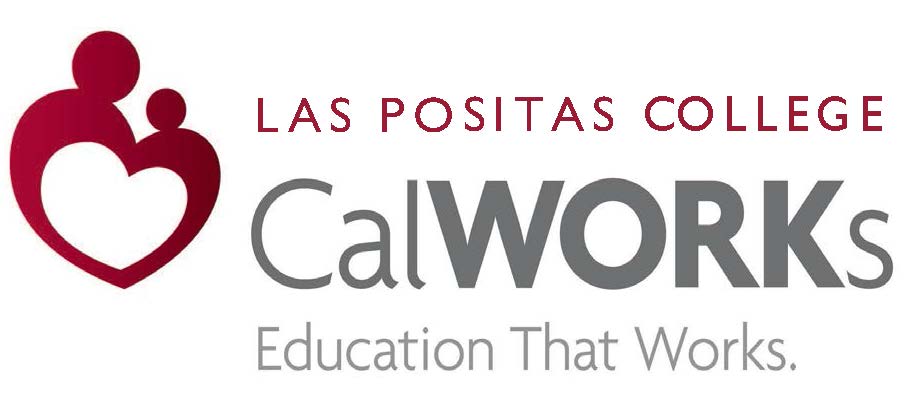 Contact Us
Building 1600, 2nd Floor
Room 1668
lpc-calworks@laspositascollege.edu
925-424-1590
Fall 2023 Office Hours*

Mon 9:00-5:00pm
Tue 9:00-7:00pm
Wed 9:00-5:00pm
Thu 9:00-5:00pm
Fri 9:00-1:00pm

*Hours subject to change