Why Take Geology at LPC?
3D Exploration
This is a sample from the physical LPC Mineral Collection and is a representation of the LPC Virtual Mineral Collection.

Click and drag the sample to move sample on your own. Double click to zoom in.
Since the COVID-19 pandemic hit, the LPC Geology department has partnered with Cappasity to allow students to use 3D models to virtually manipulate fossil, rocks, and minerals. Students can move our samples, under their own control, in a way that more closely mimics the in-person experience than still images or canned videos could.
Latest News on the Partnership:
Las Positas College uses Cappasity 3D digitizing technology to enrich their students' learning experience
Augmented Reality Sandbox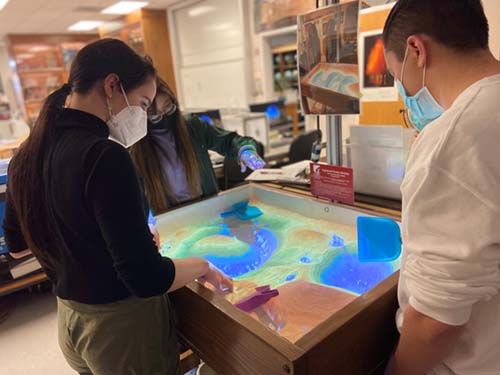 This beautiful teaching tool is valuable in Geology, Geography, Environmental Sciences, and more. It is a fun way to understand topographic maps on a deeper level- with the fun of experimenting, and getting real-time feedback.
Virtual Collection
Through Canvas, some of our Geology courses offer a digital catalogue of physical collection. Our minerals, rocks, and fossil collection have been uploaded digitally into Canvas pages with examples that show photos and videos that rotate the sample to show luster, and testing. Though this is still an on-going transition, students have access to modules to view specimens virtually through:
3D Models
Photos
YouTube videos
Physical Collection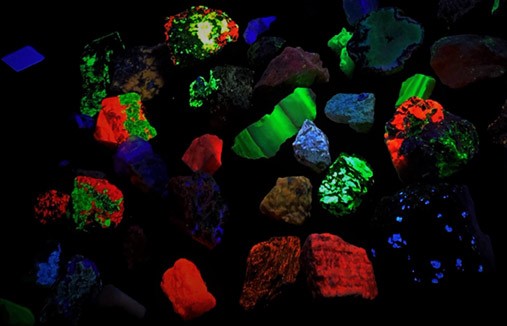 On campus, the LPC Geology department has an expanding physical collection of rocks, minerals, fossils, and more! In lecture and lab courses, students will get a chance to physically handle and see some of our extraordinary specimens collected over the years. In Room 1824, students can walk around and glimpse some of our more rare samples displayed in the display cabinets.
Fossil Collection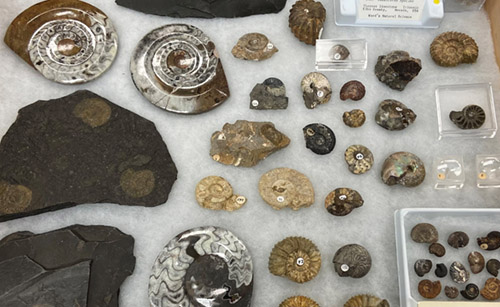 The LPC Geology department has an impressive fossil collection! Students taking geology courses get the opportunity to see and physically handle these specimens in classes such as Oceanography and Historical Geology. An example of a few specimens students will see are ammonites (as shown above), trilobites, brachiopods, and so much more!