Virtual Collection
Virtual Collection
An example of the LPC Geology Department's Olivine Module page on Canvas.
Through Canvas, some of our Geology courses offer a digital catalogue of many samples from our physical collection. These minerals, rocks and fossils have been uploaded into Canvas pages, allowing students to see the sample from all sides. This allows the student to experience the physical properties, including shape and luster. The student can also see the testing results for other characteristics, including magnetism, acid reaction, etc. Students have access to modules to view specimens virtually through:
3D Models
Photos
YouTube videos
3D Models

Examples of 3D models used in the LPC Geology Department's courses. Above are several marine species, a Megalodon tooth, and a chunk of pyrite.
The LPC Geology department has partnered with the software developer Cappasity to allow students to use 3D models to virtually manipulate fossil, rock and mineral specimens as though they were personally holding them in their hand. Students can move these models, under their own control, in a way that closely mimics the in-person experience than still images or canned videos could.
From Cappasity:
The faculties that incorporate 3D imagery into the teaching process will improve engagement and knowledge retention, as their students will be able to interact with all kinds of learning materials: they can rotate, examine from all sides, and zoom-in to view the details.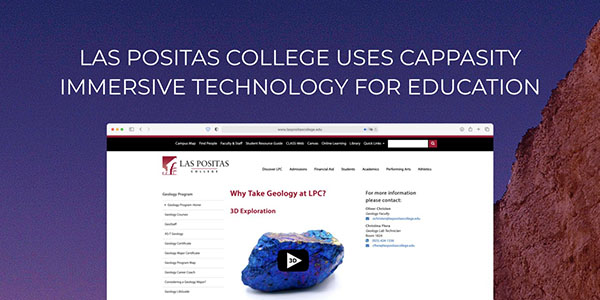 from the Cappasity Blog. Photo of Bornite on the Geology homepage.
Read more about LPC's exciting partnership with Cappasity:
Cappasity Partners with Las Positas College, a Learning-Centered Institution Focused on Excellence
Las Positas College uses Cappasity 3D digitizing technology to enrich their students' learning experience
Photos and YouTube Videos
An example of a YouTube Video of Kaolinite.
There are a variety of photos and videos available on the internet for anyone to view, but it is important for online students to have the LPC Geology experience as close as possible. Over 2000 photos and 600 videos have been taken and recorded out of our personal collection for the students to see online.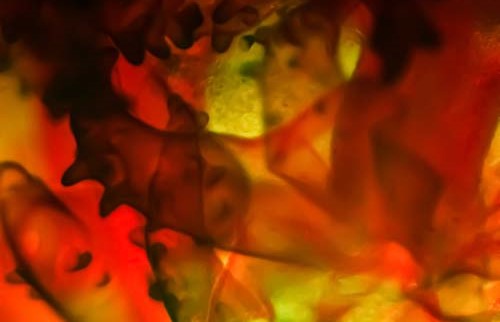 Coral polyps under a microscope.
Many of our specimens are similar to one another, and the development of the ability to note the differences is valuable for students. No one is likely to mistake a clam for a sea star, but someone may confuse a cushion star with a sea urchin. Honing these skills in seeing subtle differences is important for future careers of all types. Science depends on these skills, and the time, patience and persistence required help students grow as learners.