Professional Development Committee
Professional Development Committee
The Teaching Institute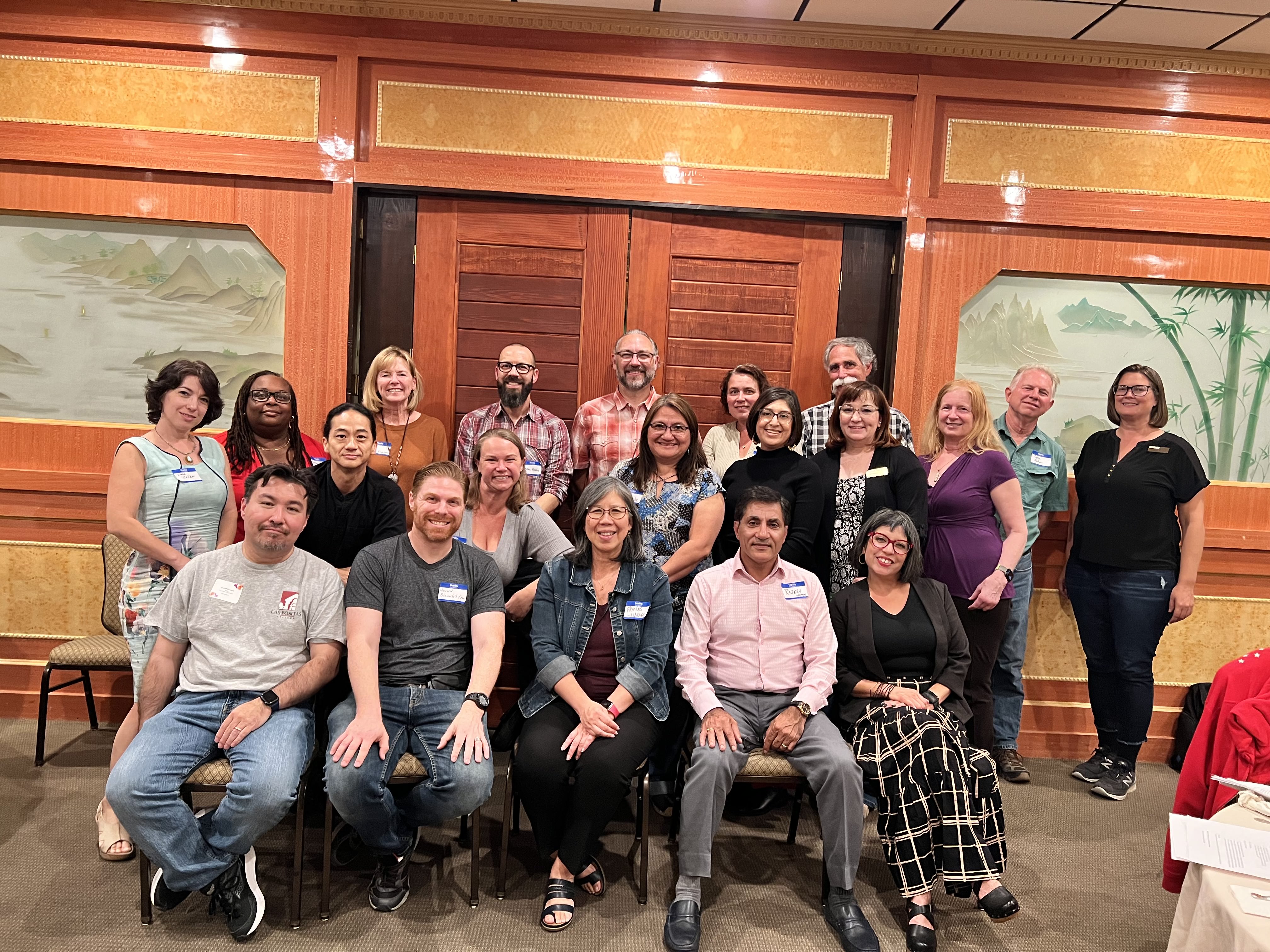 Mission
Organizers
Gatherings
Current Program
Past Programs
---

Mission
Following the structure previously established for Teachers Teaching Teachers (TTT), which was modeled after the California Great Teachers Seminar, LPC faculty gather at an off-campus site, share a meal, and discuss teaching pedagogy, philosophy, and current issues. The off-campus site encourages focus and a spirit of innovation. Providing a meal builds community and energy among group members.
The gathering agenda will be set in advance by the organizers and the activities for each meeting will emerge from participant interest. The main goal of the Teaching Institute is to give participants an opportunity to engage in inter-disciplinary discussions on effective teaching methods and strategies that will support the needs of all students across the curriculum.
We are currently funded by generous contributions from the Professional Development Committee.


Organizers
Howard Blumenfeld
Mathematics Faculty

email
(925) 424-1342

Frances Hui
Library Faculty

email
(925) 424-1160

Elizabeth Wing Brooks
Humanities Faculty

email
(925) 424-1260

Lyndale Garner
ECE Faculty

email
(925) 424-1174

Gatherings
RSVPs are required to attend Teaching Institute Gatherings. Please email your RSVP to Frances Hui. RSVPs are granted on a first-come, first-serve basis. A confirmation email will be sent to you if your RSVP was approved. Any preparation required for discussions will be included in the response to your RSVP. If you cannot attend or you need to cancel for any reason, please contact Frances immediately so that she can offer up your space to someone else on the waiting list.


Current Program
Self-care, boundaries, & time management for teachers
Date: Wednesday, February 28, 2024 from 5:30 - 8:30 PM
Location: TBD
Description: As teachers, we perform our best when we feel supported, motivated, and acknowledged. With an ever-increasing list of professional and personal responsibilities, achieving a healthy work-life balance can feel impossible. Come learn from a panel of experts and interactive discussions with each about other ways we can improve our daily habits to maximize our productivity and balance our professional responsibilities with our teaching load. You will leave this dinner gathering feeling validated, refreshed, and inspired.
Past Programs