Auditions
AUDITIONS
Open to anyone over the age of 15 - We strongly believe that diversity of all kinds contributes to a broader theatrical perspective and we warmly encourage applicants from the many diverse communities to audition!
Join us for auditions for our summer production "footloose," performing july 21-29


About the Show:
When Ren and his mother move from Chicago to a small farming town, he is prepared for the inevitable adjustment period at his new high school. But he's not prepared for the rigorous local edicts, including a ban on dancing instituted by the local preacher, who is determined to exercise control over the town's youth. When the reverend's rebellious daughter sets her sights on Ren, her roughneck boyfriend tries to sabotage Ren's reputation, with many of the locals eager to believe the worst about the new kid. The heartfelt story that emerges pins a father longing for the son he lost against a young man aching for the father who walked out on him.
To the rockin' rhythm of its Oscar and Tony-nominated Top 40 score, augmented with dynamic new songs, Footloose celebrates the wisdom of listening to young people while guiding them with a warm heart and open mind.
"Footloose is an exuberant entertainment, bursting to life with music, romance and dance." – L.A. Movie Gazette
"Exhilarating! You'll have a hard time staying in your seat!" – WNBC
ACCOLADES
Nominee: 1985 Academy Award, Best Original Song ("Footloose")
Nominee: 1985 Academy Award, Original Song ("Let's Hear It For The Boy")
Nominee: 1985 Grammy Award, Best Soundtrack Album
Nominee: 1999 Grammy Awards, Best Musical Show Album
Nominee: 1999 Tony® Award, Best Book of a Musical
Nominee: 1999 Tony® Award, Best Score
Number One! Billboard Top 200 of 1984
WHAT to Prepare:

Music/Vocal Auditions are April 24 3-6PM in bldg 4000 at Las Positas College
Dance Audition will be April 26th beginning at 6:00PM. (by invitation only)
**If you are unable to make auditions due to a class or work conflict, please email director Titian Lish@laspositascollege.edu
Callbacks are by invitation only on 4/26 beginning at 6:00PM
Memorized and prepared

32 bars (verse, chorus, ending) of pop musical theatre in the style of the show OR 32 bars of actual pop music in the style of 80's soft rock ballad. Whatever style you slay.

Please bring your own sheet music in your key (accompaniment provided)

There are many places to get this; a quick search online will head you in the right direction
Schedule:
June 13-July 6 Tues/Wed/Thu 10AM-1PM (Rehearsals)
(2 additional choreography days TBD)
July 10-13 Mon/Tue/Wed/Thu 7-10PM (we need to switch to evenings for lights)
July 17-29 Fri/Sat Performances only
**Note: Cast members will be required to enroll in THEA 57 (3 Units) at Las Positas College in Livermore, CA (Approx $150). Scholarships available for demonstrated need.
About the Director:
Learn more about Titian Lish Here:
http://laspositascollege.edu/theater/faculty/titianlish.php
For more questions regarding auditions, please contact
Titian Lish at tlish@laspositascollege.edu
---
Tips for Success
For more tips on how to prepare for an audition, check out the video series below!
Questions about Space Rental?

Titian Lish
Department Coordinator
Theater & Performing Arts
Actors Conservatory at LPC
tlish@laspositascollege.edu

Follow us on Social Media: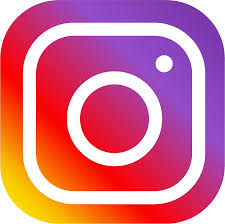 @LPCTheater