Fish Crew
Fish Crew
Interested in learning more about saltwater fish and invertebrates?
Want to learn more? Interested in volunteering?
We meet every Monday and Wednesday from 3:30 - 4:00 pm in room 1810 You can't make that time? Let's still talk.
Contact:
J. Judd
jjudd@laspositascollege.edu
J. Carbone
jcarbone@laspositascollege.edu
The Fish Crew is comprised of student volunteers who care for the tanks and organisms they contain. The tanks are generally 200 gallons and include freshwater fish, cold marine organisms typical of the California coast, and coral reef life. Work study positions and independent projects are also available.
For more information please contact:
Dana Nakase
Biology Coordinator
925.424.1394
dnakase@laspositascollege.edu
Angel Contreras Cardenas
925.424.1388
acontrerascardenas@laspositascollege.edu
Jill Carbone
925.424.1308
jcarbone@laspositascollege.edu
Barbara Zingg
925.424.1387
bzingg@laspositascollege.edu
Ann Hight
925.424.1307
ahight@laspositascollege.edu
Kai Blaisdell
925.424.1305
kblaisdell@laspositascollege.edu
Segal Boaz
925.424.1393
sboaz@laspositascollege.edu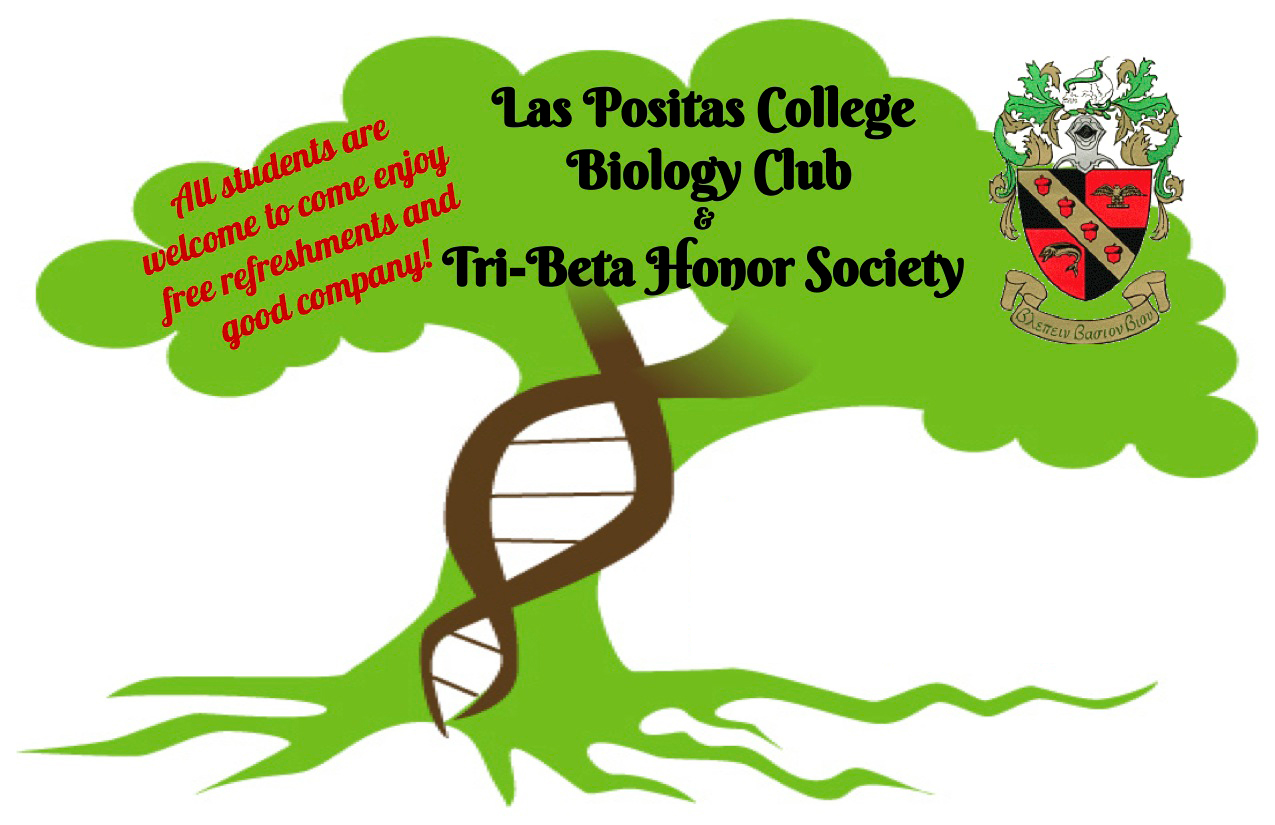 Biology Club
The primary goal of the Biology Club is to bring lovers of biology together. The Club is open to all students excited about making a difference, building friendships, serving the community, and exploring many opportunities for leadership and fun activities.
Additional Student Resources