Pre-Nursing / Pre-Dental Hygiene
Pre-Nursing / Pre-Dental Hygiene
Important Announcement: All Biology courses have new rubrics and numbers starting in Fall 2015
In today's workplace most health care professionals are expected to have a solid science foundation in basic chemistry, human structure and function, and the microbial world. With a strong science background, students develop a basic understanding of the physical and physiological interrelationships which exist between organs, tissues, and cells and how microorganisms can be beneficial and sometimes harmful to humans. We prepare students for entry into allied health careers, such as nursing and dental hygiene.
A typical pathway for students who plan to go into nursing or dental hygiene is shown below. You must consult your desired nursing or dental hygiene program, the Transfer Center, and/or Counseling for the most up-to-date information.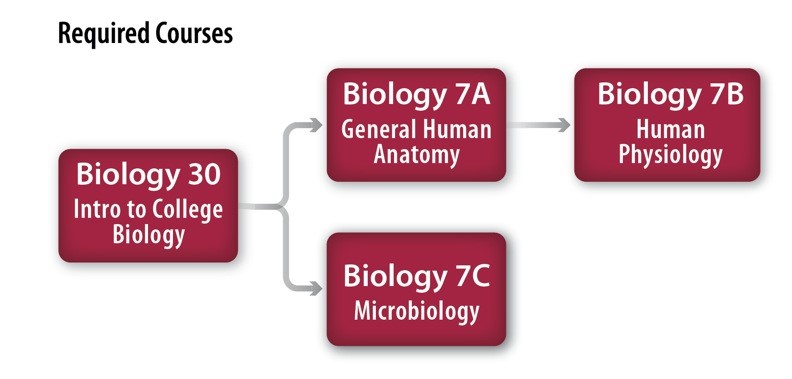 Typical sequence for Pre-Nursing and Pre-Dental Hygiene
Courses
Units
Biology 30: Introduction to College Biology
Strongly recommended: Math 65 or 65B and eligibility for English 1A
4
Biology 7A: General Human Anatomy
Prerequisites: Biology 30 (completed with a grade of 'C' or higher) and Eligibility for English 1A
5
Biology 7B: Human Physiology
Prerequisite: Chemistry 30A and BIO 7A (both completed with a grade of 'C' or higher). Strongly Recommended: Chemistry 30B, and eligibility for English 1A
5
Biology 7C: Microbiology
Prerequisite: Biology 30 and Chemistry 30A or Chemistry 1A, and English 1A [all completed with a grade of 'C' or higher]. Strongly Recommended: BIO 7A
For more information please contact:
Dana Nakase
Biology Coordinator
925.424.1394
dnakase@laspositascollege.edu
Angel Contreras Cardenas
925.424.1388
acontrerascardenas@laspositascollege.edu
Jill Carbone
925.424.1308
jcarbone@laspositascollege.edu
Barbara Zingg
925.424.1387
bzingg@laspositascollege.edu
Ann Hight
925.424.1307
ahight@laspositascollege.edu
Kai Blaisdell
925.424.1305
kblaisdell@laspositascollege.edu
Segal Boaz
925.424.1393
sboaz@laspositascollege.edu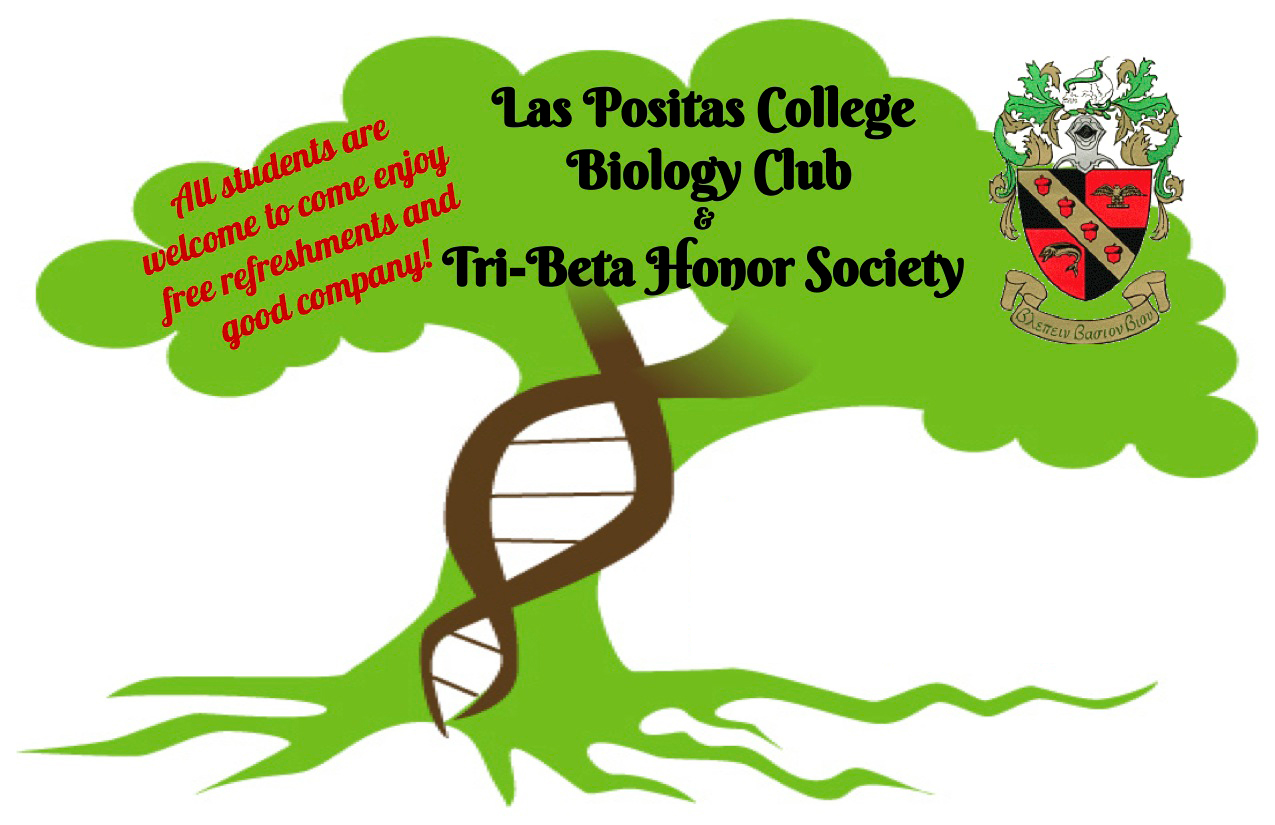 Biology Club
The primary goal of the Biology Club is to bring lovers of biology together. The Club is open to all students excited about making a difference, building friendships, serving the community, and exploring many opportunities for leadership and fun activities.
Additional Student Resources