Courses & Course Outlines
Courses & Course Outlines
Important Announcement:
All Biology courses have new rubrics and numbers starting in Fall 2015
What Biology courses should I take?
That depends on your ultimate educational goals. Click on the course below to see its Course Description.
General Education Courses for the Non-Biology Major
* Biology 10 and Biology 20 are offered in both traditional face-to-face format and as online courses.
Biology Transfers, Biology Majors and Pre-Professional Pathway
Pre-Nursing and Pre-Dental Hygiene Pathway
Other Courses Offered
Biology 29: Independent Study
Biology 9 (not currently offered): Biology Colloquium is offered each spring for plant enthusiasts who want to learn how to use Jepson Manual to identify California wildflowers.
Zoology 9 (not currently offered): Zoology Colloquium is offered each semester as an optional course that helps Biology 1B students develop field and research methods for their semester-long animal behavior study.
Other Degrees & Certificates Requiring One or More Biology Courses
Certificate of Achievement in Administrative Medical Assistant
Certificate of Achievement in Emergency Medical Services (EMS)-EMT Paramedic
Career Certificate in Sports Medicine
Certificate of Achievement in Enology
Certificate of Achievement in Viticulture
Viticulture and Enology Preparation for Transfer to UC Davis
Viticulture and Enology Preparation for Transfer to CSU Fresno
Program-based GE for AS in Chemistry (Transfer Preparation)
AS in Emergency Medical Services (EMS)-EMT Paramedic
AA (Transfer Preparation) in Environmental Studies
AA in Liberal Arts and Sciences
AS in Occupational Safety and Health
AA in Physical Education (Transfer Preparation)
AA in Psychology (note: Bio 10 and 31 are now recommended electives)
AS in Viticulture
AS in Enology
For more information please contact:
Dana Nakase
Biology Coordinator
925.424.1394
dnakase@laspositascollege.edu
Angel Contreras Cardenas
925.424.1388
acontrerascardenas@laspositascollege.edu
Jill Carbone
925.424.1308
jcarbone@laspositascollege.edu
Barbara Zingg
925.424.1387
bzingg@laspositascollege.edu
Ann Hight
925.424.1307
ahight@laspositascollege.edu
Kai Blaisdell
925.424.1305
kblaisdell@laspositascollege.edu
Segal Boaz
925.424.1393
sboaz@laspositascollege.edu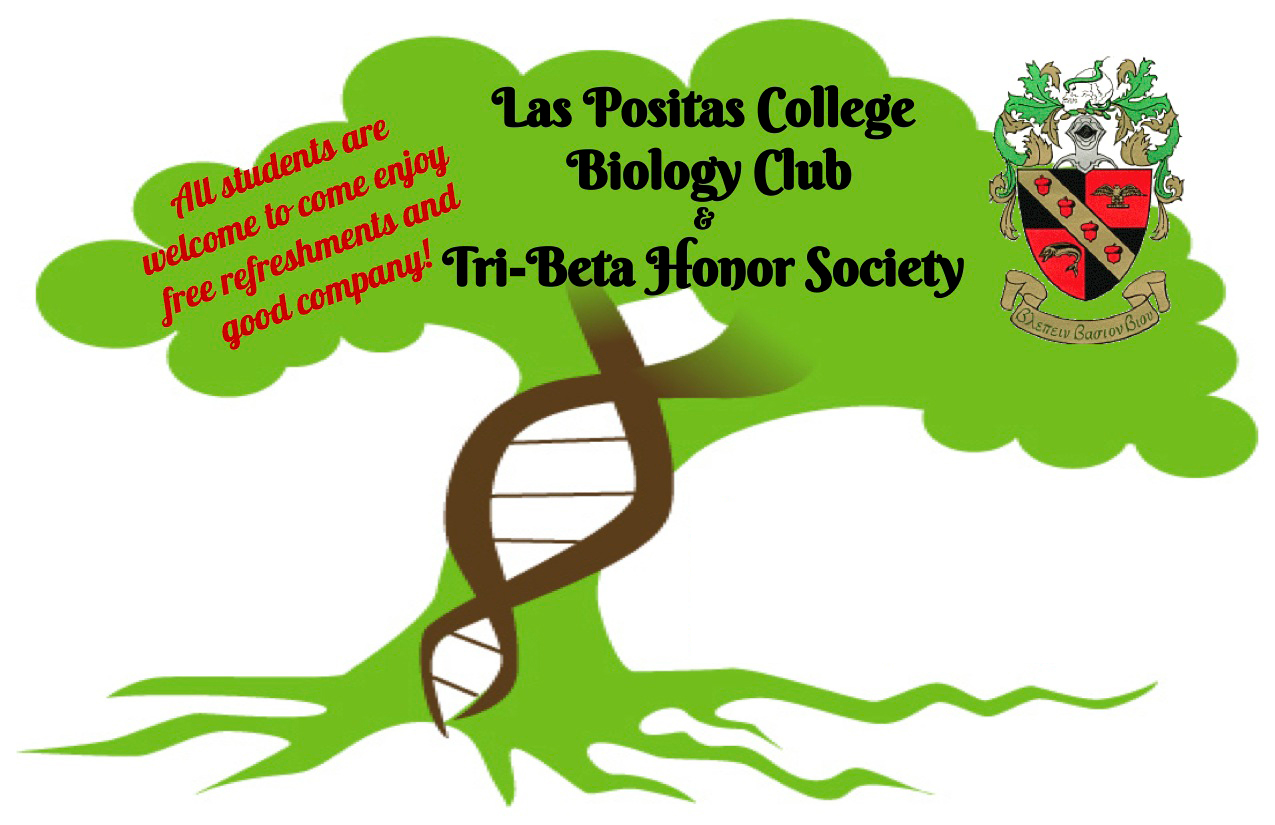 Biology Club
The primary goal of the Biology Club is to bring lovers of biology together. The Club is open to all students excited about making a difference, building friendships, serving the community, and exploring many opportunities for leadership and fun activities.
Additional Student Resources