Music
Small Ensembles
Jazz Combos - MUS 17A/11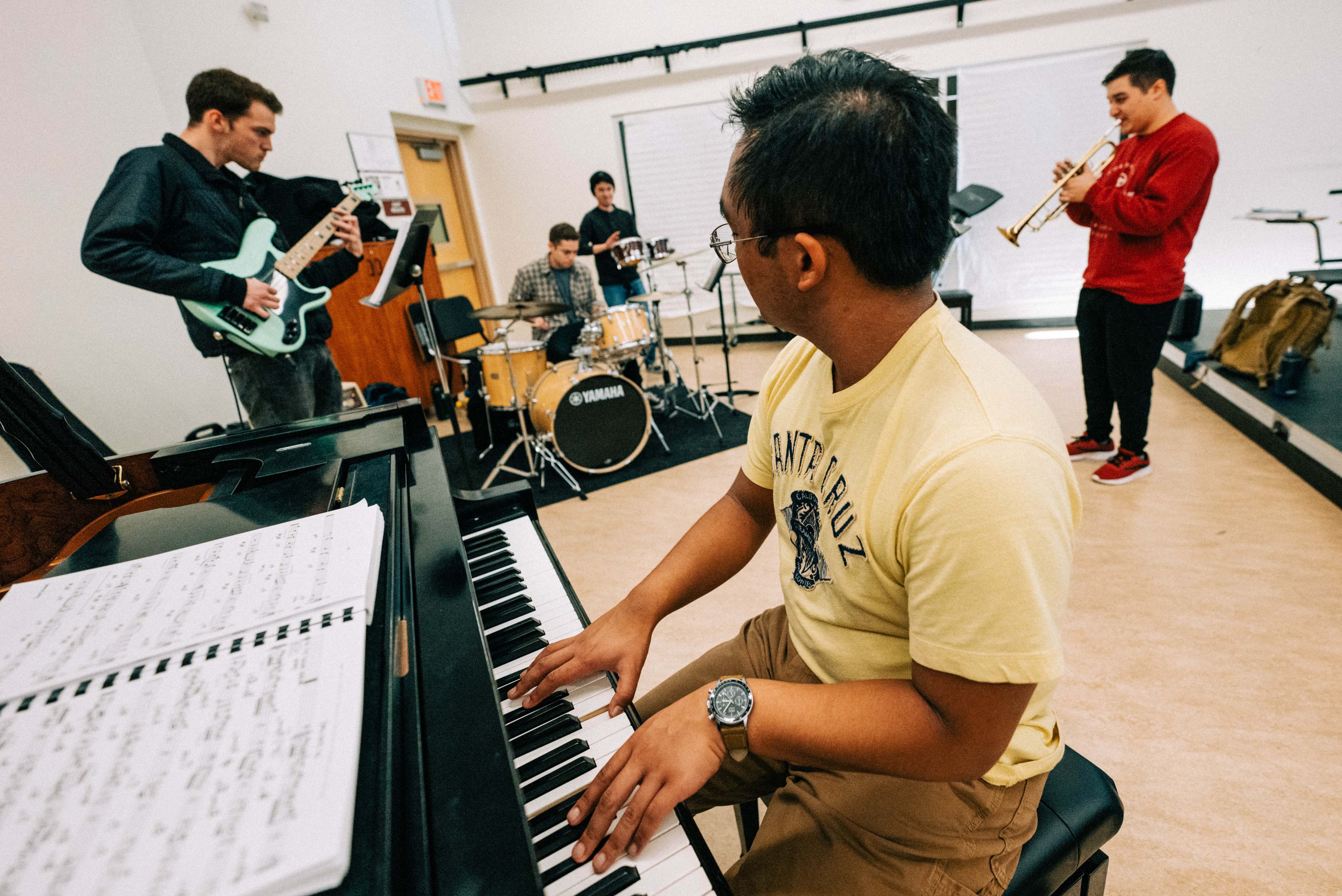 For instrumentalists and vocalists who want experience in performing and interpreting small-group literature. Repertoire will cover the important aspects of jazz combo development and works of all styles and periods. Emphasis is on articulations, stylistic differences, composition, arranging, and common performance practices of the various periods of music.
Combos meet Tuesdays and Thursdays from 2:30-3:45pm and are under the direction of Dan Marschak.
dmarschak@laspositascollege.edu
An audition is required after enrollment on Class-Web.
Instrumental Chamber Music - MUS 41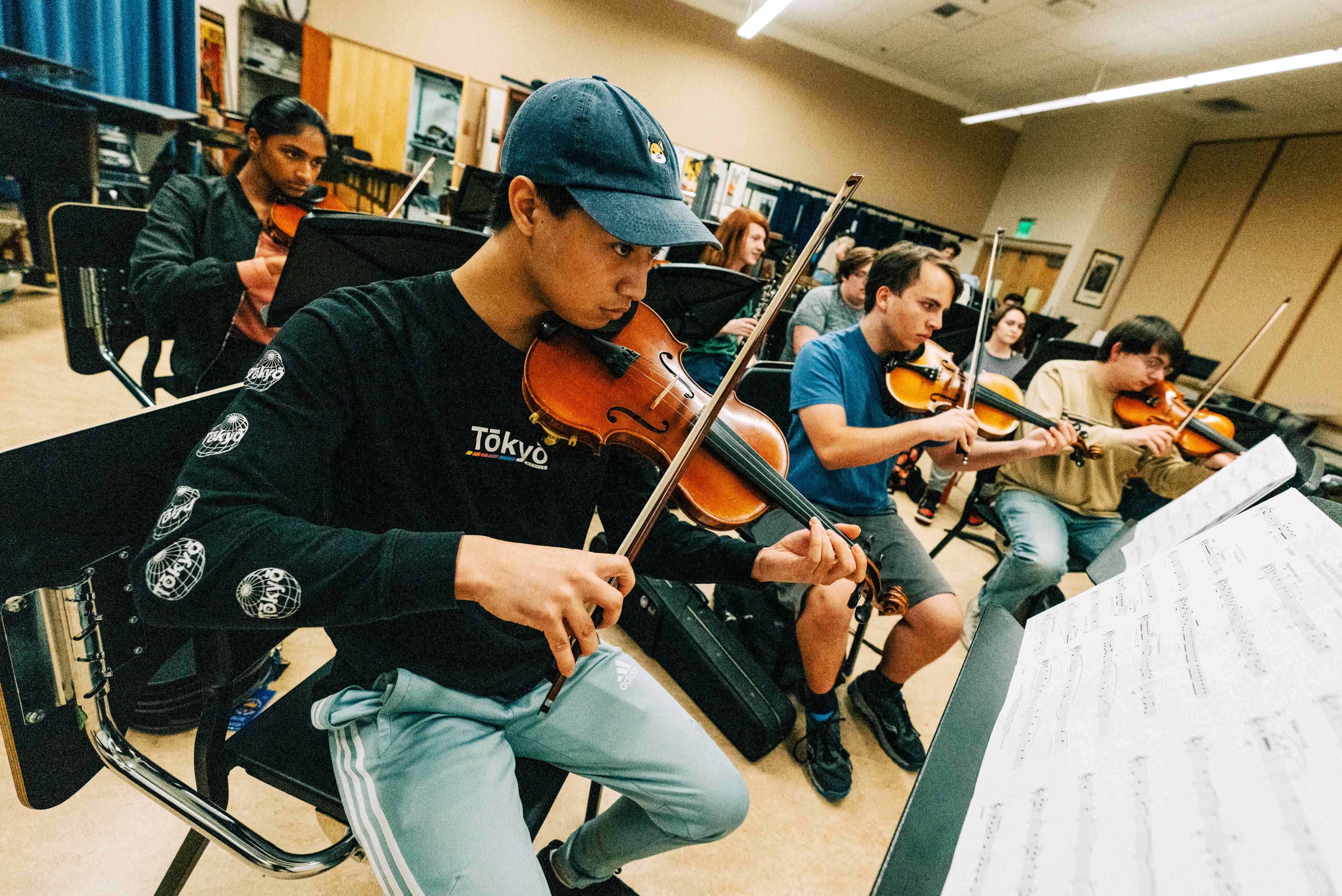 This ensemble is for the study, rehearsal, and public performance of the standard Classical chamber literature, with an emphasis on the development of skills needed to perform within an ensemble. Different literature is studied each semester so that a variety of technical, historical, and artistic issues are addressed.
Instrumental Chamber Music meets Wednesdays from 6:00-8:50pm and is under the direction of Andreas Preponis.
apreponis@laspositascollege.edu
An audition is required after enrollment on Class-Web.
Improvisation Lab - MUS 48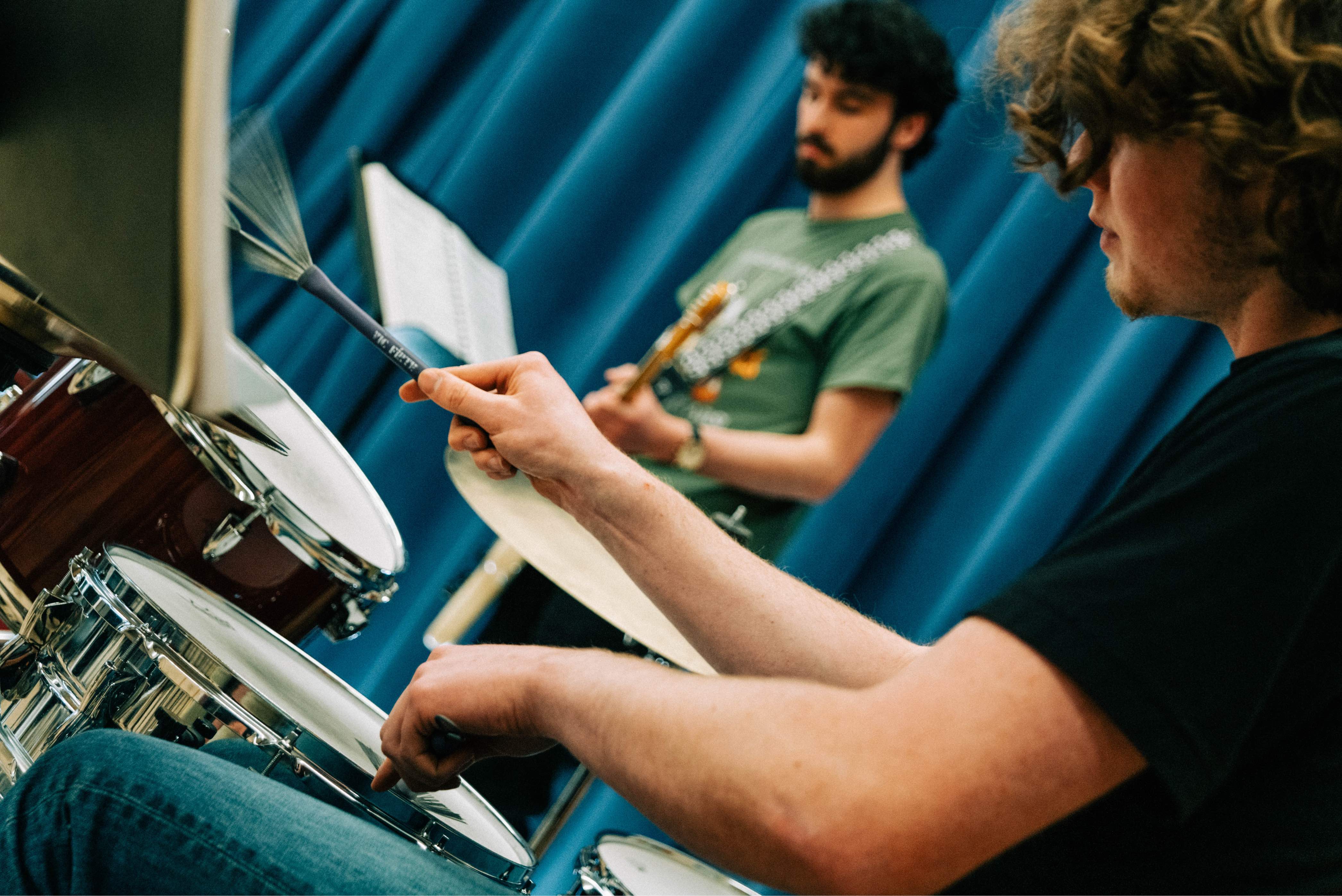 This non-auditioned ensemble exposes students to the fundamental concepts and skills needed for improvising in a group setting. The course is open to instrumentalists or vocalists at any level of proficiency, with no audition or prior improvisation experience required. The course is intended to expose students to the role of improvisation in a variety of music genres, and to provide experience playing in different-sized ensembles. The course prepares students for established advanced jazz ensembles in the department like Jazz Combos, Jazz Ensemble, and Vocal East. Emphasis will be on group activities, individual projects, independent listening and practice, basic theory concepts, and performance. Strongly Recommended: MUS 6 or MUS 8A with a minimum grade of C.
Improv Lab meets Thursdays from 6pm-8:50 and is under the direction of Julie Homi.

For more information please contact:
Daniel Marschak
Music Department Coordinator
Office 4227
(925) 424-1116
dmarschak@laspositascollege.edu
Cindy Browne Rosefield
Director of Instrumental Music
Office 4229
(925) 424-1119
crosefield@laspositascollege.edu

Andreas Preponis
Director of Choral & Vocal Studies
Office 4236
(925) 424-1118
apreponis@laspositascollege.edu
Mertes Center for the Arts (Bldg 4000)
Las Positas College
3000 Campus Hills Drive
Livermore, CA 94551