Admissions & Records
Welcome to Las Positas College
Congratulations for pursuing your educational goals at Las Positas College!
Submit an Application to begin to apply to Las Positas College.
The Office of Admissions & Records is here to serve as a resource for admissions, registration transactions, academic records and grades, petitions, evaluation of transcripts for the purpose of awarding degrees and certificates, enrollment verifications, and the production of a timely and accurate transcript. Our goal is to provide an inclusive learning-centered environment that provides educational opportunities and support students in completing their educational goals.
Current Students
Register Using CLASS-Web
How to Read the Class Schedule for
Distance Education (pdf)
---
How to Instructions (Videos)
---
Please be advised, our office is working remotely to serve students during this time and we are experiencing a high volume of inquires which may increase our respond time. Thank you for your patience and understand in the delay of our responding.
Staff Resources
A & R Services
Staff
Staff Email

Credit Card Payment by Phone:

Tuesday & Thursdays | 1:30 pm - 4:30 pm

Barbara Chavez (925) 424-1545
bchavez@laspositascollege.edu

Faculty/Instructor Services

Academic Renewal

Student Grades

ROP/Catema

Nelnet

Jeff Lawes

Transcripts - Free Transcript Request

Enrollment Verifications

Middle College

Clearing Student Probation

Student Consent Release Form

Student Opt-Out Forms (Health Fees & Student Activity Fees)

Kathleen Aubel
kaubel@laspositascollege.edu

Student Fee and Refunds

Third Party Billings

Payment/Student Fee

Barbara Chavez
bchavez@laspositascollege.edu

Concurrent/Dual Enrollment Applications

ROP/Catema

Humberto Lopez
hlopez@laspositascollege.edu

DegreeWorks Issues

Jesus B. Morales
jbravomorales@laspositascollege.edu

Residency

AB 540

Out of State Residency

International

Excused Withdrawal

1098-T

Frances DeNisco

lpc-residency@laspositascollege.edu

Graduation Evaluations

Incoming Transcript Evaluation

Evaluation of Degrees/Certificates

AP/CLEP/IB Scores

IGETC Degree Certification

ADT Degree Certification

Course Substitution Waivers

Major Changes

John Armstrong
Jocelyn Santos

International Student

Cindy Balero
cbalero@laspositascollege.edu

Student Registration Holds

PIN re-set

Humberto Lopez
hlopez@laspositascollege.edu
Barbara Chavez
bchavez@laspositascollege.edu

Application for Admissions

All Staff Members

All other Admission Questions

General Email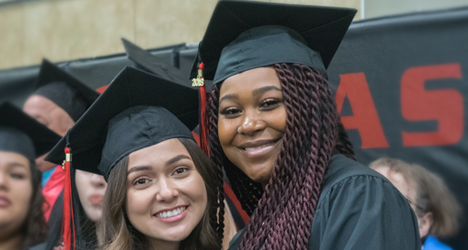 Application Information
Applications for Fall 2020/Spring 2021, and financial aid (FAFSA and CADAA) are available October 1, 2020

Admissions & Records Office
Building 1600, Second Floor
Office Hours


Tuesday
9:00 am – 5:00 pm
Wednesday
9:00 am – 5:00 pm
Thursday
9:00 am – 5:00 pm
Starting, Monday, August 10 A&R will provide the following services in person from 9am - 1pm for the following (2) services only:
Receive cash payments for tuition/fees
Issuance of Student Identification card
There are no payment by phone the week of November 23, 2020. Payments by phone will resume or the week of November 30, 2020.

Contact Information

Our office is working remotely to serve you during this time and we are experiencing a high volume of inquiries which may increase our respond time.

Email:lpc-admissions@laspositascollege.edu

Phone: (925) 424-1500