Concurrent Enrollment
Concurrent Enrollment
(High School Students)
Las Positas College provides the opportunity for high school students in 10th, 11th, and 12th grades to enroll in college-level courses. Students who desire to participate in concurrent enrollment must be recommended by their high school principal and have written parental permission. Further information on the Concurrent Enrollment policy is available at the student's high school, and at the Office of Admissions and Records in Bldg 1600. We are happy to be able to offer High School students the opportunity to enroll concurrently for the Spring, Summer, & Fall semesters.
Spring 2019
For important dates and deadlines, please consult the Spring 2019 ACADEMIC CALENDAR.
Please be aware that concurrent enrollment students are subject to certain restrictions/limitations. Please review the following:
You will notice that we are accepting high school sophomores, juniors and seniors only.
Unit limitations - Summer is limited to 6 units, Spring and Fall is limited to 11 units.

Incomplete applications will not be accepted or processed.
Applications will not be accepted for courses that are closed or full.
ATTENTION: COURSE RESTRICTIONS FOR HIGH SCHOOL STUDENTS-EFFECTIVE:
Enrollment in Kinesiology (P.E.) and basic skills courses (ENG 104 level, all ESL courses, MATH 107 level) are not allowed (Ed. Code 48800).
Students who complete paperwork for the LPC Concurrent Enrollment Program may ONLY register for LPC classes. Those who wish to register in class(es) at Chabot College MUST complete paperwork for the Chabot Concurrent Enrollment Program
Concurrent Enrollment Admission Steps
APPLICATION AND FORMS MUST BE COMPLETE BEFORE REGISTRATION!
Please review the Concurrent Enrollment Instructions flyer (PDF) for the Spring 2019 Semester.
Complete the

online Admission application

and p

rint the confirmation page for your records.

Fill out the

REQUIRED

Concurrent Enrollment Recommendation Form.

Remember to obtain all necessary signatures after consulting the Spring 2019 Class Schedule.

Attach a

REQUIRED copy of your current high school transcript, and an official copy of your AP TEST scores (if it is applicable) in a

sealed envelope.
All students are strongly advised to take the Math and English assessment to determine their ability to benefit in college level courses. Go to

The Assessment Center

to take an assessment test.
Submit all the above completed forms to the LPC Admissions & Records Office before:

November 5th. After this date, applications will be assigned a registration date when the packet is processed. Check CLASS-Web for your registration date.
Stop by the Health Center in building 1700 to file important information
for medical services or emergencies, such as existing medical
conditions. Please note that you must pay the Student Health Fee to
receive regular health services.
Registration: Dec 3, 2018
If you have any additional questions about Concurrent Enrollment please call Barbara Chavez at (925) 424-1545 or email bchavez@laspositascollege.edu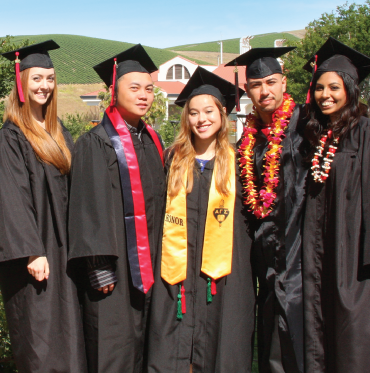 Offering over 60 degrees & 47 certificates
LEARN MORE
Admissions Office
Office Hours & Contact Info:
Tuesday
9:00 am – 7:00 pm
Wednesday
9:00 am – 5:00 pm
Thursday
9:00 am – 5:00 pm
Friday
9:00 am – 12:00 pm
General Admissions & Records question(s)?
Email: Click here!
Degree/Certificate question(s)?
Email: Click here!

Residency question(s)?
Email: Click here!

Transcript/Enrollment Verification request?
Email: Click here!

Call Us: (925) 424-1500
Building 1600, Second Floor