FEDERAL CARES ACT
FEDERAL CARES ACT EMERGENCY STUDENT GRANTS ARE COMING SOON….A 2019-2020 FAFSA IS REQUIRED TO QUALIFY
Las Positas will receive over $1.4 million in federal funds to provide direct assistance to students to help with the financial impact of the Covid-19 virus. Final details are currently being determined as to the criteria, application process, and how and when these funds will be distributed to students. Based on our current guidance from the federal government, the following is true and we need to be sure students are aware so they don't miss out!
CARES ACT EMERGENCY FUNDS MAY ONLY BE PROVIDED TO STUDENTS WHO HAVE FILED A 2019-2020 FREE APPLICATION FOR FEDERAL STUDENT AID APPLICATION AND MEET SPECIFIC ELIGIBILTY CRITERIA.
This does not mean students need to actually qualify for a grant, but students must have a valid Financial Aid Application on file, signed by student (and parent if required), and including a calculated 'Expected Family Contribution'. While students can file their 2019-2020 FAFSA until June 30, 2020, anyone who has not already done so should file as immediately as possible to qualify for the Emergency Grants. As a bonus, FAFSA filers who qualify for a CCPG fee waiver will be eligible for a retroactive refund of enrollment fees previously paid this year, eligible students may qualify for a retroactive $500/semester LPC Promise Scholarship, and those eligible for a pell grant will be able to receive retroactive grants beginning with Fall 2019. There are lots of good reasons to file and it's definitely not too late!
FEDERAL CARES REGULATIONS REQUIRE THAT RECIPIENTS OF EMERGENCY GRANTS BE:
CITIZENS OR ELIGIBLE NONCITIZENS,
HAVE A HIGH SCHOOL DIPLOMA OR EQUIVALENT,
HAVE A VALID SOCIAL SECURITY NUMBER,
MALE STUDENTS MUST HAVE REGISTERED FOR SELECTIVE SERVICE (those 26 or older who did not register should contact the Financial Aid office to resolve, as they can no longer register.) Males may register at Selective Service System website between age 18 - 26
NOT IN A DISQUALIFIED FINANCIAL AID STATUS
NOT IN LOAN DEFAULT NOR OWE A TITLE IV OVERPAYMENT
Students are also strongly recommended to file a 2020-2021 FAFSA after filing the 2019-2020 FAFSA, to determine eligibility for a CCPG Fee Waiver for summer 2020, fall 2020 and spring 2021, to qualify for an LPC Promise Scholarship, and for other state and federal financial aid grants for fall and spring 2020-21.
For assistance or further questions students should review the Financial Aid webpage or contact the Financial Aid Office by emailing lpcfinaid@laspositascollege.edu or accessing us through Cranium Cafe.
HAS STUDENT OR PARENT LOST THEIR JOB?
Once a FAFSA has been submitted, students (and/or parents, if student is a 'dependent' on the FAFSA) who lost their jobs as a result of Covid-19 may be able to file a Special Circumstance petition to have their income re-evaluated for 2019-2020. In this way, students who previously did not qualify for aid or qualified for a limited amount, may possibly still be able to qualify for financial aid or for additional aid for 2019-2020 after the financial aid office makes adjustments.
Bottom line…we strongly encourage every student who is able to, to file a 2019-2020 FAFSA as immediately as possible, to qualify for any financial assistance they may have otherwise left on the table, and to be considered for a CARES Act Emergency grant.
Financial Aid


Forms
Financial Aid
All Staff are Working Remotely at this Time
Cranium Café Hours
Phone or Videochat

Monday-Thursday: 9am - 5pm
Friday: 9am- 1pm
lpcfinaid@laspositascollege.edu
925.424.1580 unavailable
Fax: 925.449.6038
Federal School Code:
We have an after-hours DROPBOX located in the hallway between the Admissions and Financial Aid Offices, for your convenience.
FAFSA
FSA Phone: 1-800-433-3243
FSA ID Assistance: 1-800-557-7394
California Dream Act (AB 540 eligible)
Financial Aid TV Videos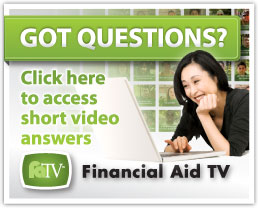 LPC Veterans First Program