Academic Calendar - Spring 2019
Academic Calendar (Spring)
Spring 2020
Date
Event
January 13
Spring 2020 Semester instruction begins (full-term classes only)
January 13
Associate Degree and/or Certificate of Achievement filing period begins through April 1
January 13 - February 2
Late enrollment for full-term classes – on a space available basis. Register online through
CLASS-Web or in-person with add authorization number
January 18
Instruction begins for Saturday classes
January 20
HOLIDAY - Martin Luther King, Jr. (no instruction)
January 31
Last day to ADD/DROP with No Grade-of-Record (NGR) - In-Person (full-term classes only)
February 2
Last day to ADD/DROP with No Grade-of-Records (NGR) - Online via CLASS-Web (full-term classes only)
February 3
CENSUS date (full-term classes only)
February 13
Last day to request Pass/No Pass (full-term classes only)
February 14 - 17
Holiday – Presidents' Weekend (no instruction) College closed
March 2
Priority California Financial Aid Deadline
March 21
Saturday Classes Meet
March 23 - 28
SPRING BREAK (no instruction) (no Saturday classes)
April 1
Deadline to apply for an Associate Degree, Certificate of Achievement, and/or Career Certificate
April 10
Last day to WITHDRAW with a "W" - In-Person (full-term classes only)
April 12
Last day to WITHDRAW with a "W" - Online via CLASS-Web (full-term classes only)
May 9
Last day of Saturday classes
May 15
Last day of Instruction
May 16
Final Exams for Saturday classes
May 18 - 22
Final Examination Period
May 22
Commencement/Graduation
May 25
HOLIDAY - Memorial Day
May 26
Instructors – Spring grades due by 11pm via CLASS-Web
Short term class add/drop, refund, and pass/no-pass dates are calculated individually by class based on the specific number of meeting days. The add/drop and refund dates are listed on the instructor's class roster. However, students may access the dates by going directly to Class-Web and search under "Course Deadline Dates" under the Student Services tab.
*These dates apply to Full-term courses only.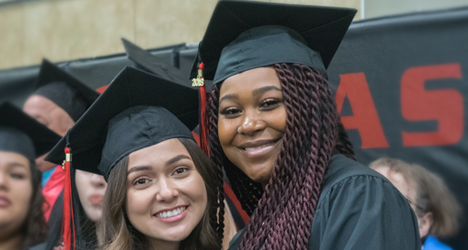 Application Information
Applications for Spring 2020, Summer/Fall 2020, and financial aid (FAFSA and CADAA) are available October 1, 2019.

Admissions & Records Office
Building 1600, Second Floor
Office Hours


Tuesday
9:00 am – 5:00 pm
Wednesday
9:00 am – 5:00 pm
Thursday
9:00 am – 5:00 pm
Starting, Monday, August 10 A&R will provide the following services in person from 9am - 1pm for the following (2) services only:
Receive cash payments for tuition/fees
Issuance of Student Identification card

Contact Information

Our office is working remotely to serve you during this time and we are experiencing a high volume of inquiries which may increase our respond time.

Email:lpc-admissions@laspositascollege.edu

Phone: (925) 424-1500