Eligible for Admissions
Eligible for Admissions
Eligibility for Admission
Any person who is a high school graduate or equivalent thereof, or who is eighteen years of age or older and who can benefit from the instruction offered, is eligible to apply for admission to Las Positas College.
Ability to Benefit from Instruction
Under the provisions of the California State Education Code and Governing Board Policy of this District, a student's ability to benefit from the instruction offered shall be determined by evidence of the individual's:
Ability to meet the demands of college instruction at Las Positas College;
Ability to master, and proceed beyond, the minimum basic skill levels required for success in college education;
Ability to show substantial progress in cognitive and affective learning in college courses; and
Ability to show progress toward independent learning.
By this rule, the College shall determine whether a person is or is not capable of benefiting from college instruction. The determination of ability to benefit is a matter of composite professional judgment based upon available evidence. Additional information may be obtained from the Office of the Dean of Student Services.
Admission Application Procedures
An applicant may apply for admission to the College by one of the following methods:
Completing an

application online
Submitting a completed paper application at the Office of Admissions and Records, Building 1600
Mailing a completed paper application to Las Positas College, Office of Admissions and Records
3000 Campus Hill Drive
Livermore, CA 94551-7623
Official transcripts of previous academic work at other institutions are required to assist students in reaching their educational objectives at Las Positas College. Transcripts are also required for students who are candidates for special admissions programs and/or services such as financial aid and scholarships, veteran's benefits, athletics, concurrent enrollment, and international student education.
Admission with Advanced Standing
Credits earned at other accredited colleges or universities may be applied towards an AA or AS degree from Las Positas College upon receipt of official transcripts. Accreditation must have been listed in the Accredited Institutions of Higher Education manual. Credit may also be allowed for college-level United States Air Force Institute courses and for formal courses taken at military service schools if such credit is recommended in the American Council on Education Guide.
Readmission from Dismissed Status
Students on dismissed status from Las Positas College must submit a "Petition for Readmission from Dismissed Status" form. In order to enroll in classes, the Dean of Student Services and the Student Interventions Developer must approve readmission. Petition forms are available at the Counseling Department.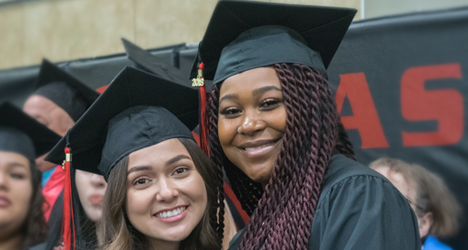 Application Information
Applications for Fall 2020/Spring 2021, and financial aid (FAFSA and CADAA) are available October 1, 2020

Admissions & Records Office
Building 1600, Second Floor


A&R will be closed for Flex Day - College Wide Professional Development on Thursday, October 28th

Fall 2021: (August 18, 2021 through December 23, 2021)


Online Office Hours
Tuesday
9:00 am – 7:00 pm
Wednesday
9:00 am – 5:00 pm
Thursday
9:00 am – 5:00 pm
Fall 2021: (August 18, 2021 through December 23, 2021)

In Person/Window Hours
Tuesday
9:00 am – 1:00 pm
Wednesday
9:00 am – 1:00 pm
Thursday
9:00 am – 1:00 pm
The following in person services will be provided:
Receive cash payments for tuition/fees
Issuance of Student Identification Card
Drop off of document (During and after business hours)
Drop box is located in the hallway on the wall near the back entrance door
Contact Information

Our office is working remotely to serve you during this time and we are experiencing a high volume of inquires which may increase our response time.

Due to the campus closure, please send all Admissions and Records inquires via email.

Email:
lpc-admissions@laspositascollege.edu

Phone

925-424-1500