CalWORKs
What is CalWORKs?
California Work Opportunity and Responsibility to Kids (CalWORKs) Program is the state's public assistance program that provides temporary assistance to families with children.
The purpose of the program is to provide financial assistance to promote and enable families to find meaningful employment and become self-sufficient.
How do I qualify?
All students must be low income and have at least one dependent child under the age of 18 to be potentially eligible to participate in the CalWORKs program.
How do I apply?
You can apply online at: https://www.mybenefitscalwin.org/. Then, coordinate with your local county welfare department to find out if you are eligible to participate in the CalWORKs program.
Alameda County: 1-888-999-4772
Contra Costa County: 1-877-505-4630
San Joaquin County: 209-468-1000
I'm eligible. Now what?
Notify the County of attendance at Las Positas College (the CalWORKs office will assist with this process).
Attend the two mandatory appointments for the county: Orientation and Assessment. You MUST attend these two county appointments in order for your Welfare-to-Work plan to become approved and to receive monies for books/supplies, transportation, etc.
Maintain your eligibility by:

Submitting your monthly attendance report by the 5th of each month.
Submitting your SAR-7 semi-annual report every 6 months.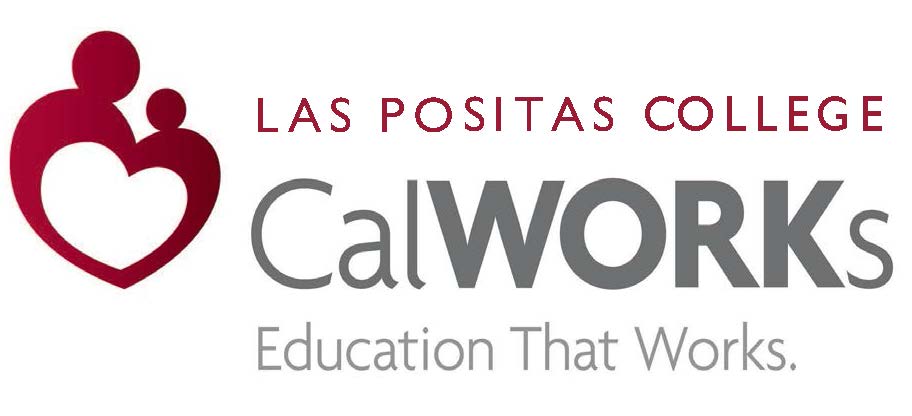 CalWORKs Office
Building 1600
2nd Floor
Room 1668
lpc-calworks@laspositascollege.edu
Phone: 925-424-1459
Fax: 925-606-8967
Tuesday
9:00 am – 7:00 pm
Wednesday
9:00 am – 5:00 pm
Thursday
9:00 am – 5:00 pm