CalWORKs
Services provided by the CalWORKs Department
We are here to assist you in meeting your hours and to help you in your journey to academic success
Progress Reports: Based on your instructor's evaluation, the CalWORKs Counselor can provide additional information and resources, such as a tutoring referral, for any courses where you might be struggling.
Books and Supplies Services: The Books and Supplies packet contains forms you fill out to cover child care, transportation services and other educational needs.
School Attendance and Progress Report and Employment Attendance and Progress Report: On the 5th of each month, students are required to submit their School Attendance and Progress Report, and if employed, the Employment Attendance and Progress Report (must be signed by your employer). The CalWORKs staff at Las Positas College will verify the students' attendance and fax or email your attendance directly to your employment counselor. Please make sure to complete your attendance and submit it to the CalWORKs office.
School Supplies/Transportation Services: If you need additional supplies for school, please come into our office. We have notebooks, pencils, pens, binders, highlighters, erasers and more. Additionally, we provide bus tickets to our students and if budget permits, we have gas cards available. Bus tickets are available every two weeks.
Child Care Services – We can provide child care supportive services through contact with your county worker. The following information gives brief descriptions of child care services for your county.
Child Care Links provides needed funds to pay for child care costs through county, state and federal subsidy, and CalWORKs programs. Funding for child care payments are available to eligible families based on income, family size and need for services. The program serves children from infant to thirteen years of age. Child Care Links is a parental choice program. The program allows parents/guardians to select a child care provider who best meets the needs of their family (From CCL website). Visit childcarelinks.org or call 925-417-8733 for more information. For

South County, contact 4C's at: 510-584-310 and for

North County, contact Bananas at: 510-658-0381.
Program Support –Additional services provided by the CalWORKs office: Career counseling, academic advising, coordination and advocacy with the Department of Social Services, assistance with Welfare-to-Work plans, transitional child care funding, referrals to college and community resources, job development and work study employment.
Work-Study Opportunities – The goal of the CalWORKs work-study program is to provide CalWORKs students with employment opportunities while pursuing their educational goals. The CalWORKs Program allows students to develop valuable job skills and meet state requirements for participation. CalWORKs students seeking employment should arrange a time to meet with a CalWORKs counselor for initial evaluation and career consultation.
Currently employed students– Students who are currently employed may also be able to participate in the work-study program. CalWORKs staff is able to coordinate with existing employers to bring students into the CalWORKs work-study program. This benefits both employers and students.
Advocacy - If you're having a difficult time with your employment counselor, we can help you. Our CalWORKs staff are very knowledgeable on the CalWORKs policies and procedures and have a strong relationship with your county representatives. If you have questions please stop by our offices or make an appointment with one of our counselors to discuss your concerns and issues you may be facing with the Social Service Agency.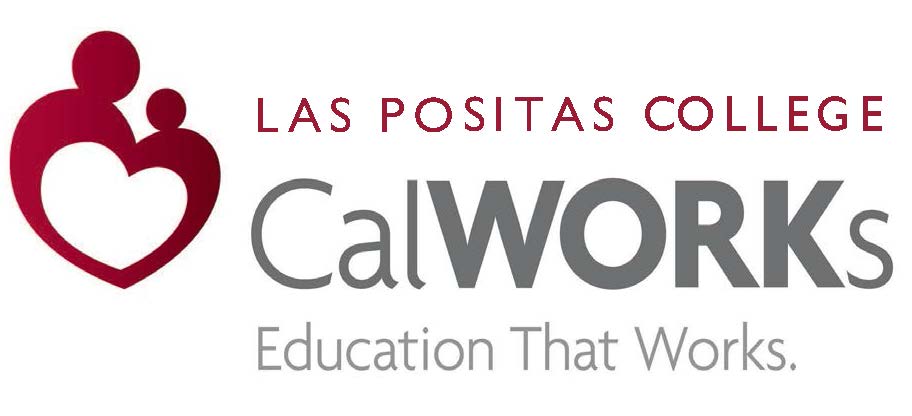 CalWORKs Office
Building 1600
2nd Floor
Room 1668
lpc-calworks@laspositascollege.edu
925-424-1459
Fax: 925-606-8967
Tuesday
9:00 am – 4:00 pm
Wednesday
9:00 am – 4:00 pm
Thursday
9:00 am – 4:00 pm