Ability To Benefit Assessment Test
Ability To Benefit Assessment Test
NOTICE OF 'ABILITY TO BENEFIT'* REQUIREMENT TO ESTABLISH FINANCIAL AID ELIGIBILITY
For students who have enrolled before July 1, 2012 and do not have a high school diploma or equivalent and would like to qualify for financial aid, we provide a test to determine if the student meets the criteria to be eligible for aid. Students are usually referred by the Financial Aid Department for this test. This is a pass or fail test and is done by appointment only. Please confirm with the Financial Aid office if you are eligible.
If you do not have a high school diploma or equivalency, in order to qualify for financial aid you must satisfy one of the following two options:
Option 1:
Pass the Accuplacer 'Ability to Benefit' test* or
Option 2:
Complete six units of degree-applicable coursework with a grade of 'C' or better.
PLEASE NOTE: Physical Education, ESL and Basic Skills (100 level) courses are no considered degree-applicable for Ability to Benefit purposes.
To take the Ability to Benefit test*:
Schedule an appointment to take the Accuplacer 'Ability to Benefit' through the Assessment Center.
IMPORTANT: When you arrive for the test, you MUST inform our Testing Specialist, that you need an ATB Test or your test will not be scored properly and you will have to take it again!
'ATB' is a test of basic math skills and reading comprehension. The federal government requires that all students who do not have a high school diploma or G.E.D. must demonstrate passing scores on this test before they are eligible to receive any Title IV Financial Aid. This test is also required to receive a Cal Grant. Only Fee Waivers are exempt from this requirement.
Your ATB test scores can also be used for your LPC English and Math regular Placement scores if you have not already taken the placement test. However, if you have previously taken the regular Accuplacer placement test you must retest for the ATB, as the tests are scored differently.
Retesting Policy:
You must pass both required sections of the ATB Acccuplacer test in order to qualify for financial aid. Should you not pass one or both sections, the following is the retest policy:
"Within any three-month period, ATB candidates may be permitted an initial test and one retest. There must be a two-week waiting period between the initial test and the retest.
If the candidate petitions the institution for a third (and or subsequent) attempt(s) it should be permitted only if the candidate can provide evidence of some instructional intervention that would suggest that score improvement would be possible."
Remember, should you be unable to pass the ATB test, you can gain financial aid eligibility under Option 2, by completing six units of degree applicable coursework, as explained at the top of this letter.
Should you pass the test, you qualify for financial aid beginning no earlier than the term during which you passed the test. You will not qualify for financial aid for terms of attendance prior to taking the test.
You will not be eligible for any type of grant or loan until you have passed both sections of the Ability to Benefit test* with required minimum passing test scores, or unless you have passed 6 units of degree applicable coursework with a C or better prior to July 01, 2012. You may qualify for the BOG Registration Fee Waiver without meeting the ATB requirement.
Financial Aid


Forms
Financial Aid
Información de la Ayuda Financiera
Building 1600
2nd Floor
Room 1650
Drop-In Hours
Monday: 9am - 5pm
Tuesday: 9am - 6pm
Wednesday: 9am - 5pm
Thursday: 9am - 4pm
Friday: CLOSED during June and July
lpcfinaid@laspositascollege.edu
925.424.1580
Fax: 925.449.6038
Federal School Code:
We have an after-hours DROPBOX located in the hallway between the Admissions and Financial Aid Offices, for your convenience.
FAFSA
FSA Phone: 1-800-433-3243
California Dream Act (AB 540 eligible)
Financial Aid TV Videos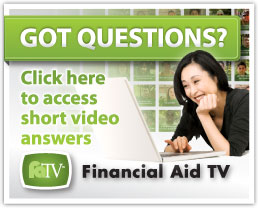 LPC Veterans First Program