Prueba de capacidad
Prueba de capacidad
Prueba de capacidad
Para ser elegible para una Ayuda Financiera, los estudiantes que no tienen un diploma de la High School, un GED, o un equivalente, deben tomar una prueba especifica de capacidad para asegurarse que cuenten con el mínimo puntaje requerido, que es determinado por el Departamento de Educación. El propósito es asegurarse que los estudiantes poseen las habilidades mínimas de inglés y matemáticas necesarias para completar un plan de estudios en el colegio. Si Usted requiere tomar una prueba de capacidad, por favor contactar el centro de Tutoría (Assessment Center: 925.424.1475) Edificio 1600, Sala 1642 para arreglar una cita para tomar esta prueba.
Financial Aid


Forms
Financial Aid
Información de la Ayuda Financiera
Building 1600
2nd Floor
Room 1650
Drop-In Hours
Monday: 9am - 5pm
Tuesday: 9am - 7pm
Wednesday: 9am - 5pm
Thursday: 9am - 5pm
Friday: 9am- 1pm
lpcfinaid@laspositascollege.edu
925.424.1580
Fax: 925.449.6038
Federal School Code:
We have an after-hours DROPBOX located in the hallway between the Admissions and Financial Aid Offices, for your convenience.
FAFSA
FSA Phone: 1-800-433-3243
FSA ID Assistance: 1-800-557-7394
California Dream Act (AB 540 eligible)
Financial Aid TV Videos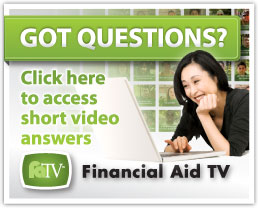 LPC Veterans First Program