Dinero Federal SEOG GRANTS
Dinero Federal SEOG GRANTS
Federal Supplemental Educational Opportunity Grant (SEOG)
Los estudiantes son considerados automáticamente para un dinero Federal SEOG Grant cuando llenan la aplicación FAFSA. El SEOG Grant es un programa donde no se necesita devolver el dinero. El estudiante debe cumplir con los requisitos mínimos de elegibilidad de EFC Expected Family Contribution por sus significado en español Contribución Familiar. La contribución familiar tiene que ser cero '0000' los estudiante son premiados basado en la fecha que completan todo su archivo y dependiendo del orden de llegada , los fondos estarán disponibles hasta que se acaben con la prioridad a los estudiantes que terminen sus archivos antes de la fecha establecida por la oficina de ayuda financiera.
Actualmente Las Positas College ótorga un máximo de $600/año. Solo los estudiantes de tiempo completo son elegibles para recibir los fondos. Este Programa es para estudiantes de máxima necesidad económica y que además sean elegibles para el Pell Grant.
Financial Aid


Forms
Financial Aid
Información de la Ayuda Financiera
Building 1600
2nd Floor
Room 1650
Drop-In Hours
Monday: 9am - 5pm
Tuesday: 9am - 7pm
Wednesday: 9am - 5pm
Thursday: 9am - 5pm
Friday: 9am- 1pm
lpcfinaid@laspositascollege.edu
925.424.1580
Fax: 925.449.6038
Federal School Code:
We have an after-hours DROPBOX located in the hallway between the Admissions and Financial Aid Offices, for your convenience.
FAFSA
FSA Phone: 1-800-433-3243
California Dream Act (AB 540 eligible)
Financial Aid TV Videos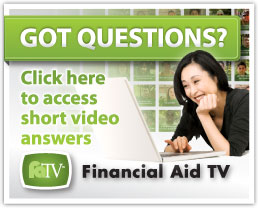 LPC Veterans First Program