Wellness Services
Student Health & Wellness Services
Wellness Services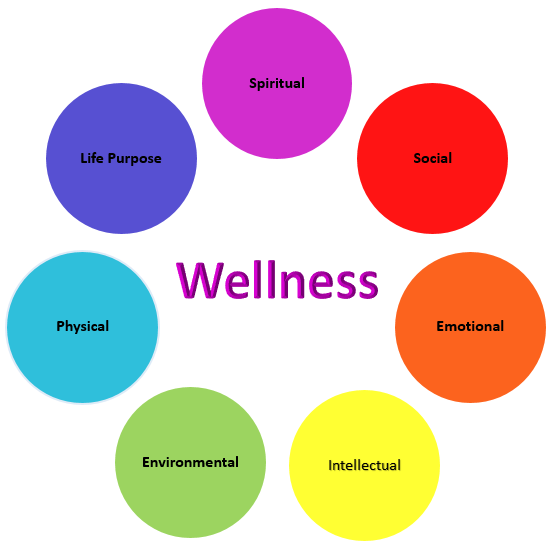 What is Wellness?
Wellness, as defined by Vaden Health Center at Stanford University, is a positive approach to living. It is the active process of becoming aware and making choices toward a healthier, happier and more fulfilling life experience. It is positive and affirming, encompassing physical, mental and spiritual well-being, for self, for others and for the environment.
Wellness is more than being free from illness
Change and growth are the two major driving forces of wellness. There are many interrelated dimensions of wellness as noted above in the wellness wheel.
Our wellness services are inclusive of individual wellness coaching, support groups as well as wellness workshops and events designed to educate and empower students to make informed, healthy decisions about lifestyle, wellness, and health behaviors. Most of our services are available without additional charge for students who have paid the student health center fee.
For more information please contact:
Tricia Gonsman MSN FNP-C
Nurse Practitioner, Outpatient Clinics- Las Positas Student Health Center
(925) 424-1830
pgonsman@laspositascollege.edu
Room 1701
Office Hours
This office follows the academic calendar.
Monday, Wednesday, Thursday:
9:00 am - 5:00 pm
Tuesday:
11:00 am - 7:00 pm
Friday:
9:00 am - 1:00 pm
Free 24/7 Confidential Emotional Support: Text available with a trained Crisis Counselor