Welcome to the Las Positas College International Student Program!
Information for International Students
Please read the following message from Las Positas College President Dr. Barry Russell in response to the recent Excutive Order regarding entry into the United States. We are here to support you and you are welcome here at Las Positas College.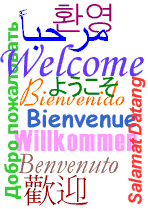 Top Reasons to Attend Las Positas College!
Over 60 Associate degree programs
Guaranteed Transfer Admission to over 50 Colleges and Universities
Quality education at an affordable cost
New, state of the art facilities
Outstanding and personalized student support services from admission to graduation
Located in the scenic and safe Tri Valley Area (Danville, Dublin, Livermore, Pleasanton and San Ramon) of Northern California, close to both San Francisco and Silicon Valley
Las Positas College Fast Facts
8900

Total Las Positas College student population
111

Number of International Students (Fall 2019 semester)
29

Different Countries represented by Las Positas College International Students (Fall 2019 semester)
Accredited by the Western Association of Schools and Colleges (WASC) as a public two-year California Community College.

For more information please contact:
Building 1600
Room # 1658
lpcglobal@laspositascollege.edu
Appointments Available:
Monday - Thursday:
9:00 a.m. - 4:00 p.m. PST
Friday:
9:00 a.m. - 1:00 p.m. PST
Drop In Hours:
Monday - Thursday:
9:00 a.m. -11:30 a.m. PST
2:00 p.m. - 4:00 p.m. PST
Friday:
9:00 a.m. - 12:00 p.m. PST