Music
Instrumental Ensembles
Jazz Ensemble - MUS 15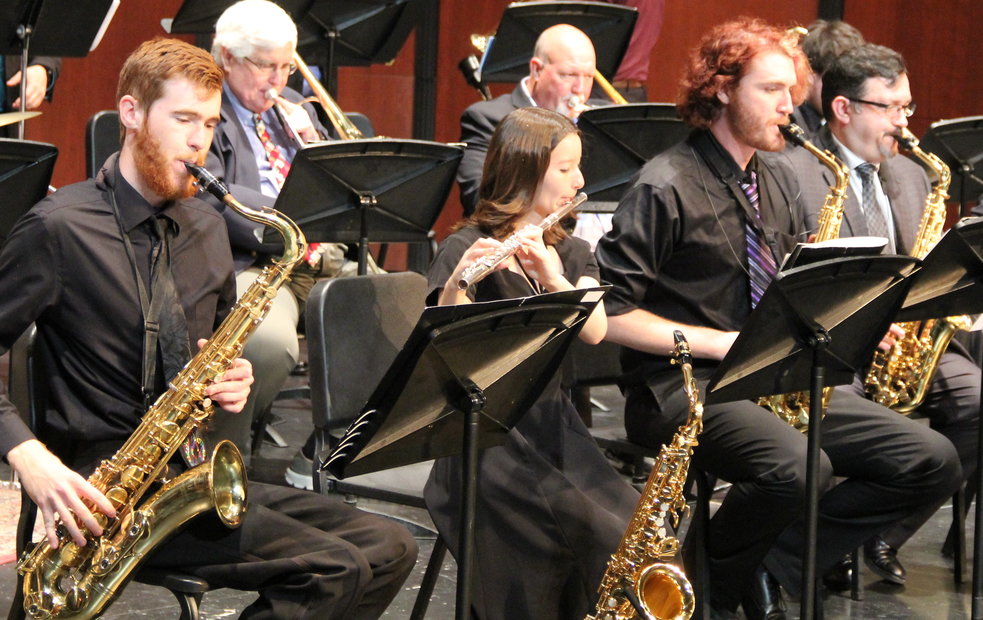 Ranging from swing to samba, the LPC Jazz Ensemble performs regularly throughout the semester in all jazz big band styles. Opportunities to hone ensemble techniques, write and perform arrangements/compositions, and improvise are featured and encouraged.
The group meets on Mondays from 6:00-8:50pm and is under the direction of Cindy Browne Rosefield, Director of Instrumental Studies.
Orchestra - MUS 16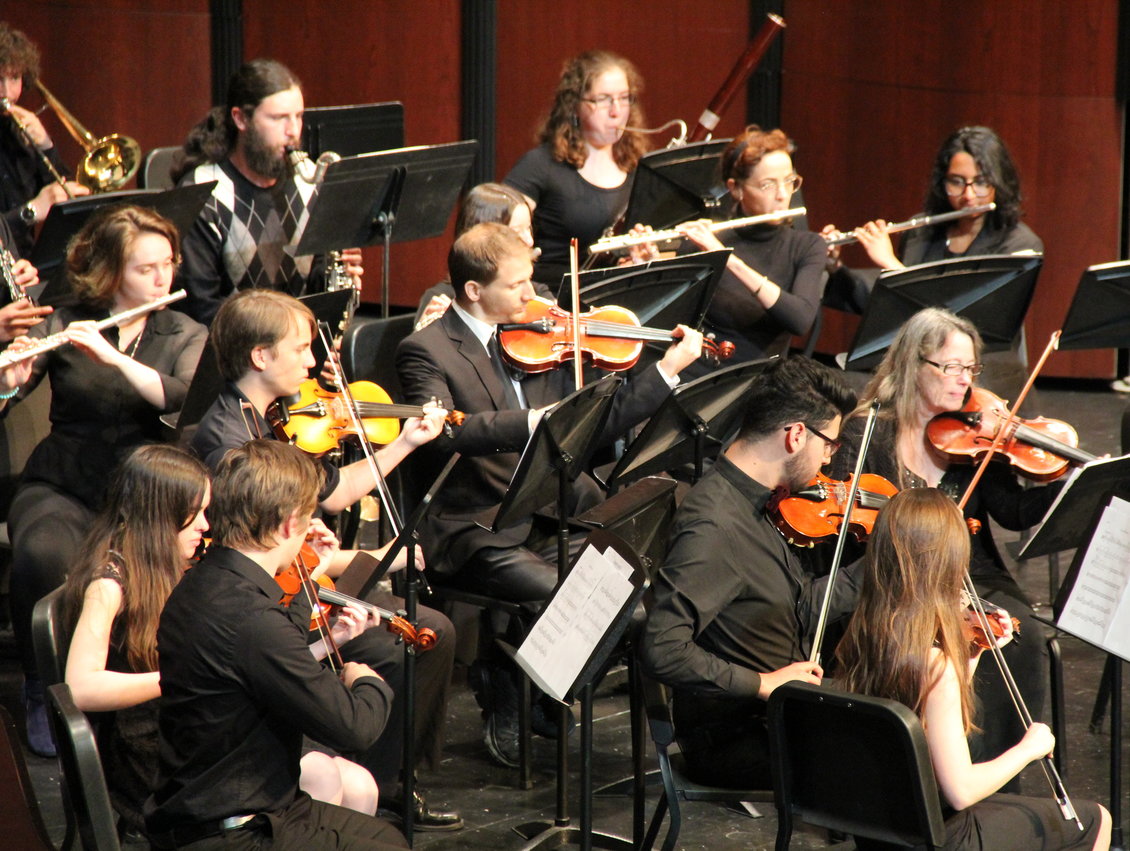 This ensemble is for the study, rehearsal, and public performance of the standard Classical orchestral literature, with an emphasis on the development of skills needed to perform within an ensemble. Different literature is studied each semester so that a variety of technical, historical, and artistic issues are addressed.
Meets Wednesdays 6:00-8:50pm. Under the direction of Diana Cefalo.
Jazz Combos - MUS 17A/17B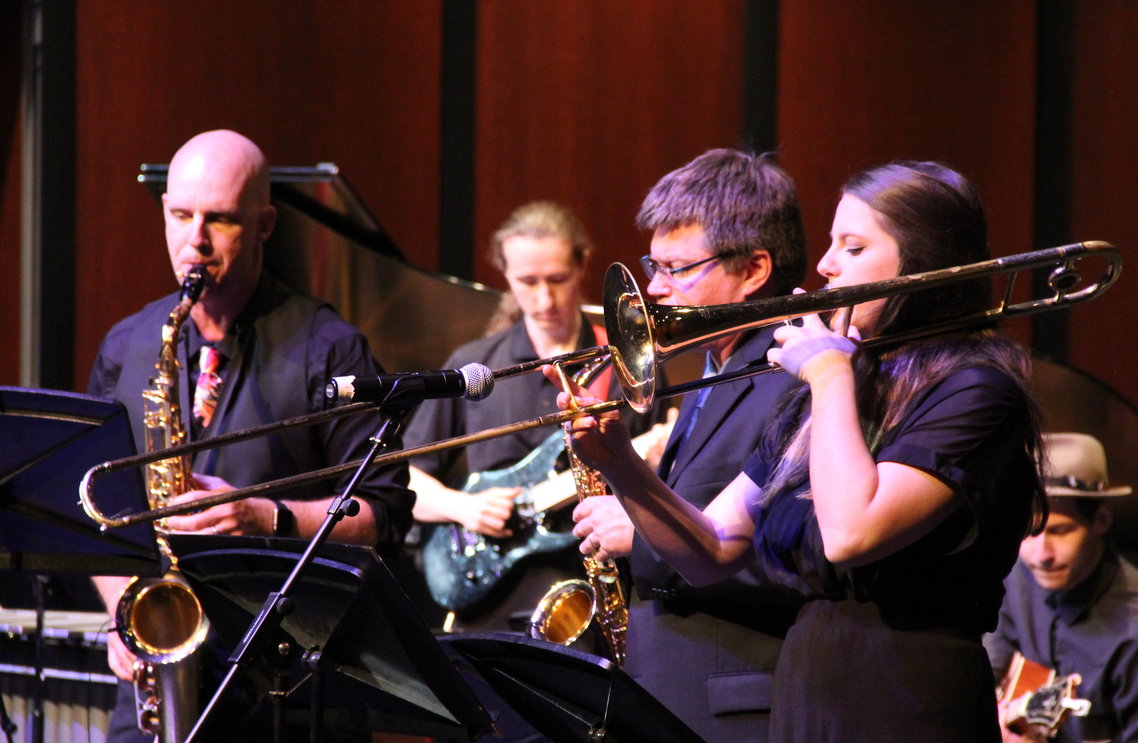 For instrumentalists who want experience in performing and interpreting small-group literature. Repertoire will cover the important aspects of jazz combo development and works of all styles and periods. Emphasis is on articulations, stylistic differences, composition, arranging, and common performance practices of the various periods of music.
Enrollment by audition only. Meets Thursdays 5:00-7:50pm. Lead by Dan Marschak, Director of Piano & Theory Studies.