Student Success and Support Programs
Student Success and Support Programs
Welcome to Las Positas College
Congratulations for pursuing your educational goals at Las Positas College!
The Office of Admissions & Records is here to serve as a resource for admissions, registration transactions, academic records and grades, petitions, evaluation of transcripts for the purpose of awarding degrees and certificates, enrollment verifications, and the production of a timely and accurate transcript. Our goal is to provide an inclusive learning-centered environment that provides educational opportunities and support students in completing their educational goals.
Matriculation is a 3 step process that includes:
New Student Online Orientation
Math and English Placement by Assessment Test or Alternative Evidence
First Year Ed Plan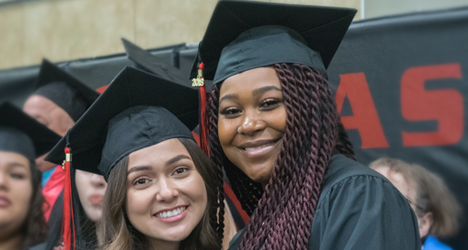 Application Information
Applications for Fall 2020/Spring 2021, and financial aid (FAFSA and CADAA) are available October 1, 2020

Admissions & Records Office
Building 1600, Second Floor
Window Office Hours
Monday - Friday
9:00 am - 1:00 pm
The only (2) in person services will be provided:
Receive cash payments for tuition/fees
Issuance of Student Identification card
Online Office Hours
Tuesday
9:00 am – 5:00 pm
Wednesday
9:00 am – 5:00 pm
Thursday
9:00 am – 5:00 pm
Contact Information
Our office is working remotely to serve you during this time and we are experiencing a high volume of inquiries which may increase our respond time.
Due to the campus closure, please send all Admissions and Records inquiries via email.
Email: lpc-admissions@laspositascollege.edu
Phone: (925) 424-1500