Transcripts Official & Unofficial
Transcripts
STUDENT INFORMATION
Under provisions of the Family Education Rights and Privacy Act of 1974, transcripts will not be released without written consent of the student. The student's signature and government-issued ID is required. Please access this link (FERPA) Student Release of Information Form for the FERPA form and return your completed form via email to lpc-admissions@laspositascollege.edu. THIS FORM IS ONLY USED WHEN THE STUDENT IS UNABLE TO ORDER THEIR TRANSCRIPT.
REQUEST OFFICIAL TRANSCRIPTS
Las Positas College provides a third-party online transcript ordering system through Parchment. Place all official transcript orders through Parchment.
REGULAR SERVICE:
Processing time is ten business days and fees are $5 for each transcript ordered.
RUSH SERVICE:
Processing time is two business days and fees start at $15 for each transcript ordered. Fees may vary depending on the RUSH service chosen.
PARCHMENT INFORMATION
Please click on Storefront link to Parchment for additional information, pricing and the learner support Parchment website. Chabot-Las Positas Community College District produces a district transcript of courses completed or in progress from both Chabot and Las Positas Colleges.
START YOUR ORDER HERE
https://www.parchment.com/u/registration/34444/account
FREE TRANSCRIPT REQUESTS
Las Positas College offers two free transcripts for all students. After a student's free services are completed, future transcripts orders are placed through Parchment.
Free transcripts take ten business days to process and then sent first class mail through the U.S. Postal Service. Once the transcript leaves our college, it is the responsibility of the USPS to deliver. Mailing is not trackable or guaranteed. Lost transcripts may result in having to request and pay for additional copies.
All other services and ordering options including RUSH orders and hold for grades or degrees are only offered through Parchment.
Submit all transcript orders by email to lpc-admission@laspositascollege.edu
Pick up service is not available for both Free and Parchment transcript orders.
UNOFFICIAL TRANSCRIPTS
Students may print unofficial transcripts from their CLASS-Web account who attended Chabot or Las Positas College after the summer 1994.
Students with an academic history before summer 1994 from Chabot or Las Positas College cannot review pre-banner transcripts on their Class-Web account. Place these orders through Parchment.
When unable to use Class-Web to view your unofficial transcript, you will order an official transcript through Parchment.
VIEW UNOFFICIAL TRANSCRIPT
Log into CLASS-Web
"Student Services" tab
"Student Records" link
"Unofficial Academic Transcript" link
"Submit" button
PRINT UNOFFICIAL TRANSCRIPT
Log into CLASS-Web
"Student Services" tab
"Student Records" link
"Unofficial Academic Transcript" link
"Submit" button
Select "CTRL+P" or "RIGHT CLICK" on your mouse to open the "PRINT" drop down box
Select "PRINT" option as either to print or save as PDF file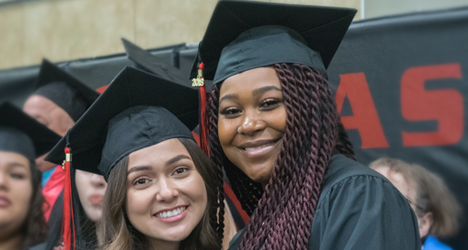 Application Information
Applications for Fall 2020/Spring 2021, and financial aid (FAFSA and CADAA) are available October 1, 2020

Admissions & Records Office
Building 1600, Second Floor


A&R will be closed for Flex Day - College Wide Professional Development on Thursday, October 28th

Fall 2021: (August 18, 2021 through December 23, 2021)


Online Office Hours
Tuesday
9:00 am – 7:00 pm
Wednesday
9:00 am – 5:00 pm
Thursday
9:00 am – 5:00 pm
Fall 2021: (August 18, 2021 through December 23, 2021)

In Person/Window Hours
Tuesday
9:00 am – 1:00 pm
Wednesday
9:00 am – 1:00 pm
Thursday
9:00 am – 1:00 pm
The following in person services will be provided:
Receive cash payments for tuition/fees
Issuance of Student Identification Card
Drop off of document (During and after business hours)
Drop box is located in the hallway on the wall near the back entrance door
Contact Information

Our office is working remotely to serve you during this time and we are experiencing a high volume of inquires which may increase our response time.

Due to the campus closure, please send all Admissions and Records inquires via email.

Email:
lpc-admissions@laspositascollege.edu

Phone

925-424-1500